About
I practise as an Australian based artist who nurtures a unique artistic style, which stems from a path of self-discovery. Since graduating with a BFA I have pursued my passion in the creative arts finding a sense of joy and fulfilment in painting.

My artwork explores the relationship between the abstract representation of self and vast dreamlike landscapes. My focus on detail through oil paints and drawing mediums guides my use of dramatic contrasts and bold colour to create meaning and a sense of presence in my paintings.
As shifting forms become reconfigured in my artistic practise, the viewer is left with an insight into the rich world of my evolving artistic expression.
Top Categories
Education
Master of Social Science 2014 - 2016
Swinburne University
Bachelor of Fine Art 2006 - 2008
Monash University
Prato Italy, Fine Art Scholarship September 2008 – December 2008
Monash University
Exhibitions
June 2018 Incub8r Group Exhibition (Forthcoming)
March 2018 Group exhibition 'Art Connected'
2014 Pink William - Creative space for emerging artists
2008 Group exhibition ' Monash University Graduate Exhibit'
Influences
My artistic influences are predominantly Australian artists such as Fred Williams, Mike Parr and Min Woo Bang.

76.2cm (W) x 76.2cm (H)
Oil Paint
76.2cm (W) x 76.2cm (H)
Oil Paint
artist
Stuart E.
1 day ago
artist
Christine S.
10 days ago
artist
Daniele L.
10 days ago
collector
Rebecca F.
9 days ago
artist
Tim G.
12 days ago
artist
Margaret (.
8 days ago
artist
Natasha J.
8 days ago
artist
Tracey B.
8 days ago
artist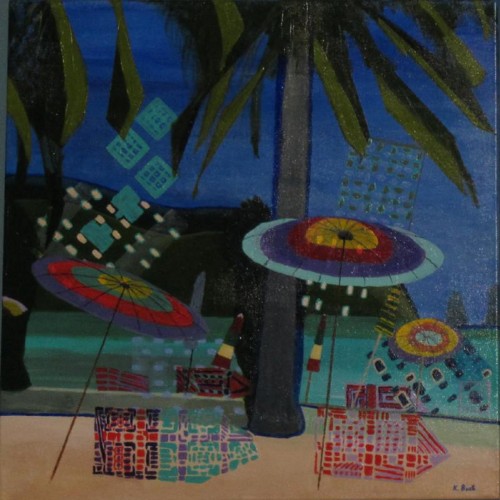 Kathy B.
12 days ago
artist
Julie S.
12 days ago
collector
Andrea D.
8 days ago
collector
Kath P.
6 days ago
Previous
Previous