About
Perth born street artist Adam Todd shares his time between New York and Australia.
Constantly inspired by big city life he channels and reflects his mentors Warhol, Banksy and Brainwash in his unique style.
With a successful debut exhibition "Now That's F*#king Art" in New York City, December 2015, Adam has followed up with subsequent shows "Go Hard in the Paint" Vivid Gallery, Surry Hills, Sydney NSW and has recently exhibited at The 2017 Tokyo International Art Fair in Japan. He is currently back home in Australia working on new pieces for his future 2017 exhibitions in Sydney, Paris, New York and Perth.
In a recent interview with Convicts NYC, Adam discussed painting what he feels when he wants as his main driving force. His positive, stress free attitude and his energetic lifestyle are also big contributors to his creative side.
Please find more at adamtoddart.com
Exhibitions
Now that's F*#king Art December 1 - 15 201551 Orchard St New York, NY 10002Go Hard In The PaintJan 23 - Feb 12 2017Vivid Gallery558 Crown StSurry Hills NSW 2010SoloMarch 1 - April 14 2017What's On Gallery21 Military Rd Watson's Bay NSWTokyo International Art Fair 2017May 26 and 27 2017Hikarie HallShibuya, Tokyo Japan
Press
Convicts NYC http://convicts.nyc/convicts/adam-todd/Bowery Boogie http://www.boweryboogie.com/2015/12/artist-adam-todd-brings-fking-art-to-new-gallery-space-at-51-orchard-street/
Influences
Warhol, Banksy, Brainwash, Li Hill, Case Maclaim, Conor Harrington, Ron English
collector
Anna A.
13 days ago
artist
Jacqueline B.
21 days ago
artist
Debra B.
6 days ago
artist
Patricia G.
6 days ago
artist
Damon L.
24 days ago
artist
Pauline J.
13 days ago
collector
David H.
13 days ago
artist
Brad B.
21 days ago
artist
Marnie
6 days ago
artist
Donna W.
14 days ago
artist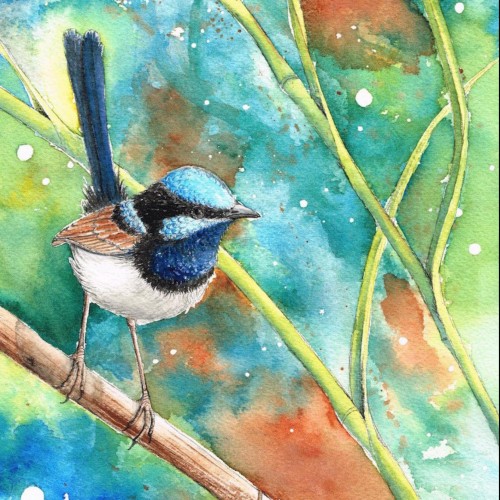 Rebecca P.
6 days ago
artist
HSIN L.
16 days ago
Previous
Previous