About
As an artist, my work is diverse. it is not confined to one style or one medium, but I do have a special interest in Watercolors, because of my architectural background, and my extensive use of it in my earlier project presentations.
I am fascinated with color, contrast, bold statements, and all painting mediums and tools. I am inspired by the beauty around us in everyday life, be it a flower, a landscape, an emotion captured in a portrait, or a detail of an object in an unusual place. Finding and exploring beauty in the world around us is my inspiration, and I am always in the search for something that challenges me as an artist.
Taking after my father, I worked as an architect for over 15 years until 2009, when I took time off for my family, and to raise my twin boys, then later I decided to dedicate my time to art, my original passion.
My professional field experience ranges from architecture to interior design, arts and graphics, working on major projects like hotels, offices and royal court projects, where I liaised with top interior designers. I also worked for regional and international Developers. I was part of a team to manage the design, graphics, and advertising.
I was born in Jordan, and then I lived and worked in many other countries around the world, I speak Arabic, English and French, and I am currently living in Australia as my home.
Education
Bachelor of architecture from the university of Jordan 1994
Influences
Color and contrast, geometry, patterns, nature, Aesthetics, balance and harmony, these factors influence all my work.
collector
Anna A.
about 1 month
artist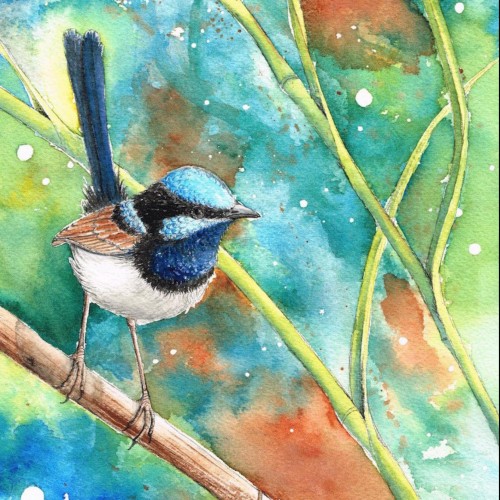 Rebecca P.
about 1 month
artist
HSIN L.
about 2 months
artist
Pamela B.
27 days ago
artist
Pauline J.
about 1 month
artist
Susannah P.
29 days ago
artist
Donna W.
about 1 month
artist
Marnie
about 1 month
artist
Patricia G.
about 1 month
artist
Debra B.
about 1 month
collector
Morgan L.
27 days ago
artist
Julz R.
27 days ago
Previous
Previous