About
My artwork is inspired by nature and my paintings are predominately abstract landscapes and floral foliage filled with bold, engaging colours. I have always had a love and respect for the natural world that we live in. Its beauty and colour have been a constant fascination. My design background has led me to, over the years, subconsciously study the intricate shapes and forms that nature creates and the designer in me also loves to use complimentary colours within my palette. These forms and colour combinations helping to add contrast and helping to give the final 'wow factor' to the paintings. I work intuitively and rarely have a set goal in mind, other than knowing the colour palette I'm working with. My brushstrokes are quite spontaneous and this helps reflect the movement that I like to portray. What I love, is that nature is rarely still, with natural plant growth and constantly changing environmental factors. I like to represent these environmental changes as a type of visual textural energy that you can see from my brushstrokes.My paintings are abstract expressionist style and I start off quite loose but I will tighten up and add details once I am happy with the overall composition and colour theme of the painting. It is these final details which allow for the overall calming and elegance that structurally binds the work together into a visually pleasing painting.I work with acrylic paints as I prefer the fast drying and ease of being able to quickly build upon areas on the canvas, layer over layer. There is literally no waiting time needed, which is perfect when I am 'in my zone', so I can work non stop for hours without loosing the connection I have between the paint strokes and the canvas.Painting is a place that takes my thoughts away to a calm and relaxed state. It's my own personal release from the everyday noise and pursuits and the busyness that we all endure. Being an artist is where I find my peace and happiness and it's who I need to be. Ultimately I hope that people find a sense of personal beauty in my art that conveys to their own happiness. I also hope that my art invokes an inner respect for nature and the land that we live in, so we can maintain this beauty and growth for many generations to come.
Education
Bachelor of Visual Communication. University of South Australia.
Exhibitions
My paintings are in collections throughout Australia, New Zealand and the USA.
I also like to donate to different charities for fundraising, including The Starlight Children's Foundation and Epilepsy Australia.
I have exhibited and won awards in Art Competitions and and received High Commendations.
In 2018 I was selected as a finalist in the Art Lovers Australia Award.
Influences
My artwork is inspired and influenced by the beauty and structure of nature and my paintings are predominately abstract landscapes and floral foliage filled with bold, engaging colours. My work is often intuitive and spontaneous, flowing from my own thoughts and imagination at the time.
collector
Tina K.
8 days ago
artist
Sandy W.
12 days ago
collector
Carolyn R.
2 days ago
artist
Katherine A.
8 days ago
collector
Lorraine C.
2 days ago
artist
Pip P.
4 days ago
artist
Laurie C.
4 days ago
artist
Hayley K.
10 days ago
artist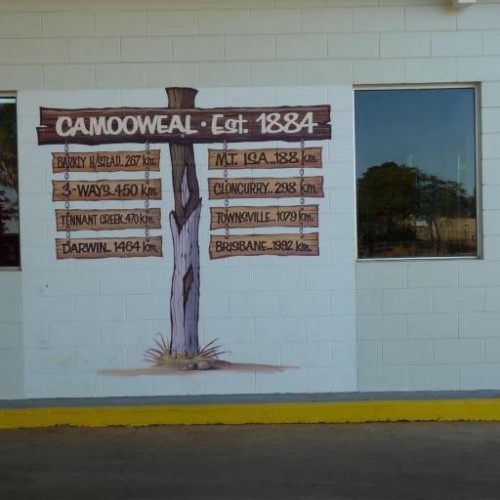 Virginia M.
7 hours ago
artist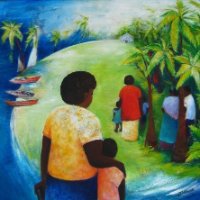 Glenise C.
11 days ago
artist
Carolyn D.
6 days ago
artist
Jeanette G.
10 days ago
Previous
Previous