About
Originally from a small town in rural New Zealand, Amy moved to Melbourne permanently in 2008 to carve out a career in fine arts - and because Melbourne is awesome. She has studied design and architecture which she draws on for artistic concepts and is a self-taught artist. She has been painting since childhood and exhibiting and selling art professionally since 2010.
Amy started her professional career painting contemporary abstracted landscapes in acrylic (later incorporating metal leaf). Her landscapes are inspired by the beauty of the natural world, consider the Gaia Hypothesis, and how the local landscape influences its surrounding culture.
To say she loves wine and coffee would be an understatement. Her obsession with both has slowly spilled over into her arts practice and prompted her to experiment with subjects and mediums – eventually developing into the coffee and wine art you see today.
On Her Wine And Coffee Paintings:
The process of painting with wine and coffee instead of paint is a slow finicky process which Amy has developed over the past 3 years, with lots of experimenting and failures. She keeps her techniques a trade secret. While the finished artworks occasionally look similar to watercolour paintings, this is only one of the many techniques used and often the mediums are closer to gouache than to watercolour.
Wine paintings are usually a mixture of several different wines, having been opened anywhere from that day to 2 years prior. A shiraz will give a very different colour to a cabernet merlot. As is the nature of wine, Amy's wine paintings gradually change with age bringing out different tones in the wine such as tobacco, lavender and blue; much like decanting a bottle will bring forward a wine's different notes and cellaring wine will change the structure, notes and tannins.
Amy's coffee painting process is slightly more straightforward, however she has learnt to substitute some of her own coffees throughout the day with decaf to prevent the caffeine shakes from affecting her work. Again she will use several different 'cups' of coffee, although not as old as the wine she uses. Rather than utilising different coffee types, Amy instead employs different techniques to apply the coffee to paper or canvas. This develops different colours, textures and tones. One such technique is to bring out the coffee's golden crema and quickly apply it, as the crema changes back to a darker brown if not used within a couple of minutes.
Her works in coffee and wine are inspired by myriad of things, including visiting wineries and coffee plantations. Her coffee birds aim to capture the sense of freedom and elation felt with the first cup of coffee in the morning while commenting on the beauty of the local native birds and how much coffee is a part of Melbourne's culture. Her wine instruments are inspired by her love of wine, music, dancing and the sense of exhilaration felt while drinking wine and hanging out with close friends.
On Her Landscapes:
Amy's landscapes seek to create an alternate reality - a space in your mind to meditate and contemplate ideas while also expressing the emotions and abstracted thoughts themselves. The majority of her landscape works are highly stylised and abstracted where forms become vessels for emotions, ideas, experiences and a metaphor for life's journey. Texture, simplicity of form, a balanced composition (including the Golden Ratio) and emotionally expressive colours create these spaces.
To Amy the earth is a beautiful and holistic entity, an idea she portrays in the majority of my works. Physical forms are derived from natural landscapes she's visited and everyday objects which are less simplified representations. Inspiration and meaning for her works come from a need to explore the deeper connections that exist within our planet, our landscapes and ourselves which is overlayed by personal experiences and emotional reaction to these experiences.
Amy aims to stylise forms to their simplest shapes to somewhat remove physical representation and impart a sense of ambiguity. Compositions use precise symmetry, balance and the golden ratio. Often texture is applied to the initial sketch and allowed to dry for several days before metal leaf is used. Then multiple layers of visual texture is built up using Amy's own broken paint technique; which is expressive of the emotions being portrayed but also invites the viewer to explore the painting from different angles. This is because a work may look very different up close, from a distance, or from the side than straight on due to how the paint has been applied. Amy tends to use a limited palette with colours selected primarily for their emotional values.
Top Categories
Education
National Certificate of Design, 2003, Palmerston North School of Design, New Zealand
Studies in Architecture, 2007, Victoria University of Wellington, New Zealand
Exhibitions
Solo Exhibitions
2016 Paintings In Coffee And Wine, Speakeasy HQ, Melbourne
2012 Sacrosanct Wine Fairies, 69 Smith St, Fitzroy
2012 New Works, M1ng Gallery, North Fitzroy
2012 Sacrosanct, 69 Smith St Gallery, Fitzroy
2010 Introspect, 69 Smith St Gallery, Fitzroy

Group Exhibitions
2016 Linden Postcard Show, Linden Gallery, St Kilda
2016 Water Exhibit, Yarra Sculpture Gallery, Abbotsford
2015 Linden Postcard Show, Linden Gallery, St Kilda
2015 Art Of The Cuff, Lord Coconut, Melbourne
2015 69 Steps Forward, Yarra Sculpture Gallery, Abbotsford
2014 Linden Postcard Show, Linden Gallery, St Kilda
2014 Art Of The Cuff, Lord Coconut, Melbourne
2013 69 Fifteen, 69 Smith St Gallery, Fitzroy
2013 Art Of The Cuff, Lord Coconut, Melbourne
2013 Likeness 3, 69 Smith St Gallery, Fitzroy
2013 On The Level, 69 Smith St Gallery, Fitzroy
2013 Linden Postcard Show, Linden Gallery, St Kilda
2013 Workers Exhibit, 69 Smith St Gallery, Fitzroy
2013 Summer Stories, 69 Smith St Gallery, Fitzroy
2012 40x40, Brunswick Street Gallery, Brunswick
2012 Secret Life Of Space, 69 Smith St Gallery, Fitzroy
2012 Bottoms Up, Upstairs At The Napier, Fitzroy
2012 Home: A Place Of Origin Or Belonging, World Trade Centre Atrium Gallery, Melbourne
2012 Art Of The Cuff, Lord Coconut, Melbourne
2012 Likeness 2, 69 Smith St Gallery, Fitzroy
2012 Members Exhibition. 69 Smith St Gallery, Fitzroy
2012 Camberwell Rotary Art Show, Hawthorn Town Hall Gallery, Hawthorn
2012 Linden Post Card Show, Linden Gallery, St Kilda
2011 Recipe, 69 Smith St Gallery, Fitzroy
2011 Beauty, Collingwood Gallery, Collingwood
2011 Linden Postcard Show, Linden Gallery, St Kilda
2010 Art At Burnley Harbour, McConchie Reserve, Richmond
2010 Birchip Friends Of The Library Art Exhibition, Birchip, VIC
2010 Greed, Collingwood Gallery, Collingwood
2010 Brooch – The Subject... IV, Contemporary Art Society of Victoria, Travelling Show, VIC
2010 Group Exhibit, Galerie Tara, Kew
2010 Art With Heart, Galerie Tara, Kew

Additional Events
2016 Live Art events, 18 Dawson St, Brunswick
2015 (ongoing) Imago Mundi, global touring exhibition by The Benneton Foundation, starting in Milan
2013-2014 Works on display at Amo La Vida stores in Glen Iris and South Melbourne
2013-2014 Sketches displayed collaboratively at Brazil Lifestyle Coffee, South Melbourne
2013 Works displayed at Australian Art Show, Royal Exhibition Building, Carlton
2012 Organised the 'Spring Art Market' at Sidecar/69 Smith St Gallery, Fitzroy
2012 Works on display at Vesta's Circle, Napier NZ
Press
November 2016 'Out And About', Sunday Herald Sun (Melbourne)
2016 LOOKING DOWN UNDER: Contemporary Artists from Australia, book, Imago Mundi; Benetton Collection (Italy)
2013 69 Fifteen limited edition publication, 69 Smith St Gallery
June 2012 article CHB Mail (New Zealand)
July & August 2012 Onlymelbourne.com.au, featured in email newsletter
September 2012, Beat Magazine, interviewed about 69 Smith Street Gallery
artist
Julie S.
9 days ago
artist
Margaret (.
5 days ago
collector
Kath P.
3 days ago
artist
Tracey B.
5 days ago
artist
Natasha J.
5 days ago
collector
Rebecca F.
6 days ago
artist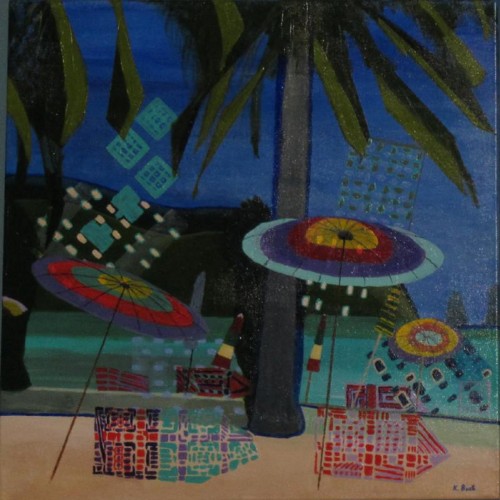 Kathy B.
9 days ago
artist
Christine S.
7 days ago
collector
Andrea D.
5 days ago
artist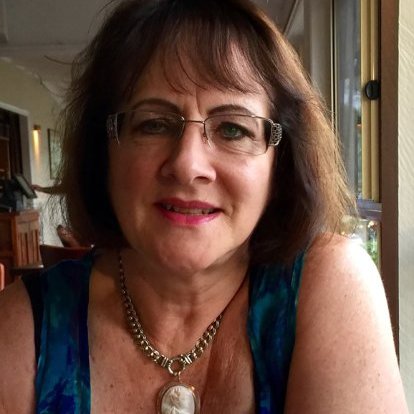 Gayle R.
10 days ago
artist
Daniele L.
7 days ago
artist
Tim G.
9 days ago
Previous
Previous