About
My name is Deryal Mehmet I'm a Australian artist born in Sydney, My interpretations are based on purity, tranquility and peace.My paintings are reflected on mother nature and my appreciation for life has inspired me to capture and paint the beauty of mother nature each piece is based on water, landscapes, flowers and human figures. Once people have experienced my art works, they can see the intense reflection and focus on healing, relaxing and spiritual energy that radiates all viewers. My style is mainly seascapes, realism and abstract.
In the year 2000 I finished my diploma of fine arts degree, I've also had a group exhibition that same year, I have displayed my artwork in the Anzac day exhibition 2016. I also had my solo exhibition in 2016.
I Featured in the newspaper in 2016- the article was about my inspiration,me as a artist and my up and coming Exhibition "Mystic Waters".
To all my customers please note that all my paintings are original 1/1,and all artworks come with 100% Authenticity certificate.
I accept commission work.
Education
University degree bachelor of arts with major studies of Fine arts.
Exhibitions
University group exhibition 2000
Orange blossom festival exhibition 2015
Anzac day exhibition 2016
Mystic waters exhibition 2016
Press
Newspaper article 2016 regards my art pieces and Exhibition dates.
artist
Patricia G.
about 1 month
artist
Julz R.
27 days ago
collector
Morgan L.
27 days ago
artist
HSIN L.
about 2 months
artist
Pamela B.
27 days ago
artist
Donna W.
about 1 month
artist
Marnie
about 1 month
artist
Pauline J.
about 1 month
collector
Anna A.
about 1 month
artist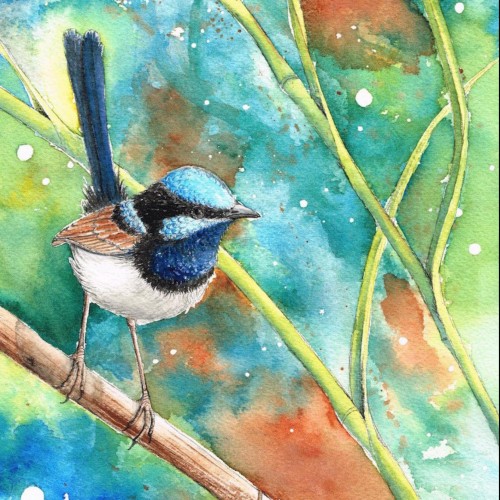 Rebecca P.
about 1 month
artist
Susannah P.
29 days ago
artist
Debra B.
about 1 month
Previous
Previous