About
(Atol) Bertrand Dupuche, born in Mauritius, migrated to Australia in 1996, is best known for the depth, dynamic aliveness and meditative fragrance he captures in his abstract paintings. Through the use of acrylic inks and paints, he emulates one of the states some of us are aiming at integrating and embodying in a lifetime "going with the flow." His paintings are reminiscent of snapshots of our universe. Combining western therapy methods with an eastern meditative approach, he invites viewers to reconnect with their creative intelligence, vulnerability, open-mindedness and inner depth so they are inspired to live a more fulfilling life.
He uses painting as a way to remain open to the immediacy of the moment and as a bridge to discover the mysteries of life. This process enables him to be available to new creative ways of embracing life's challenges using painting as a device. His meeting with dancer, Osho art therapist and painter Meera Hashimoto in 2009–2010, transformed and reconnected him with a deeper way of painting, feeling and seeing.
Atol has a lifelong passion for art, music, and design, beginning his career as a graphic and brand story designer and establishing himself as an abstract painter. He tends to paint in the early hours of the morning. Sometimes waking up at 3:30–4:00 am, feels like the most blissful of experiences. While most people are asleep, he's painting and listening to his favourite world music collection. He now lives in Brisbane, Australia.
Education
Atol is a certified Art Therapist from the College of Complementary Medicine at Hornsby, Sydney, Australia where he attained a Diploma in Transpersonal Art Therapy, 2008–2010.
Diploma in Graphic Design, Enmore Design Centre, Sydney, 1996–1997.
An Osho Art Therapist, 2009–2010.
He is a member of Diamond Approach Australia.
Exhibitions
First solo exhibition in Mauritius: December 1995
The 1996 Cromwell's Art Prize: Submitted a self portrait
The 1999 Archibald Prize: Submitted a portrait of Monica Attard ABC radio presenter + a self-portrait
Second solo exhibition at the Side on Café, Sydney: April 2001
Haworth Self Portrait competition (office furniture and architectural interiors) – People's Choice: July 2007
Third solo exhibition at my home: September 2010
Press
Week End Scope article, Mauritius, 3 January 2018
Influences
Dancer, Osho art therapist and painter Meera Hashimoto
collector
Lorraine C.
7 days ago
collector
Philippa B.
3 days ago
artist
Karen F.
2 days ago
artist
Laurie C.
9 days ago
collector
Carolyn R.
7 days ago
artist
Irina R.
2 days ago
artist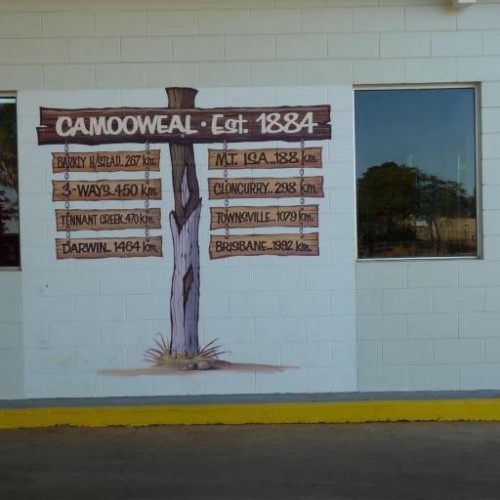 Virginia M.
5 days ago
artist
Pip P.
9 days ago
artist
Carolyn D.
11 days ago
collector
Tina K.
13 days ago
artist
Mellissa R.
3 days ago
artist
Katherine A.
13 days ago
Previous
Previous