About
Age 48 now completed studying for IT certificate III and still unemployed. Between study times I got to my art hobbies or invention a bit of a Geek artist. I did a course through NEIS or New Enterprise Incentive Scheme and start my adventure 2016 development of my art business and unfortunately I had a hidden illness in my head Brain tumour been their foe over 20 years and not getting big hopefully. All the great's artist had an illness of the mind; I guess it my turn to join them funny hey :)
It not serious and I will not die soon and that is the good news.
Generally for the last 42 years my art skills worth hidden meaning at South Terence Primary school I retrieved an award for drawing a realistic Platypus another count in my childhood I draw nude Virgin Mary Stature on A3 paper, I can remember my childhood age 5 upward of bit and pieces of recognition of past occurrences.
Funny thing is that a grade 6-7 teacher classes me as a genius and asks me to draw more cool stuff. I went home and did the opposite to her replies and the next day had a stick tape mosaic art work. I thought it was great as even she didn't think it was that great. So what age 7 go to 8, at the age of 5 I was drawing picture books story lines and for some reason I like scary ghost, ghouls and more.
Walt Disney Fantasia the movie was my inspiration I guess...
Still have a lot of imagination and personally I like to draw or paint for people as my style of art people have ask me to draw their love one for them, I do have skills in copying features of a person soul as a friend did say toward me after I first him wife portrait.
I have been struggling with issues of literacy in my past since I end up in a special class for slow learners that at a younger age, things have improved a lot since them and I tried out the SATA test at TAFE central in Perth. Now the SATA test is year 11 up to year 12. 100 question I got 52% out 0f 100% and I class this not bad for a non-intellectual student of citizenship. I don't see failure I see progress and that is an improvement of progress...
My greatest influence in the art culture is my 2015 Rockingham TAFE visual art lecture Miss Maggie Hayes and from Perth central TAFE Lecture Mrs Gail Russel both lecture was very helpful and understanding. Both lectures love my creativity and saw potential in my art skills. I will keep up with my adventure as they would want me to never quit on the job... Never quit on your hopes and dreams people.
To understand this artist style of art in a nutshell I break all the rules in commentary and visual art techniques. I seen too much people copy other famous artist designed and techniques, we all need individuality and I like to display this in my work.
Maybe to a professional artist/s point of views would show their disapproval as someone did in Perth art studios. What wrong using scientific methods in art, well paint is a formula made by scientist whilst it chemistry is form by certain events of this earth. Minerals are those key ingredients and pen ink was made by the ink slack glans from an octopus or squid. I like science as the method and formulas can assist me in making some wonderful creation.
An in this I will be creating the future painting with a safe scientific formula and methods.
I do watch The King of Random and these back yard experimental group of chemist understand how things relate to environmental elements and the choices of material are wonderful and inventive. I will throw some of there techniques on canvas and hopeful you see some unusual effects.

Top Categories
Education
1981 - Safety Bay school of arts age 11 mainly development of drawing methods. 2011 to 2015 - Rockingham Challenger TAFE Visual Arts completed certificate 3 and 4. 2015 - Perth Central TAFE Visual Arts completed certificate 4 again. Drawing: My drawing skills are grand whilst people were happy with the end results… I had some clients ask me if I could draw their partner by a photo… They were excited in the end result whilst I concentrate on details, tone and depth… You ask for realistic and you get just that! Painting: With Painting I like bright colours over a dark background… So what you have been seeing in my range is subject that people giving idea on want to paint… I am going to start over and paint what I feel more my style and colour arrangement… Yes! I sold some art from people ideas from the past and I like to try a new approach… My lectures did say expression is the key motivation to success… Lecture idea in the past was the De Cooning mix with Jackson Pollock abstract expressionism Painting… Mannerism, Romanticism, experiment with Tempera, acrylics, oil paints. I have study my little mind out in the past schooling, this was worth it as I met a lot of interesting characters. Sculpture: I have a sculpture of a goat in the backyard, the goat been leaning against the tree for over 4 year now… Made of wire and a wooden frame; this beast has personality and a lot of my fellow artist like the display… Still I have finished the goat project for the Rockingham Castaways next year 2018… Ceramics: Really did get into this much as you need to have a kiln and all the other equipment… Very dear hobby whilst I only use clay and plaster for designing for my invention… My opinion I like to help heal world through it climate problems… Printmaking: My inventive nature in printmaking made the lecture give off the WOW factor… Been honest the whole printmaking experiences were boring and gave a European feel to it… Photography: Still today I go out to take some landscape photos… My Kangaroo photo is a funny piece, the marsupial look like she stealing stuff… Photoshop: Love working with Photoshop, Illustrator, Gimp and Canva.com Website designer, poster maker and the whole graphic designer experience… I had worked with two happy clients with their diploma in Photoshop landscape displays… Just completed two certificates II, III in IT and media . So been creating my own website to sell more art online elsewhere...
Exhibitions
Rockingham Library exhibition 2015. Part of the study of Visual arts that Rockingham Challenger Tafe. Rockingham City Act Belong Photo competition 2016
Influences
HR Giger, Salvador Dali, Jackson Pollock, Grayson Perry, Di Vinchi, Toons, De Cooning.
collector
Ingrid S.
8 days ago
artist
Colleen S.
10 days ago
artist
Robyn G.
3 days ago
artist
Sarah S.
5 days ago
collector
Felicity
7 days ago
artist
Kerry j.
3 days ago
artist
Julius K.
11 days ago
artist
Melinda P.
5 days ago
artist
sandy h.
12 days ago
artist
Eva J.
23 hours ago
artist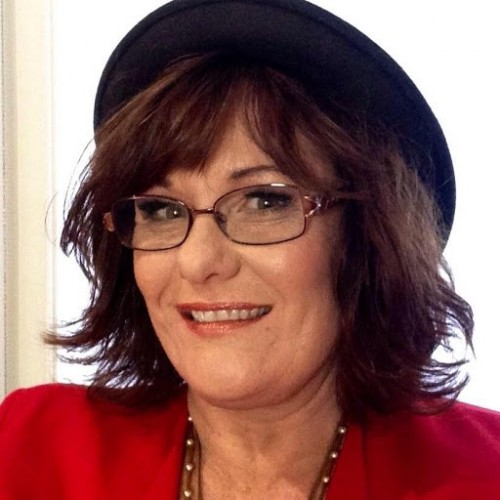 Lisa J.
3 days ago
artist
Chrissie C.
9 days ago
Previous
Previous