About
Self-taught Australian artist David Rellim was born in Melbourne in 1986, the youngest of four children. Early personal challenges paved the way for Rellim's deeply emotional journey through life and his art. His passion for art was ignited at the age of 16 when he first opened a book about Brett Whiteley. Rellim counts his major influences as Brett Whiteley, Van Gogh, Picasso,and Francis Bacon. Rellim has also gained alot of influences through living in creative communities beginning Robert Prudoe's eccentric world renowned house in Warburton to a warehouse full of artists in Brunswick named "The pigeon hole". For the last six years he has been painting at Swan Street studios.Swan street studio's is a hive of creativity with a Gallery, 30 artist studios and a theatre company. "Just being in a creative environment is highly inspiring," says Rellim. Primarily working in oils, Rellim has consistently moved towards expanding his craft to embrace other mediums in his endeavour to merge both traditional and contemporary techniques. Laden with emotive and evocative self-expression, Rellim's works intertwine lively threads of light and darkness to articulate the balance of existence.The artist's work is underscored with his fundamental psychological insights garnered from deeply personal experiences along with an avid interest in the mechanisms of human psychology.Rellim's works resonate with a blend of semi-abstraction, surrealism and symbolism. The artist's paintings are inspired by an autobiographical narrative that becomes a commentary across the gamut of human emotion along with a personal judgment on social structure and environmental awareness.The artist's background of personal challenges became an artistically and dynamic driving force in his life, inspiring and exposing the raw, emotive substance of human frailties of fear, hope, aspiration and ultimately, artistic expression.Rellim says, "My process of painting always begins with an idea either inspired by my own emotions or observations of the world around me. I then apply the idea onto canvas in a very calculated and technical manner. "In 2008 Rellim was featured in The Big Issue 'Beyond The Three Trees' as well as having his works appear on Andrew Denton's Tv program enough rope - angels and demons. 2011 saw his painting 'Husk' used for a poster by the band "Twist". In 2012 The Jed Rowe Band used his painting 'Wandering Nomad' for their CD album. In the same year, Rellim won the Highly Commended Emerging Artist Award, Maritime Art Competition. Rellim's works have been widely exhibited both nationally and on the world art stage including: Japan, Paris, Melbourne Convention Centre, Parliament House, Crown Casino, World Trade Centre (Melbourne), Fad Gallery, Brunswick Street Gallery, Cube Gallery, Arts on Burgundy, Old Fire Station Gallery, The Pigeonhole, Benalla Performing Arts Convention Centre, Theatreworks as well as several Australia-wide touring exhibitions with the Cunningham Dax collection. Rellim has also been involved with the Dreaming Awake, Pigeonhole and Swan Street studio collectives.
Top Categories
Education
Exhibitions
Selected Solo Exhibitions
2013 " Seasons of the heart" Cube Gallery, Melbourne
2009 " A shade in-between" Fad Gallery, Melbourne
Selected Group Exhibitions
2015 Finalist in the Cliftons art prize
2015 Group show 550 Gallery, Melbourne
2014 Group Show, Swan Street Gallery, Melbourne
2013 ANL Maritime Art award, Melbourne
2013 Linen Postcard Prize, Melbourne
2013 The Kinglake Project, Cube Gallery, Melbourne
2012 ANL Maritime peoples choice award, Melbourne Trade Centre
2012 ANL Maritime Art award, Melbourne
2012 Group show, Cube Gallery, Melbourne
2011 Group show, Arts on burgundy, Melbourne
2011 Group Show, Cube Gallery, Melbourne.
2010 "Shuffle", Inhaus Gallery, Melbourne.
2009 "Angels and demons" Melbourne convention centre.
2009 "Studio Artists Show", Swan Street Studios, Inhaus Gallery, Melbourne.
2009 Group show, Pigeonhole, Melbourne.
2009 Group show "fire station gallery" Melbourne
2008 Group show Parliament house Melbourne
2008 Group show "Cunningham Dax collection" Japan
2008 Group show, Pigeonhole, Melbourne
Press
2008 Enough rope "Angels and demons"
2008 The Big issue "Beyond the three trees"
2011 Painting "Husk" used for a poster by the band "Twist"
2012 Painting "Wandering nomad" used for The Jed Rowe band cd album.
Influences
Brett Whitely, Francois Bacon, Van Gogh
artist
Tracey B.
5 days ago
artist
Tim G.
9 days ago
artist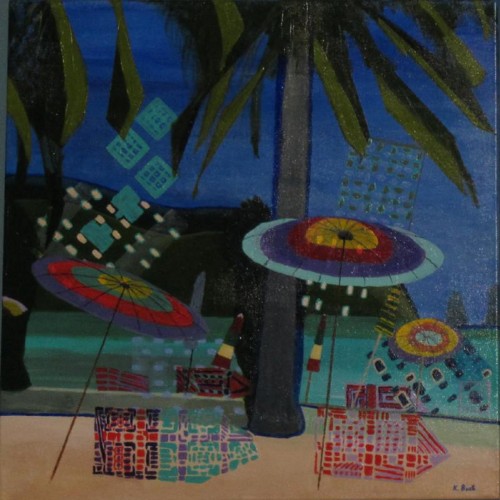 Kathy B.
9 days ago
artist
Christine S.
7 days ago
collector
Rebecca F.
6 days ago
artist
Natasha J.
5 days ago
collector
Kath P.
3 days ago
collector
Andrea D.
5 days ago
artist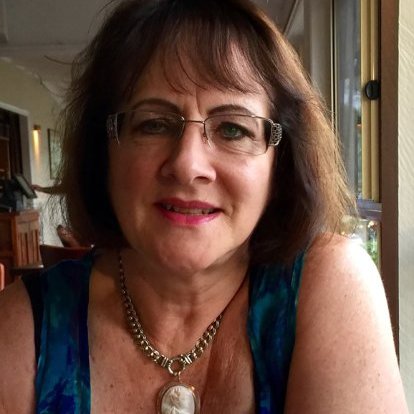 Gayle R.
10 days ago
artist
Daniele L.
7 days ago
artist
Julie S.
9 days ago
artist
Margaret (.
5 days ago
Previous
Previous