About
Hi, I'm Debbie Skewes and I live in a fabulous apartment located in the hub of Port Melbourne overlooking the sea and city. My studio is my living area which gives me a sense of space and has excellent natural lighting due to so much glass. When I'm in art mode my dining room table is usually covered in newspaper and plastic so I can complete my large pieces when coating them in resin. No, my place doesn't look messy! Being well organised it's always immaculately tidy and clean when I have visitors arriving. Yes I am forever packing art items away!
I spent most of my life in Hampton and moved to Port Melbourne 12 years ago. I have always had a creative streak commencing with jewellery making, through to pottery and sculpting, water colours, oil and acrylics, and recently resin work. Living by the Bay has given me an affinity with all things related to the sea. My passion for vivid and bright colours allows me to create "feel good" art. My mind is currently running rampant with creative ideas I need to explore to enhance my artwork, but there just doesn't seem to be enough hours in the day!
I'm the crazy lady, with the pink slash of colour in her hair, driving around town with the car roof down so I can transport purchased large canvases in the back seat, of course I can only do this on days when rain is not expected! Now semi-retired, my worklife as an Executive Assistant working for top management led me to launch a boutique event management company inclusive of Christmas Tree styling. In recent times I've been an Air BnB Superhost and am registered with a talent agency to be a "background extra" and hopefully score a gig in a TV commercial! I have two handsome grown up sons and two beautiful granddaughters who light up my life.

Top Categories
Education
Art classes with Margaret Metcalf and Judy Waters, Hampton
Exhibitions
Exhibited at:
36th Chelsea Art Show - June 2011
Bayside Art Show - August 2011
Dog Bars, St Kilda - November 2013
Albert Park College Art Show - October 2016
In-house - February 2017
artist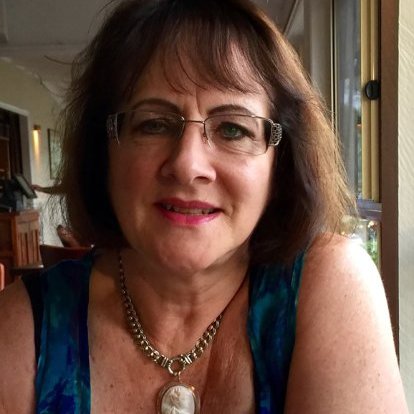 Gayle R.
5 days ago
artist
Lucinda L.
6 days ago
artist
Tracey B.
5 hours ago
artist
Julie S.
4 days ago
collector
Rebecca F.
1 day ago
artist
Tim G.
4 days ago
artist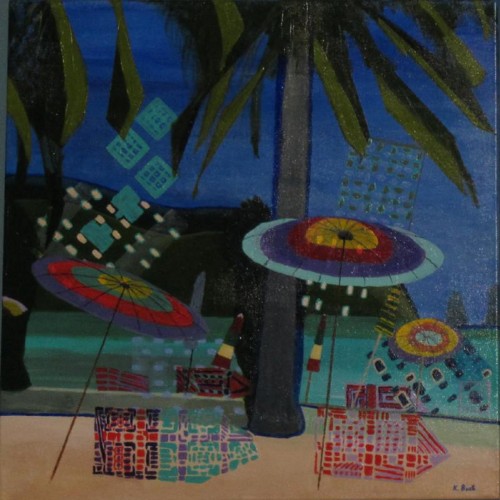 Kathy B.
4 days ago
artist
HSIN L.
6 days ago
collector
Andrea D.
7 hours ago
artist
Christine S.
2 days ago
artist
Natasha J.
10 hours ago
artist
Daniele L.
2 days ago
Previous
Previous