About
BIO
http://elisabethhowlett.com.au
Elisabeth Howlett is a professional artist, an oil painter, working from her studio in Adelaide, South Australia.
Elisabeth applies impasto style oil paint using hog hair brushes onto canvas. Her works reflect a painterly but modern style. Using thick oil paint to emphasise the impression of each brushstroke, she leaves an array of texture, movement and light on the canvas.
Trained in law, Elisabeth spent the majority of her legal career on matters impacting the natural environment.
Having her two children gave Elisabeth the opportunity to develop her art practice and transition from a legal career to a career in art.
Elisabeth is captivated by the beauty that surrounds her, particularly the elegant forms of flowers. She translates the beauty she sees in the world onto her canvas.
Elisabeth's work can be viewed on her artist website http://elisabethhowlett.com.au
Exhibitions
Exhibition "Flourish" at the National Wine Centre, March 2017 with Pamela Altschwager and Amanda Berman
#100daysofdrawing challenge Sept - Dec 2016 on Instagram.
One drawing on canvas per day for 100 consecutive days
http://elisabethhowlett.com.au/?page_id=2178
Solo Exhibition "In Full Bloom" Adelaide Botanic Garden, August 2016
Loreto SpringART 2015 and 2016
Goolwa Art and Photography Exhibition 2016 and 2017
- received a judges merit award for my painting "Goolwa Gum Blossom" at the 2016 Goolwa exhibition
collector
David H.
9 days ago
artist
Debra B.
1 day ago
artist
Pauline J.
9 days ago
artist
HSIN L.
12 days ago
artist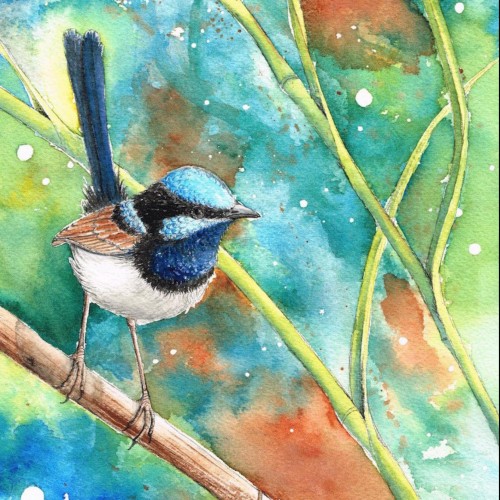 Rebecca P.
1 day ago
artist
Donna W.
10 days ago
artist
Damon L.
19 days ago
artist
Patricia G.
19 hours ago
artist
Marnie
20 hours ago
artist
Brad B.
16 days ago
artist
Jacqueline B.
16 days ago
collector
Anna A.
8 days ago
Previous
Previous