About
Oil paints are my favourite medium, I love the way it blends, and I love the rich colours. My work centers a lot around the natural world, but sometimes I like to explore some fantasy and surrealism too.
I was exposed early to the classic impressionists like Van Gogh and Monet, they're use of colour inspires me, though I tend to keep more to realism. I also encountered Dalis' when I was younger and was taken aback by the surreal dreamscapes. I like that anything is possible and possible to communicate through surrealism.
I'm currently developing larger studies, incorporating aspects of the environment and a little human nature as well. Exploring a mixture of mediums other than oils - like acrylics, coloured pencils, gouache and some woodcraft.
Top Categories
Education
Diploma of Conservation Land Management
Exhibitions
Immanuel Arts Festival
Path to Wellness - group exhibition
Influences
Happy D, Marie Larkin, Ruth Speer,
Van Gogh, Claude Monet, Salvador Dali.
Mother nature.
collector
Kath P.
6 days ago
artist
Natasha J.
8 days ago
artist
Stuart E.
13 hours ago
artist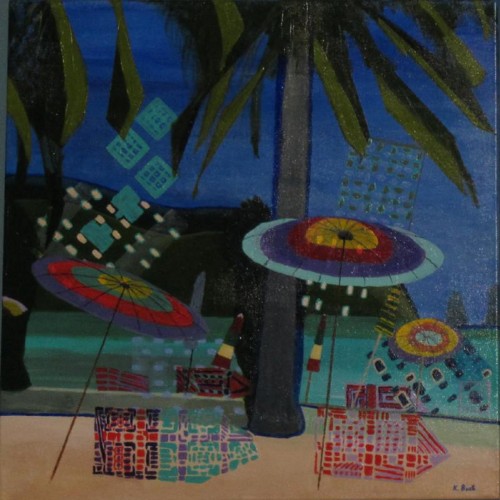 Kathy B.
11 days ago
artist
Julie S.
12 days ago
artist
Margaret (.
7 days ago
artist
Tracey B.
7 days ago
artist
Christine S.
10 days ago
collector
Rebecca F.
8 days ago
artist
Tim G.
11 days ago
collector
Andrea D.
8 days ago
artist
Daniele L.
10 days ago
Previous
Previous