About
My art journey has been a rather meandering, serendipitous, curiosity fuelled questing. The journey has spanned four decades, three continents and many countries.
I have always been interested in art. As a child I longed to see my crayoned Spanish Galleon hung on the classroom wall. As an adult I became fascinated by the elemental properties of clay and fire, and I practised as a studio potter for many years. All the time I was sampling the visual arts, mostly as an inveterate gallery 'groupie' in different corners of the world and sometimes as a consumer, arranging swaps, pots for paintings or drawings. In more recent years I commenced my own painting journey.
As with ceramics, I have no formal art training although I have attended several workshops by well known Australian artists. One significant influence has been D'hange Yammenee, who strove hard to teach me about 'tonalism'. I am eternally grateful to D'hange for his instruction and I now claim to be a 'tonalist' as it does inform my approach whatever the subject I attempt to capture on canvas. Tone is light, light is tone; clay and fire define form for the potter, while light is the heart of my paintings. Other influences are Cezanne, Stretton and Roberts.
The art journey, whether as a lover of artistic expression in its many forms or as a practictioner, is a life-long journey. I'm long on years lived but, excitingly for me, my painting journey is young and vital. I work in oils as I love the unctuous, liquid flow of oil paint.
My work has not been widely exhibited. However, I am gradually building a more intimate group of art lovers/consumers. They hang my work because they like, preferably love, the work. I have paintings in private collections in several countries. Subject matter is varied and includes land and seascapes, portraiture and figure studies. My paintings are impressionistic tonal studies. I also want the images to suggest a visual story. I want to engage the viewer's imagination as well as aesthetic appreciation.
I 'sign' my paintings with the letter 'S' and a stick figure, enclosed in a square. This image is my potter's seal. I use it to sign my paintings because it represents a continuation of an artistic journey.
Exhibitions
2017 WA Art Society
2018 PLCCOCA Exhibition .... Highly Commended Award
Influences
Many and varied. Historical influences, Sorolla, Cezanne, Roberts, whistler. Contemporary influences, D'hange Yamennee, Robert Fuller, Leon Holmes.
artist
Julz R.
27 days ago
artist
Marnie
about 1 month
artist
Susannah P.
29 days ago
artist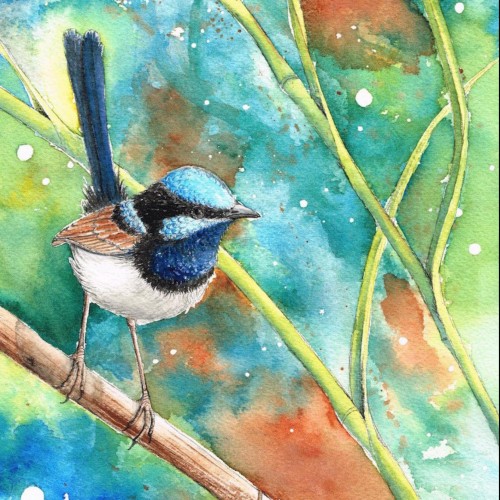 Rebecca P.
about 1 month
collector
Morgan L.
27 days ago
artist
Pamela B.
27 days ago
collector
Anna A.
about 1 month
artist
HSIN L.
about 2 months
artist
Debra B.
about 1 month
artist
Pauline J.
about 1 month
artist
Patricia G.
about 1 month
artist
Donna W.
about 1 month
Previous
Previous