About
Jacqui's studio is based in outskirts of Melbourne in the Dandenong Ranges. She works professionally as a graphic designer by day and has been developing her studio arts practice and exhibiting her artwork professionally for the last 5 years. She has participated in Dandenong Ranges Open Studios since 2012.My studio practice gives me freedom to enjoy experimentation, working with new mediums keeps me curious, making with my hands essential. My college art training covered all art forms, from ceramics, sculpture, film, painting and life drawing which eventually led to further training in illustration and graphic design. I was fortunate to attend a really good technical school when art was being taught by some truly inspiring craftspeople, who've nurtured skills I take with me for life. I draw on these multi disciplines and have a pretty productive output, most likely influenced from my graphic design work life. Studio is where I can relax and unwind, have no briefs and just have a lot of fun. I paint landscapes to explore colour and technique (mostly acrylics as I'm too impatient for oil). I work quickly so my emerging style is expressionist, not realist. My immediate environment is full of rolling hills, tall manna gum trees and a cacophony of birdlife, so it is a great reference for my work. I'm experimenting with capturing the different light of day, the effects and textures of foliage and colour changes using a pretty vivid colour palette. I also enjoy developing textiles, screen printing designs on fabric and illustrate and draw native birdlife.
Top Categories
Education
1980-1981 Box hill Technical College VOP and TOP Art and Design
1982- 1986 Monash University (Chisolm Caulfied) Graphic Design Diploma
Exhibitions
2011 Ripponlea Art show
2011 Hogan Gallery Collingwood Group show
2011 Yarra Glen Art show
2012 Dandenong Ranges Open Studio weekend
2012 Burrinja Gallery Group show
2013 Yarra Glen Art show
2013 Dandenong Ranges Open Studio weekend
2013 Burrinja Gallery Group show
2014 Dandenong Ranges Open Studio weekend
2014 Burrinja Gallery Group show
2015 Dandenong Ranges Open Studio weekend
2015 Burrinja Gallery Group show -Tensity of Change
2016 Dandenong Ranges Open Studio weekend
2016 Burrinja Gallery Group show -Micro Macro
Influences
Painting - Cezanne, 20th century modernism, Russian cubists and German expressionists
Printmaking- Margaret Preston
collector
Ingrid S.
6 days ago
artist
Susan C.
12 days ago
artist
Chrissie C.
7 days ago
artist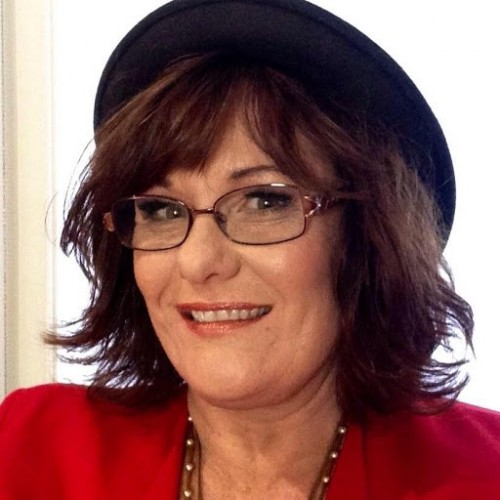 Lisa J.
1 day ago
artist
sandy h.
10 days ago
artist
Sarah S.
3 days ago
artist
Julius K.
9 days ago
artist
Melinda P.
3 days ago
artist
Kerry j.
2 days ago
collector
Felicity
5 days ago
artist
Colleen S.
8 days ago
artist
Robyn G.
2 days ago
Previous
Previous