About
I was born in London U.K. and now live in rural Australia in a little town called Moonambel.
Art has been a constant in my life drawing portraits since a child.
As an abstract painter and a mature artist, my work at times expresses my faith, beliefs and life experiences.
When I experiment as I do with each abstract painting, most often the subconscious comes to the surface as Andre Breton the surrealist predicted when he wrote his manifesto about Mark Making.
I am committed to this style of work as well as enjoying Portraiture and Landscape for the relaxation they afford me. When attending the Saatchi Other Art Fair in Melbourne it was great to hear people tell me they loved my work and how sophisticated and elegant they were.
Since living in Moonambel and painting full time, I have won 6 awards, also giving me great encouragement.
My work is found in private collections in America, UK, Italy, Malaysia, Canada, Australia.
Education
Bachelor of Fine Arts 1996Honors University of Ballarat 2008
Exhibitions
Awards 1st Abstract Beaufort art and sales exhibition 2018.
Acrylic 2017 Pyrenees Unearthed
Abstract 2016 Oz artfinder Avoca
2016 Aquisitive Donald 2014 first abstract, & best in show
Donald 2013 first prize Abstract
Commonwealth scholarship 2008
Solo Exhibitions
Gallery 127 Avoca 2017
Rainbow Gallery 2014 -2016
2012-15 100th Gallery' Melbourne
2011' 2013 Mad Gallery' Lancefield
2010 Arthur Gallery' Ballarat
Gallery on Sturt' BallaratRADMAC' Ballarat
2009 Arthur Gallery' BallaratThe Studio'
Saatchi, The Other Art Fair, Melbourne 2018
Melbourne Art Show 2009,
Resident artist gallery 127 Avoca
Collections:
UK, Canada, America, Italy, Malaysia
Press
Various articles Google. Lands borough news - Dawn is a respected artist whose richly textured and coloured abstract paintings spring from the philosophy of automatism first formulated by Andre Breton, the Dada writer who later founded the Surrealist movement in New York. She strives to allow the impulses of the unconscious to guide her hand allowing her subliminal feelings to be expressed.
Influences
Andre Breton,Ellen Rolli, Rothko De kooning, Kline, Richard Diebenkorn, Tony Tucson, Joan Michelle.
artist
Debra B.
about 1 month
artist
Susannah P.
29 days ago
collector
Morgan L.
27 days ago
artist
Julz R.
27 days ago
artist
Pauline J.
about 1 month
artist
Marnie
about 1 month
artist
Pamela B.
27 days ago
artist
Donna W.
about 1 month
collector
Anna A.
about 1 month
artist
HSIN L.
about 2 months
artist
Patricia G.
about 1 month
artist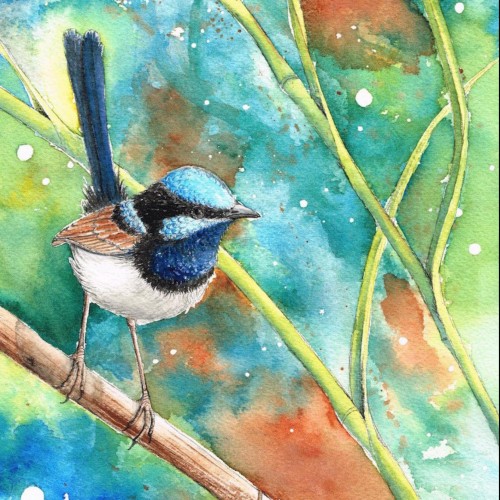 Rebecca P.
about 1 month
Previous
Previous