About
Lisa grew up along the Murray River Victoria and now lives and works from her studio in the beautiful Yarra Ranges..She paints utilising oils'acrylics' liquid inks'oxides and spray paints.
Lisa has a background in business and design' she developed & owned two restaurants Bayside Melbourne. Prior to this she owned antique/bespoke furniture stores and has a history in furniture restoration/sales. She is completing a design course whilst working on her latest series.
Exhibitions
2012 - Blah Blahs' Mordiallloc Melbourne
2013 - Madame Wu' Elwood Melbourne
2014 - Peppercorn ' Mordialloc Melbourne
2014 - Bayside Art Show
2015 - Peppercorn' Mordialloc Melbourne
2015 - Mornington Art Show
Influences
Like many artists' I am influenced by just about every colour and texture around me along with my emotional responses. I never know what I am going to paint until that paint hits the surface. Even then it may change and morph many times before I can let it go and turn my back feeling content that it is 'finished'. Sometimes I feel it is never finished! I love many artists both local and international' famous and not so famous' too many to mention.
collector
Anna A.
about 1 month
artist
Patricia G.
about 1 month
artist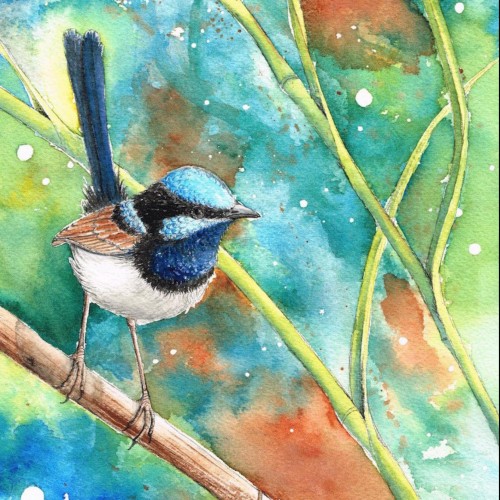 Rebecca P.
about 1 month
artist
Pamela B.
27 days ago
collector
Morgan L.
26 days ago
artist
Susannah P.
29 days ago
artist
Donna W.
about 1 month
artist
Pauline J.
about 1 month
artist
Debra B.
about 1 month
artist
Julz R.
27 days ago
artist
HSIN L.
about 2 months
artist
Marnie
about 1 month
Previous
Previous