Artwork Description
Mixed Media on canvas, stretched and ready to hang
Signed with a certificate of authenticity
Calm and Free
It is a beauteous evening, calm and free,
The holy time is quiet as a Nun
Breathless with adoration; the broad sun
Is sinking down in its tranquility;
The gentleness of heaven broods o'er the Sea;
Listen! the mighty Being is awake,
And doth with his eternal motion make
A sound like thunder—everlastingly.....
William Wordsworth
I wanted to express the calm before dark, soft etchings as nature begins to rest
71x101x1 ready to hang canvas
Certificate of authenticity signed by the artist
Medium
impasto and acrylic on canvas
Free Shipping
Free shipping Australia wide. Leaves artist's studio in 1-3 working days
Free returns
Complete buyer protection with guaranteed free returns with in 7 days of delivery. Read more
Stretched and ready to hang
This artwork is stretched and ready to hang.
Payment options
#abstract flowers, #grey and pink, #textured canvas, #textured flowers, #etching, #impressionist flowers, #dusk, #sky, #pink and white, #red flowers, #splash painting, #calm painting, #tranquility
Commission an Artwork
Artwork Description
Mixed Media on canvas, stretched and ready to hang
Signed with a certificate of authenticity
Calm and Free
It is a beauteous evening, calm and free,
The holy time is quiet as a Nun
Breathless with adoration; the broad sun
Is sinking down in its tranquility;
The gentleness of heaven broods o'er the Sea;
Listen! the mighty Being is awake,
And doth with his eternal motion make
A sound like thunder—everlastingly.....
William Wordsworth
I wanted to express the calm before dark, soft etchings as nature begins to rest
71x101x1 ready to hang canvas
Certificate of authenticity signed by the artist
Medium
impasto and acrylic on canvas
Free Shipping
Free shipping Australia wide. Leaves artist's studio in 1-3 working days
Free returns
Complete buyer protection with guaranteed free returns with in 7 days of delivery. Read more
Stretched and ready to hang
This artwork is stretched and ready to hang.
Payment options
Bernice S.
Claire A.
Jennifer W.
Joanne B.
Wayne P.
Sharon K.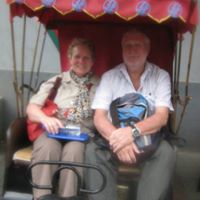 Annette
Jodie B
Lynette F.
Lynette F.
Jennifer M.
Tim T
Previous
Previous