Artwork Description
Mixed Media on canvas, ready to hang
Signed with a certificate of authenticity
La Vie En Rose
Chilli Pepper Ink on ready to hang canvas
Hold me close and hold me fast
The magic spell you cast
This is la vie en rose
When you kiss me, heaven sighs
And though I close my eyes
I see la vie en rose
When you press me to your heart
I'm in a world apart
A world where roses bloom
The GORGEOUS Edith Piaf............https://youtu.be/uBh_JE5efwQ
I wanted to capture the unpredictability of la vie en rose and of Edith Piaf, herself
Medium
Ink and acrylic on primed, ready to hang canvas with satin varnish finish
Free Shipping
Free shipping Australia wide. Leaves artist's studio in 1-3 working days
Free returns
Complete buyer protection with guaranteed free returns with in 7 days of delivery. Read more
Ready to hang
This artwork is ready to hang.
Payment options
Commission an Artwork
Artwork Description
Mixed Media on canvas, ready to hang
Signed with a certificate of authenticity
La Vie En Rose
Chilli Pepper Ink on ready to hang canvas
Hold me close and hold me fast
The magic spell you cast
This is la vie en rose
When you kiss me, heaven sighs
And though I close my eyes
I see la vie en rose
When you press me to your heart
I'm in a world apart
A world where roses bloom
The GORGEOUS Edith Piaf............https://youtu.be/uBh_JE5efwQ
I wanted to capture the unpredictability of la vie en rose and of Edith Piaf, herself
Medium
Ink and acrylic on primed, ready to hang canvas with satin varnish finish
Free Shipping
Free shipping Australia wide. Leaves artist's studio in 1-3 working days
Free returns
Complete buyer protection with guaranteed free returns with in 7 days of delivery. Read more
Ready to hang
This artwork is ready to hang.
Payment options
Lindsey R.
Gavin B.
Bernice S.
Claire A.
Jennifer W.
Joanne B.
Wayne P.
Sharon K.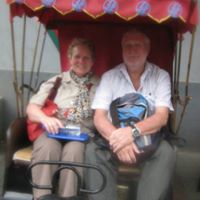 Annette
Jodie B
Lynette F.
Lynette F.
Previous
Previous