Truth, Like Gold
Conceptual art
"Truth, like gold, is to be obtained not by its growth, but by washing away from it all that is not gold." Leo Tolstoy
This painting catches different lights (tried to convey with photos at different times of the day or night) Gold leaf on a textured canvas, with washes of paint washed away - to suggest the brilliance that truth casts, and the convoluted texture and darkness imposed by nuances of truth and/or deception. The painting suits a light or dark space, illuminating a dark space and adding drama to a light space.
Monochrome in gold and black (venetian red tones).
The colour gold, like truth, represents success, achievement and triumph. Associated with abundance and prosperity, luxury and quality, prestige and sophistication, value and elegance, the psychology of this colour (and of truth) implies wealth and freedom.
Certificate of authenticity signed by the artist
61x92x3 ready to hang canvas - gold leaf and acrylic - with varnish protection
Gold leaf and acrylic wash on primed canvas to suggest nuances of truth, like gold
DESCRIPTION
Truth, Like Gold
Conceptual art
"Truth, like gold, is to be obtained not by its growth, but by washing away from it all that is not gold." Leo Tolstoy
This painting catches different lights (tried to convey with photos at different times of the day or night) Gold leaf on a textured canvas, with washes of paint washed away - to suggest the brilliance that truth casts, and the convoluted texture and darkness imposed by nuances of truth and/or deception. The painting suits a light or dark space, illuminating a dark space and adding drama to a light space.
Monochrome in gold and black (venetian red tones).
The colour gold, like truth, represents success, achievement and triumph. Associated with abundance and prosperity, luxury and quality, prestige and sophistication, value and elegance, the psychology of this colour (and of truth) implies wealth and freedom.
Certificate of authenticity signed by the artist
61x92x3 ready to hang canvas - gold leaf and acrylic - with varnish protection
MORE BY LOUISE CROESE
//

MORE ART BY LOUISE CROESE
artist
Kim a.
8 days ago
"It's a great site!!"
artist
Susan S.
25 days ago
"Bluethumb has the best website of any online gallery I have come across, making it easy for both collectors and artists"
artist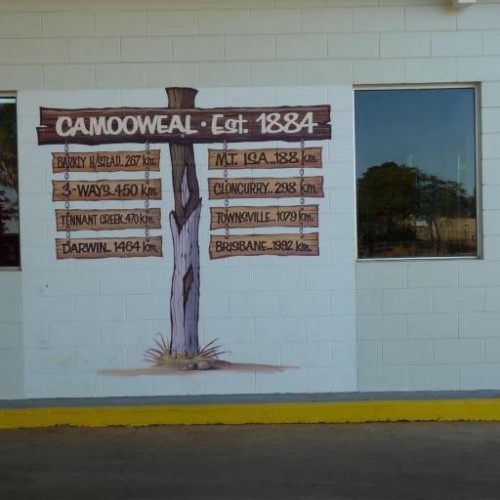 Virginia M.
26 days ago
"Brilliant art site, the most helpful caring and friendly people behind the scenes . Very professional honest and wonderful to deal with plus being Australian feels very approachable . "
artist
Archana S.
25 days ago
"I think it is s great place for all style of art for artists and buyers"
artist
Wendy P.
15 days ago
"lots of popular talented artists display their art for sale here"
artist
Meled T.
15 days ago
"Strongly due to the fact there are brilliant artists involved with bluethumb"
collector
Christine S.
7 days ago
"supporting new & interesting artists "
artist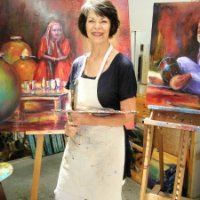 Pamela M.
26 days ago
"I feel it is a good way to display artworks to the public and artists get a fair retail price without over pricing their work."
collector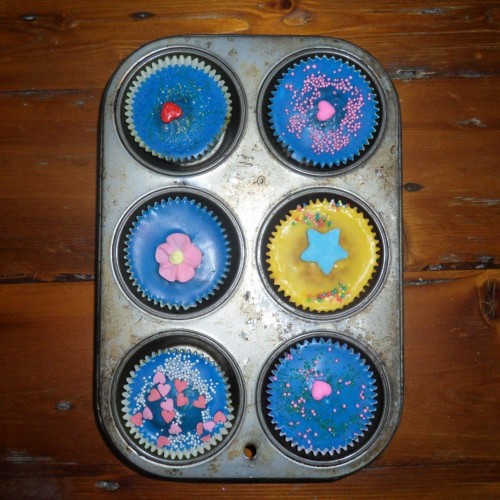 Shannon 1.
11 days ago
"great resource"
artist
Rebecca H.
15 days ago
"Because I sold a painting and they were great!"
artist
meredith d.
18 days ago
"Because it is fabulous "
artist
Gabi A.
20 days ago
"Yes "
Previous
Previous
FREE SHIPPING & INSURANCE
Bluethumb takes care of everything from artist's studio to your door, so your precious artwork arrives quickly and safely. We'll notify you via email of the sale, and will include your tracking number once picked up by our couriers.
On average it takes 10 days for a painting to arrive. Once you input your post code, we'll give you a more accurate estimated delivery time for your artwork.
We also have 7 day free returns ... Happy collecting.
7 DAY FREE RETURNS
You have a full week (7 days) from the time you receive an artwork to decide if you would like to return it.
No questions, no hassles and Bluethumb will pay for the cost to return your purchase to the seller up to a maximum of $100.
Embed Artwork Image
Add this artwork to your site by copying the code below