Opal Fire.
"For in them you shall see...
The living fire of ruby,
The glorious purple of the amethyst,
The sea-green of the emerald,
All glittering together,
In an incredible mixture of light."
Pliney the Elder, Roman Philosopher 1st Century AD.
45x60cm
www.meglewerartist.com.au
By
Meg Lewer
Central Coast, Australia
Featured artist
Inks on board with National Registration Certificate and professional framing.
DESCRIPTION
Opal Fire.
"For in them you shall see...
The living fire of ruby,
The glorious purple of the amethyst,
The sea-green of the emerald,
All glittering together,
In an incredible mixture of light."
Pliney the Elder, Roman Philosopher 1st Century AD.
45x60cm
www.meglewerartist.com.au
collector
Pam F.
4 hours ago
"Easy to use website with great art at your fingertips."
collector
Loula P.
1 day ago
"Variety, great website, quality all round service"
artist
Steve M.
6 days ago
"It's so easy! It's like a Gallery that everyone doesn't have to go to see the great pictures!"
collector
Kate B.
4 days ago
"Lovely art and great options"
artist
Jennifer
1 day ago
"It started out slowly, but I have started to sell quite a bit on Bluethumb. There is good support from the Bluethumb team and the website is by far, the easiest to use out of all the platforms I am on. Plus has the highest exposure out of the art websites."
artist
Rachel G.
5 days ago
"A great selection of quality original artwork"
artist
Briana K.
4 days ago
"Amazing website thats user friendly and visually appealing which is extremely important given the products"
artist
Leith K.
2 days ago
"great web site traffic on my paintings"
artist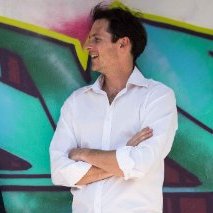 Bluethumb U.
1 day ago
"The best way to find incredible art. "
artist
Stephanie B.
1 day ago
"Vey pleased to have sold a painting."
artist
Gertruda J.
1 day ago
"Great service and concept. "
collector
Tina B.
4 days ago
"Always happy with my purchases"
Previous
Previous
FREE SHIPPING & INSURANCE
Bluethumb takes care of everything from artist's studio to your door, so your precious artwork arrives quickly and safely. We'll notify you via email of the sale, and will include your tracking number once picked up by our couriers.
On average it takes 10 days for a painting to arrive. Once you input your post code, we'll give you a more accurate estimated delivery time for your artwork.
We also have 7 day free returns ... Happy collecting.
7 DAY FREE RETURNS
You have a full week (7 days) from the time you receive an artwork to decide if you would like to return it.
No questions, no hassles and Bluethumb will pay for the cost to return your purchase to the seller up to a maximum of $100.
Embed Artwork Image
Add this artwork to your site by copying the code below