About
Painting in oils from a age of 13 Michael now paints large scale works in a expressionist style. After a break from the art world to pursue a career in exhibition, display, commercial and public Art, Michael again is showing his work to the world.
Michael Ryan founded Mi-Fine in 1994. Now in its 22nd year, Michael's commitment to creativity has earned a reputation for excellence in arts production.
Michael has over twenty five years' experience in the display, sign, exhibition and arts industries, with numerous best exhibition and display awards to his credit. He has completed a Bachelor of Fine Art,
Michael has project managed a wide range of public art including Bendigo Chinese precinct 'Bendigo Chinese garden flowers'
Top Categories
Education
1990
BACHELOR OF ARTS (Fine Art). Monash University
1987
TOP / VCE – Fine Art. Dandenong Collage of TAFE
1986
ART & DESIGN Dandenong Collage of TAFE
Travel

1997 – 1998
Study tour of
India, England, Holland, Italy, Austria, Germany.

Work Experience

Project Manager, full time position at Mothers Art. Owner & manager of Mi-fine, an arts based business. Operating since 1994. Services include Scenic, Commercial and Site Specific Art. Murals, 3D Display, Sculpture, Prop & Model making. Design & Construction of Exhibitions, Sets & Displays.

Commissions & Private Collections

Work in private collections in Victoria & NSW. Large scale murals for numerous clients including State Government Departments Sustainability & Environment,
Primary Industries, Heritage Victoria.
Commercial work
2005 - 2011
Mothers Art Productions
Lead project manager at Mothers Art Productions, a design and fabrication company with a reputation for creative, interactive and highly successful exhibition, public art, zoo and
community environmental spaces.
• Project management of design & construction of projects ranging from 10k to 550k. Projects include design development, budget preparation, tender and proposal
• Preparation, client & stakeholder relationship building, risk assessment, OHS assessment, design management, construction management, material ordering and quality management, installation management, financial reporting and project analysis.
• Works also included fabrication, scenic art and construction.
• Commercial, government, interstate & international projects which include Bendigo Chinese museum flowers, Auckland city council & Heart of the City, Departments of Sustainability & Environment, Melbourne Water, Sydney Water, Save Water Sustainability Victoria, Sydney Wildlife World, Brecknock Art Consulting, Commonwealth Games River Event & many other projects & clients.
1993 - 2004
Mi-Fine
2004
• Design & construction of permanent display in new building.
• Horsham Information Center, Department of Primary Industries (DPI).
• Installation of satellite map in Federation Square & Werribee Treatment Plant. DSE & Melbourne Water.
2001 - 2004
• Design & construction of stand for Royal Melbourne Show (4 years).
• Department of Sustainability & Environment (DSE).
2000 – 2004
• Design & construction of exhibition stand with interactive game (5 years). Naturally Victorian. (DPI).
2000 -2002
• Design & construction large display with landscaped section, Royal Melbourne Show (3years).
• Department of Natural Resources & Environment (NRE).
1994 -2002
• Scenic art, painting, sculpture, props making, set construction and exhibition display.
• Clients include: Australian Opera, Playbox Theatre, Scenic Studios, ABC Television, Noah's Ark Productions (movie), Crawfords Australia, Grundy Television P/L, Werribee Zoo, Science Works Museum, Nokia, Sony, Aalto Exhibitions P/L, Dulux Australia, Vic Water, Department of Aboriginal Affairs, Telecom Australia, Transurban, Sydney Motor Show, Work cover, Sega World N.S.W, Melbourne Motor Show, Ansett Australia, Avalon Air show, Department of Natural Resources & Environment, Imperic P/L, National Display & Exhibitions, White Studios, Royal Melbourne Show, Eunos - Australia Motor Show, Department of Agriculture, Crown Casino.
1992-1994
• Exhibition technician, supervisor, muralist & painter.
• Energy Display & Set Construction.
1989-1992
• Acrylic fabrication & metal assistant. Sign fabrication & installation. Murals, painting, spray painting & large-scale printing.
• Insigns Sign Co.
Education
• Bachelor of Fine Arts, Major – Painting. Monash University.1988 – 1990
• TOP/ VCE Art & Design, Dandenong TAFE 1987
• Bridging Program, Art & Design 1986
Awards
• Blue ribbon for Best stand. DSE Melbourne Show 2004.
• Red ribbon for Best stand. NRE Melbourne Show 2002
• Red ribbon for Best stand. NRE Melbourne Show 2001.
• Silver prize for Best stand. Harvest Picnic 2000.
• Blue ribbon for Best stand. Workcover. Melbourne Show 1997.
• Blue ribbon for Best stand. Vic. Agriculture. Melbourne Show 1994.
Computer knowledge
Microsoft Word, Excel & Project, Adobe Acrobat, Photoshop & In-Design.
Driver's license
Full drivers licence for 22 years, a forklift licence and a lot of light truck experience. I have had extensive experience in the operation of high lift platforms and knuckle booms. I hold a current OHS construction induction certificate.
Referees
Darryl Rogan 03 9603 9951 Manager, Community Liaison. Information Victoria.
Jane Ruston (02) 9806 6329 Direct NSW State Manager, World Vision Australia
Travel
1997 – 1998
Study tour of
India, Nepal, England, Holland, Italy, Austria & Germany.
Exhibitions
SOLO EXHIBITIONS
2016
"Koala Rocks" Newstead Railway Arts Hub Newstead
2005
"CHILL" Gloat hair gallery Daylesford
"COLOURED LIFE" Green door Cafe Daylesford
2004
"RECENT WORKS" Sault Café. Daylesford
2003
"RECENT WORKS" Harvest Café. Daylesford 1995
"MAN IN THE LANDSCAPE" Yume Ya Gallery. Collingwood
"CARS" Joe's Garage Café. Fitzroy
"RECENT WORKS" Cherry tree Hotel. Richmond
1992
"RECENT WORKS" Time Gallery. Richmond


GROUP EXHIBITIONS
2016
"SWISS ITAILIAN FESTA LANDSCAPE COMP." Convent Gallery
Daylesford
"Christmas show" Little Gallery Trentham
2004
"HOUSE EXHIBIT" Cornerstone gallery Hepburn
"HOUSE EXHIBIT" Convent Gallery Daylesford
2002
"DIP TIN" The Swiss Italian Festa. Hepburn 1996
"TERRAIN" Kingston Art Centre. Moorabbin
"A3" Yume Ya Gallery. Collingwood
"URBANIA" Yume Ya Gallery. Collingwood
1995
"292" 292 Gallery. Richmond
"WINTER" Yume Ya Gallery. Collingwood
"YA YA YIPPEE YA YA" Yume Ya Gallery. Collingwood 1994
"A.C.A.F.A.4 Art Fair Melbourne
Royal Exhibition Buildings Dianne Tanzer Gallery
"SUMMER SHOW'94" Dianne Tanzer Gallery Fitzroy *Front Window
"BISCUIT FACTORY" Biscuit Factory Studios. Collingwood
1993
"23rd ANNUAL ARTSHOW" St. Kevins College Sth.Yarra *First Prize
1990
"GRADUATE SHOW" Caulfield Art Centre Caulfield 1989
"LARCATO PRIZE" Chisholm Institute Caulfield 1987
"END OF YEAR SHOW" TAFE Dandenong
Press
http://mifineart.imgur.com/all/
Https//mifineart.wordpress.com
Influences
impressionism, expressionism
artist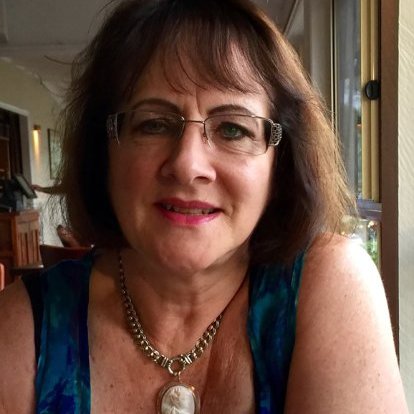 Gayle R.
10 days ago
artist
Natasha J.
6 days ago
collector
Rebecca F.
6 days ago
collector
Kath P.
4 days ago
artist
Julie S.
10 days ago
artist
Tracey B.
5 days ago
artist
Christine S.
8 days ago
artist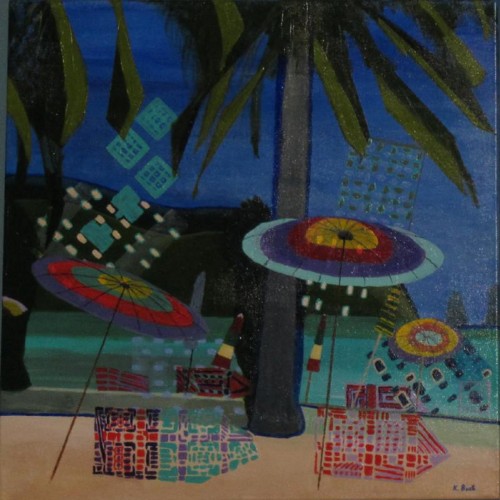 Kathy B.
9 days ago
collector
Andrea D.
6 days ago
artist
Tim G.
9 days ago
artist
Daniele L.
8 days ago
artist
Margaret (.
5 days ago
Previous
Previous