About
I am a Melbourne based contemporary artist, exhibiting since 2005, with 6 solo and numerous group shows as Michelle Sanger (previously Michelle Giacobello). My current body of work – the Skipping Stones series is a joyful celebration of life and the people within it. The series started off as an exploration of the people I have met, their effects on those around them and the way families & groups gather and disperse. As I have continued parts of the works have become more illustrative, more richly patterned and descriptive. Some of the works are portraits, describing what someone does or the way they gather energy, some of the works are more abstracted, but the same symbols keep recurring; nets, dandelions, dots for groups and gatherings... Life is all about patterns. Stones are such gentle, marvellous things. So permanent yet able to be changed and shaped. One rock can become sand, can be part of a wall, can hold something down or prop something up. And they are so varied in shapes and colours. They are inert but so present, so beautiful. In holding a stone, feeling it in the palm and meditating on its coolness, smoothness and ribbons of colouration I feel connected with the earth and its gifts, and aware that we are all sand, dust, stars and air. It's a beautiful, awe-inspiring feeling. It's my hope that the viewer will find some zen in my works - a quiet space to trace lines and get a little lost in thought and contemplation.
Top Categories
Exhibitions
Solo Shows

2012 Body of Water Gallery 775
2009 Chiaroscuro Louey & Lane Gallery
2009 Drift Would Gallery 775
2008 Life lines Louey & Lane gallery
2007 The future and each other Gallery 775
2007 The Birds Hudson

Group Shows & Special projects

2016 Pop up Gallery - Art to Art
2016 Works on Paper show - Without Pier Gallery
2016 Belle Arti Prize
2016 Canterbury Art Show
2015 Onefourfour project (12 month project)
2015 Canterbury Art Show
2015 Belle Arti Prize
2015 Ripponlea Art Show
2014 Canterbury Art Show
2013 Ripponlea Art Show
2013 Canterbury Art Show
2012 Canterbury Art Show
2011 NetWork, Art Gallery of Ballarat
2011 Canterbury Art Show
2011 Paper Trails, ArtPIece Gallery – Mullumbimby QLD
2011 Ripponlea Art Show
2011 Exchange, Gatakers Gallery – Maryborough QLD
2011 Safe at Home – Cube Contemporary Art Projects - Adelaide, SA
2010 Exquisite Palette, St Lukes
2010 Canterbury Art Show
2009 Small works group show @ Gallery 775
2009 Canterbury Art Show
2009 Linden Gallery Postcard show
2008 Linden Gallery Postcard show
2008 Canterbury Art Show
2008 Brunswick Street Gallery – small works show2008 Box Hill Art Show
2008 Brighton Art Show
2008 Caulfield Professional Artist Show
2008 McKinnon Art Show
2008 Brighton Grammar Art Show
2008 Mont Albert Art Show
2008 Contemporary Art Society Show
2007 Tusk Gallery
2007 Linden Gallery Postcard Show
2007 San Remo Art Show
2007 Love Generation – Frankston Arts Centre (2 person show)
2007 Canterbury Art Show
2007 Ripponlea Art Auction
2007 Castleman Gallery – Selected works
2007 Brighton Art Show
2007 Bayside Art Show
2007 Caulfield Professional Artists Show
2007 ArtFusion Gallery – Phillip Island
2007 Mt Eliza Art Show
2007 Momentum, Loco (2 person show)
2007 Contemporary Arts Society Show
2006 The Body Show – Brunswick St Gallery, Melbourne
2006 Bayside Art Show, Melbourne
2006 Selected works – Rocket Gallery
2006 Morphe II
2006 Mt Eliza Art Show
2006 Art Auction – Rocket Gallery
2006 Burnley Harbour – Contemporary Art Society Show
2005 Selected works – Anna Blatman Gallery
artist
Colleen S.
11 days ago
artist
Melinda P.
6 days ago
collector
Jillian B.
1 day ago
artist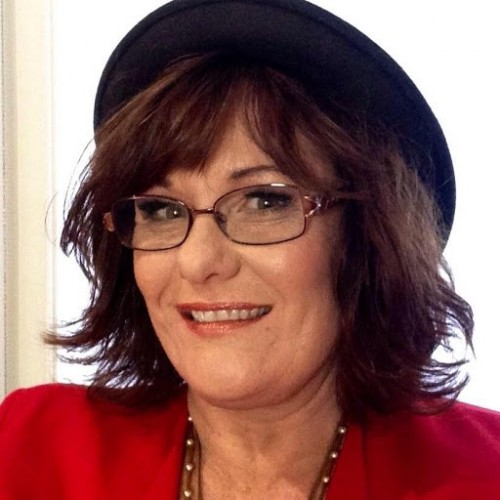 Lisa J.
4 days ago
collector
Ingrid S.
9 days ago
collector
Felicity
8 days ago
artist
Chrissie C.
10 days ago
artist
Kaz B.
22 hours ago
artist
Sarah S.
6 days ago
artist
Eva J.
2 days ago
artist
Robyn G.
5 days ago
artist
Kerry j.
5 days ago
Previous
Previous