About
Neil was born in Adelaide in 1963 and moved to Perth with his family in 1978.
He then decided to pursue a career in graphic design and at studied at Perth Technical College
from 1980-1982. It was here that he developed his drawing and painting skills.
In 1990 Neil established a highly successful business as a cartoonist/illustrator in Subiaco WA.
Always seeking to explore and expand his own boundaries, Neil trained in many fine art mediums, including but not exclusive to, print making, photography, painting, life drawing and mixed media. These skills, coupled with his ability to merge the technical world of design with the emotive and often sensitive world of visual art, has created a style that is distinctively his.
Neil's prime objective when painting is to explore and to have fun. By constantly experimenting and introducing new mediums he is able to maintain passion and excitement toward his work. His work is usually on board as it offers a robust surface that allows him to glue, screw, nail or rivet items to the surface. The items that are attached are usually recycled or found objects, chosen because of their texture or colour.
Neil's work is bright and bold and is guaranteed to stimulate your imagination.
Top Categories
Education
Art training
2015 Painting workshop with Christine Hingston (Mundaring)
2013 Woodcarving workshop WS Art Studio Ubud Bali
2013 Encaustic painting techniques -
Julia Sutton Artsource Studios Midland
2011 Metal Sculpture Polytechnic West - Peter Knight
2011Printmaking Polytechnic West - Sue Starcken
2010-2012 Sculpture techniques -
Kalamunda Community Learning, Max O'Grady
2010 Abstract painting workshop with Malini Parker
2006 Mixed media painting with Doug Craig
2004 Painting with Stuart Elliott Swan TAFE
2003, 2004 Mixed Media painting with Leonie Dobrowolski
2002, 2003 Mixed Media painting at Claremont School of art (Gabrielle Mazalevskis)
2002, 2003 Print making at Swan TAFE with Russell Bell
2002 Life drawing classes with Cedric Baxter
1992 Certificate in teaching Hobby Ceramics
1991 Watercolour Classes Kalamunda TAFE
1987 Ceramics Edith Cowan University
1980-1982 Diploma in graphic design at Perth Technical College
Exhibitions
Art Exhibitions
2016 Kalgoorlie-Boulder Art Prize
2016 Claremont Art Awards
2016 City of Belmont Art Awards
2016, 2013, 2012 Canning Art Award
2016, 2014 Pigments of imagination - Carmen College
2016, 2015, 2014, 2013, 2012, 2011 Beverley Art Prize
2016, 2015, 2014, 2013, 2012 Newman College Art Expo
2016 2013 Mt Lawley Art Auction
2016 City of Wanneroo Art Awards
2016 City of Melville Art Awards
2016, 2014 Churchlands Senior High School Art Exhibition
2016 Mandjar Art Award
2015, 2014, 2013, 2012, 2011 Hale School Art Award
2015, 2014, 2013 St Mark's Annual Art Exhibition
(Feature artist and sculptor)
2015, 2014, 2013, 2012, 2011, 2009 Mazenod Art Award
2015, 2014, 2013 Guildford Grammar Annual Art Exhibition
2015, 2014 City of Bayswater Art Awards
2015 Feature Artist Gallery 360 Subiaco WA
2015, 2014 Perth Royal Show Art Exhibition
2015, 2014, 2012, 2011 Darlington Arts Festival
2015, 2014, 2013, 2012, 2011 Mundaring Hills Open Studios
2015, 2013, 2012, 2011 St Brigids College Art Exhibition
2014 Creative Emotive - Studio 281 Maylands
(Exhibition with Deborah Zibah)
2014 Mundaring Hills artists - Zig Zag gallery (Group exhibition)
2014, 2010 Morawa Art Award
2014 Musica Viva - WA Art Auctions
2014 Art in the hills - Group exhibition
2014 Upcycle Art Awards Subiaco
2014 Studio 281 10th birthday exhibition
2013 Studio 281 Christmas exhibition
2013 Next Generation Gallery Kings Park
2013 Vic Park Centre for Arts Christmas exhibition for tutors
2013 ArtInvesta Art Sale and fund raiser Subiaco
2013, 2011 Perth College Art Award
2012 Western Australian Print Media Award
2012 Drawn to colour - Duo with Rachel Gillam,
Zig Zag Gallery Kalamunda
2011 Scrap to Sculpture - Zig Zag Gallery Kalamunda
2011, 2010 La Salle College Art Award
2010 Serious Fun - Old Bakery Gallery (Solo exhibition)
2009 A few of my favourite things - ABD The Gallery
(Solo exhibition)
2009 Creative Tides - Iona College
2009 City of Swan Art Awards
2009 Myths Stories and Legends - City of Swan
2008 Colours of Africa - ABD The Gallery (Solo exhibition)
2008 Colours of life - Moores Building
2008 Creating Community - City of Stirling
2007 MinniMon – A search within (Solo exhibition)
2006 Don't wait til I'm dead (Solo exhibition)
2006 Artists in Arms (Group exhibition)
2004 Hawthorn Galleries Perth (Group exhibition)
2003 In The Raw - Raw Gallery Guildford (Group exhibition)
Press
Awards
2017 Northam Art Prize - Highly commended sculpture (Wacky Racer)
2017 Canning Art Awards -
First prize in recycled art section (Sassy Chassis)
2016 Wickepin Art Awards - Packers prize for sculpture "Farm dog"
2016 Perth Royal Show - Packers prize
2016 Canning Art Awards - First prize in recycled art section
2016 Kalamunda Show - First prize painting section
2014 Upcycle Award for sculpture - Art and decor section (Art2D2)
2012 WA Print Media Awards - PAWA Patron's Award
2012 Canning Art Award - First prize mixed media
2011 Darlington Arts Festival - First prize Sculpture (Chairoplane)
Influences
collector
Kath P.
4 days ago
collector
Rebecca F.
6 days ago
artist
Daniele L.
8 days ago
artist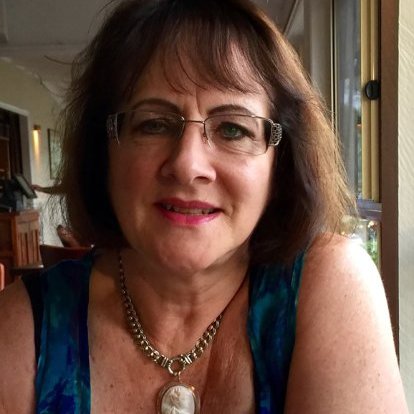 Gayle R.
10 days ago
artist
Julie S.
10 days ago
artist
Tim G.
9 days ago
artist
Natasha J.
6 days ago
collector
Andrea D.
6 days ago
artist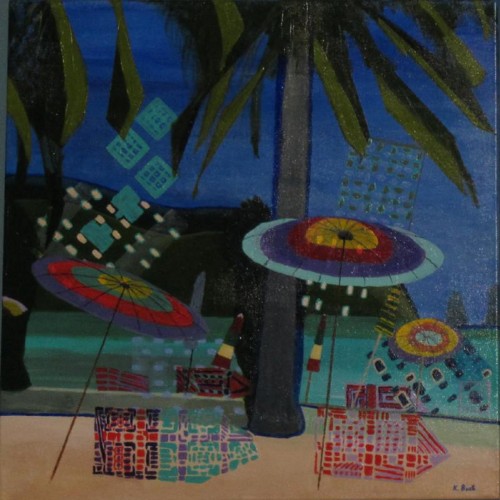 Kathy B.
9 days ago
artist
Christine S.
8 days ago
artist
Margaret (.
5 days ago
artist
Tracey B.
5 days ago
Previous
Previous