About
All my life I have loved colour' shape' design. From a very young age it was creating wonderful knitted garments for myself and others to wear. My career was in fashion where I was excited by wonderful fabrics their colours' beautiful prints and interesting shapes.
I always wanted to paint.....but was time poor.....and frankly just did not where to start. Eventually I started to dabble with acrylic paints in my spare time' but life circumstances took over again and the painting stopped. I have always had the yearn to paint' and found it very frustrating that I hadn't been able to give it a good go.
Then my life changed again......I retired. And I knew I had the time to paint' but was not sure where to start. Online I found a one day art class that did not require any previous art experience.......This was for me.
At this class I was introduced to Intuitive abstract acrylic painting. In bright bold colours' shapes and marks. I just loved it.....
So my life as an artist had began.
I find this method of painting is very exciting. The painting takes on a life of its own and just leads you on and around it with lots of colour' shapes and marks. Amazing things tend to happen during the process that inspires the next move. I try to let the inner child take over........clear my mind of all thoughts.......and have lots of fun......until I decide the work is finished.
Sometimes days or weeks later I can decide that it is really not finished and go on adding to the work until I am satisfied with it.
It is all an ongoing process of finding inspiration from the colours of nature and the world around me.
The best thing I have done in my life (career wise) was finally pick up a paint brush and put colour on canvas.
Top Categories
Influences
artist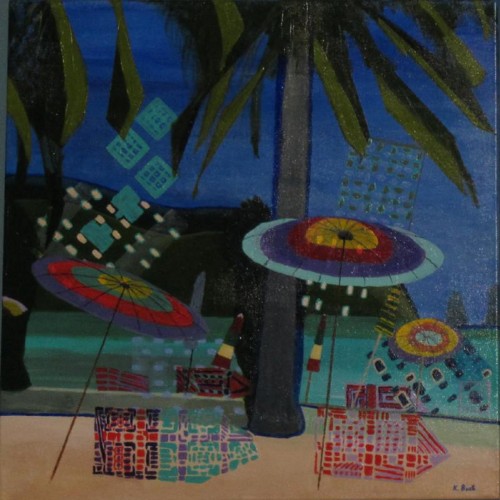 Kathy B.
5 days ago
artist
Margaret (.
18 hours ago
artist
HSIN L.
7 days ago
collector
Andrea D.
1 day ago
artist
Julie S.
5 days ago
artist
Christine S.
3 days ago
artist
Tracey B.
1 day ago
collector
Rebecca F.
2 days ago
artist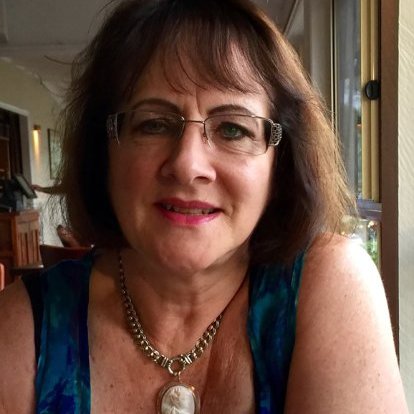 Gayle R.
6 days ago
artist
Natasha J.
1 day ago
artist
Tim G.
5 days ago
artist
Daniele L.
3 days ago
Previous
Previous