About
First Prize XX International Exhibition & Competition of Contemporary Arts, April, 2016 Central House of Artists, Moscow. Awarded for Science-Art theories and discoveries accompanied by artwork for my antidote to the 3D Dysfunctional Global Epidemic transmitted by the mass manufacture of information and communication devices.
In 1979 ABC National Television included my Science-Art research into their eight part series The Scientists - Profiles of Discovery. In that year UNESCO appointed me as a Special Delegate to the World Summit Meeting on Science on General Relativity at the International Centre for Theoretical Physics, Trieste. China's most highly awarded scientist, Kun Huang explained how his art theories, derived from ancient Greek science, could be used to measure the life-force governing seashell evolution over 50 million years. I returned to Australia to establish the Science-Art Research Centre of Australia, which during the 1980s made that discovery. It was reprinted by the world's largest technological research institute, IEEE in 1990 as one of the important optical discoveries of the 20th Century, and placed alongside such names as Louis Pasteur and Francis Crick.
I was awarded a 2009 Telesio Galilei Gold Medal Laureate from the Academy of Science, London. The following year Art Quantum International fused my work with their quantum biology as an integral part of their 21st Century Renaissance. In 2012 the scientist Guy Deutscher's book of the year, Through the Language Glass, upgraded 21st Century evolutionary linguistic colour perception theory, giving credence to my determination to obtain a human survival blueprint. My research identified a female living-force beyond the understanding of mainstream science and technology but one that was basic to the ancient Greek ethical science. As a Global celebrity Author, my research papers are extremely controversial, they argue that quantum mechanics must become balanced with a crucial new understanding of the evolutionary language of artistic creativity. World famous scientists no longer criticize my work. The discovery in 2013 that junk DNA was not discarded evolutionary rubbish but consisted of information and communication devices spread throughout the entire length of DNA had led to my discovery of the antidote they could not possible envisage.
My art exhibitions demonstrate that Salvador Dali's hidden stereoscopic message in art-forms can be proven to exist visibly, with single paintings. My artwork is represented on the front cover of the encyclopedia Artists and Galleries of Australia, 3rd Edition, Vol.2.
Top Categories
Education
Balcombe School of Survey, Vic.
Exhibitions
1989 De Vorzon Gallery, Pacific Design Centre, West Hollywood, USA.
1989 Dyansen Galleries, Rodeo Drive, Beverly Hills, California.
2016 Silber Gallery, Rome, Italy.
2016, Central House of Artists Museum, Moscow, Russia.
Press
Journal for the International Society of Art, Science and Technology (Leonardo), 1993. A Model for the Self Funding of Ethical Science Through the Arts. MIT Press.
Life's work documented in the ABC documentary, The Scientists, Profiles of Discovery - Pope the Catalyst, 1979.
Painting reproduced on the front cover of The Australian Foreign Affairs Record.
Painting reproduced on the front cover of the Art encyclopaedia, Artists and Galleries of Australia, 1990.
Influences
Australian Heidelberg School
Art of ancient civilisations, such as Byzantine icons, Roman, Greek and Egyptian art.
artist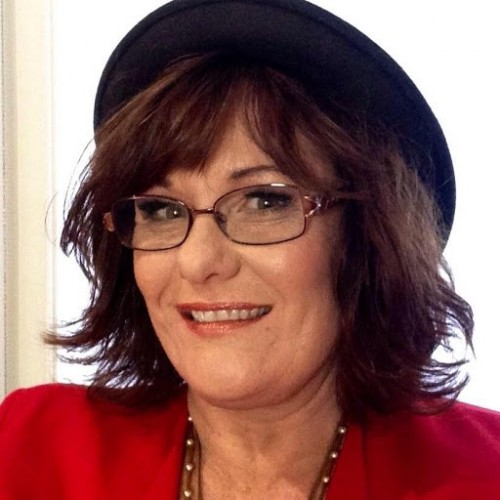 Lisa J.
5 days ago
artist
Sarah S.
7 days ago
collector
Jillian B.
3 days ago
collector
Felicity
9 days ago
artist
Colleen S.
12 days ago
artist
Kaz B.
2 days ago
artist
Eva J.
4 days ago
collector
Ingrid S.
10 days ago
artist
Chrissie C.
11 days ago
artist
Robyn G.
6 days ago
artist
Kerry j.
6 days ago
artist
Melinda P.
7 days ago
Previous
Previous