About
I was born in Adelaide on 3 May 1973. Art has fascinated me since I was a child. From the age of about 5, I spent many hours drawing animals, in particular horses. As time went on, I became more interested in depicting the human form, and that led to me becoming interested in capturing the psychological aspects of the subjects of my paintings.
I studied Law at Flinders University commencing in 1992. In the course of completing my degree, I started attending summer schools and night classes at the Adelaide Central School of Art. It was there that I met Christopher Orchard, a director of the school.
Over several years I took classes in life drawing, painting from life, tonal realism and advanced painting. As my work developed, friends and acquaintances began to commission me to do portraits. I also continued to work in the legal profession on a full time basis, commencing in general practice, but later specialising in criminal law.
I maintained my love of painting, and continued to execute large portraits of various people, including other lawyers, friends, judges and doctors. When I did not have a commission, I would often work on self portraits, or paintings of animals. Even so, it was difficult to produce a significant volume of work due to my commitments as a barrister. I did not try to organise an exhibition of my work, because most of my paintings were destined to the homes or offices of the subjects who commissioned them. I did exhibit individual paintings, for instance, in the Whyalla Art Prize Exhibition. My painting of the staff and regular customers at the Crown and Sceptre Hotel hung at the bar for many years until the hotel went into liquidation. Recently I sold another painting which had hung at the Exeter Hotel for a couple of years.
When my mother died in 2012, my life was thrown into chaos. I was the executor of her estate, and had to devote many hours to winding up her affairs. It was a struggle to do that, and to continue my legal career. Eventually I realised that I wanted to explore other career options. My painting continued to improve. I achieved a merit award from the Royal South Australian Society of Arts in December 2013 for my portrait of Sir James Hardy. In 2014 I won the Pimlotts Prize for my portrait of Simon Hackett.
After a period of reflection in a remote aboriginal community near Marla, I decided to use my inheritance to take time out of the legal profession. I was accepted into Adelaide University to study a bachelor of music, specialising in Jazz Performance. I have played tenor saxophone for many years and wanted to take that further. My intention was to combine my love of music with painting. However, the commitment required to complete the degree meant that I was not able to get much painting done. Accordingly, I applied to the New York Studio School of Art. I was accepted into the summer schools in Life Drawing, Painting the Figure, and the Portrait Programme. I withdrew from Adelaide University, and within a week I headed to New York. The courses started in June 2014.
Going to New York was a life changing experience for me. It came at a time where I had to make some enormous decisions about my future. I could not find a solution to my disillusionment with law, art, and indeed, my life. But something had to be done. So I went to the United States with a lot at stake.
NEW YORK
The courses at the New York Studio School were rigorous and dense with ideas about how the figure can be portrayed in a realist style, with authenticity and depth. I came back to Australia thinking in an entirely different way. It was inspiring, because I was saturated with ideas but also the concept of structure, so that any idea can be expressed in an interesting, creative way, but with the discipline that gives it quality and value. In New York I found an amazing freedom to express ideas. I had not been in a place where thinking differently was embraced and encouraged as much as New York, but the freedom comes with an emphasis on the expression being sustainable. And the observer who most needs to be satisfied with the quality of the output is the artist him or herself. For once, the confirmation or approval of others, comes second.
I had hoped that, maybe somewhere along Broadway, the answer to my life challenges would be scrawled in cement. But it wasn't. I left New York in summer, teeming with people who are passionate about art, theatre and music, beauty and tragedy, and arrived back to winter in Adelaide. In the period of re-adjustment, I noticed how often it was those with flaws, or weaknesses, who could actually create an idea that was so different and new, that it could actually change things.
Of the people I met, from long term prisoners, to artists, musicians, gangsters, bar flies, there were always those, who like me, were prone to agonising over the human condition, moral values, courage, terror, regret, conscience – all areas which were continually gnawing at me as a barrister.
It is the interest in how people come to become who they are, what their individual experience of life has been, and where that has left them in terms of moral values that now links my career in law to my art career. I am still driven to the study of other human beings, in portraiture and figurative art, focusing on the character, the history, the essence, as I did in law, but now it is in art and finding out how an image can say in an instant what a lawyer can take weeks to express. For the first time after a long drought I am appreciating how much law taught me, and I am by no means shutting the door on it. Art led the way back to law. They can coexist. But I am also acutely aware of how little I know about art. And I'm hoping that the realities of being an artist in an environment where the skills in law are valued so much more highly than the skill in painting an image. That also comes with an acute sense of how much I don't know about art. That might shut the door on ME.
I initially occupied a space at Mint Artist Studios in Wright Street. Doubts about my ability to adjust to unstructured time, weeks with nothing in the diary, wearing pyjamas all day, caused me to think I might have made a massive mistake with this art thing. With the unceasing support of friends and family, I got through that dark uncertainty. I now have a studio set up at my house in Brompton, so I can work on multiple paintings, and I can't go anywhere without seeing something in a painting that needs fixing. The engine on the Sophie Tractor might have been flooded, but she's up and running now, and the hardest walls have been put behind us.
My areas of artistic practice have expanded such that I am now painting not only nudes and commissioned portraits, but landscapes, still life, and animals. My mind is open to any challenge, and the mid shower brain wave is now the creative, positive one about a painting or a person I am painting, rather than how to solve a legal situation.
As such, I am prepared to accept commissions on a very flexible basis. I can work from life or photographs. I will travel to study the subject, or I can work in the privacy of my home studio. My material of choice is oil or acrylic paint, but I am happy to use other media. Discussion with those commissioning me is essential, because my brain works as if I'm still a lawyer, this is a brief and you are my client. I believe in developing ideas through preparatory sketches and adjusting composition, scale and colour so that the final work is my absolute best.
YOU SHOULD READ TIHIS - MY SELF INVENTED GENRE OF ART, THE "PERFORMANCE PORTRAIT". THIS IS WHAT I WROTE TO RONNIE WOOD OF THE ROLLING STONES LAST NIGHT, IN A MOMENT OF FRUSTRATION ABOUT HOW ADELAIDE DEALS WITH INNOVATIVE THINKING:
"I gave up my law career to paint and play saxophone. The two loves, of music and art, led me to invent my own genre: the "performance portrait", being a painting of someone performing live, which I do during the show, (it's mainly musicians but has been actors, dancers, political speakers), and I try to capture not only a likeness, but also the atmosphere of the show, the generosity that goes into live performance, the exertion in the solos, the sense of it being a one off experience, but most of all, because I understand music, I try to link the art with what I'm hearing. It's the performance of art and the art of performance. And get this: I give my painting to the performer. Or I donate it to a charity of their choice. It's a tribute to what it takes to choose the creative path, as opposed to a more secure one, and it's my way of promoting old fashioned muso manners, where the dialogue is about sharing. Too many people use their music to have an on stage wank. So I only paint the ones who seem to have a certain humility. I started with Jimmy Page, Joe Walsh and David Gilmour. I learnt on saxophone, their famous guitar solos. I've painted them now, and the paintings are exhibited currently at the Adelaide Convention Centre. I would have used the last of my inheritance to fly to Verona to see the Pink Floyd show, and do a live David Gilmour piece, but I failed to get David Gilmour's permission in time, and the show sold out. Check out the sophiedowneyartist facebook site - my painting of a young David Gilmour is my profile backdrop picture! Playing 'Money' at 22! But it freaks people out, this music/art duality thing. They resent me, as if it's unfair to have more than one talent. I don't even think of it as talent; I put it down to a somewhat lonely childhood and parents who could afford lessons. Local guitar players absolutely HATE it, when I do a painting of, say, the last Black Sabbath performance in Adelaide in April this year, and they won't let me play Tony Iome's solo in Iron Man with them, even though they know I can, even though they know that if it ever came to recording it, I'd donate it and the painting to Ozzy Osbourne, just because I watched him pat the other guys in the band on the back as they walked off the stage in Adelaide for the last time. Like soldiers. What does one do with this driving force, this need to acknowledge iconic performers, for philanthropic reasons, and create something that documents that genius, more than any photograph ever can? I can't for the life of me find any marketing manager that gets it. Ah well. Fuck Money. I'll start my Ronnie Wood painting. Which number shall I learn the solo in - Satisfaction? Gimme Shelter? Or It's Only Rock and Roll?"
MY EXHIBITION ENTITLED "ARE YOU FOR REAL?" IS CURRENTLY SHOWING AT THE ADELAIDE CONVENTION CENTRE, UNTIL 28 AUGUST 2016.
Top Categories
Education
I have a degree in law with first class honours, graduating from Flinders University, South Australia in 1995. My Honours thesis in 1996 was on the proposed International Criminal Court. I think it was a deep seated desire to help people, and a disgust at various forms of discrimination, that led me to explore various branches of the law, but always returning to criminal law. Also, the fascination with theatre was operative back then, because I always wanted to be in Court. The adrenalin of the moment, the risk of a bad answer in cross examination, and the ability to use language and passion to persuade a jury, were what fascinated me. I was admitted to the Independent Bar in 2005. I practised as a barrister at Bar Chambers until 2014.
I don't have formal qualifications in Art, although I have studied at the Adelaide Central School of Art, doing courses at night and doing law full time by day. An enormous influence was the New York Studio School of Art, where I completed the summer programs in 2014 focusing on life drawing, life painting, and portraiture.
Likewise, with music, I kept it going from having got As in it at school in Year 12, but I didn't have the chance to study a tertiary qualification. That I was able to gain entry to the Bachelor of Music specialising in jazz performance (tenor saxophone) at the Elder Conservatorium in 2014 on the basis of a pretty rushed, last minute audition, is testament to my playing, although I reluctantly relinquished that spot to go to New York.
Exhibitions
My current exhibition is at the Adelaide Convention Centre. It's called "Are You For Real?" and is on as part of the South Australian Living Artist's Festival. The show charts the two years I've been on this career change journey from law to art to music and back. Who is real in my life, in terms of substance, principle and loyalty? Who is real in this maze of shadows and mirrors we call the Arts? What is 'merit' and who is the decider? The categories cover The Law, with my painting of the Chief Justice and one of the senior Magistrates who deals with domestic violence law, the Unsung Hero, an area of art where I try to give a voice to people who wouldn't normally have one. This is where a lot of my charity work goes. Last year I did a painting for a sight impaired colleague, this year I painted the person who is the 'front of house' at the Convention Centre. I chose her because on the day I went there, I could see that she had spent most of her life devoted to her job, and yet not many other employees there knew her name. The next category is the 'Simply Beautiful', which allows me to do easy paintings of horses, pets, wildlife or simple paintings of dancers. The fourth category is that described in my letter to Ronnie Wood; the art of rock n roll, the 'performance portrait'. I still maintain the hope to track down David Gilmour one day., paint him and donate it raise funds for the Russian political refugees he supports. But I can't get past the privacy barriers for people like this. I have spent hours writing to web sites and Facebook pages for producers and managers of celebrities, explaining that I don't actually want to meet them, it's their permission and their knowledge of the fact of me doing it, that is central to the scheme working out.
I have had various other smaller exhibitions, with work in a wine bar twice this year, I was a member of a gallery within walking distance of the Adelaide Fringe Festival, but the property had to be renovated and the gallery was closed down. My first solo exhibition last year was at Fisher Jeffries, the law firm where I had my first research assistant job during law school. The next step for me is an exhibition overseas. I think the rock and roll series would be perfect. But if for instance, I could be funded (as I am living of the inheritance arising out of my mother's death; it is not going to last forever and even though my work gets better and better, Adelaide is not the place to be trying to earn a living from art, even for someone who works all night and a portion of most day), I would be happy to try out going to large corporate conferences, or say a meeting of political leaders at the United Nations, as a 'war artist' of sorts. Just sitting in a spot and sketching the speakers, making side notes as I do (legal training), analysing their argument and then completing a small painting which promotes what they have said. It's like running a court case using images. I can lead the witness, or I cross examine. But I need a paid up instructing solicitor! By the end of it, I have a small exhibition at the venue. I could play sax at it! Tunes that go with an experience are always going around in my head. It would be a collection of those, depending on where I was, or audience requests. I think that could be really interesting, and because it is personal development, I would fund as much of it myself as I could. But until someone agrees that it's worth me doing something as bizarre as this sounds to most people, I have to stay here and paint visiting international performers, like Black Sabbath. I'm just finished a painting of their final show in Adelaide. I was there, on 17 April 2016. But because I can't get past the famous person doorway, they don't know that I've got three paintings of their show, which I would be happy to donate to them, if they let me play the solo in Iron Man with Tony Iome. Not in public and not without knowing how it sounds beforehand; I don't ask for that. I could Skype them and play it to them like that. It's just that one moment of courtesy that is consideration for the gift of the art. Old fashioned huh?
Press
I have ads in the Adelaide Review at the moment. I was photographed painting the Chief Justice last year. I have spoken about my art on ABC radio and Coast FM. I'm due to play saxophone on Coast Fm this Friday night. Under the guise of my pseudonym: The SaxOffender. People request rock tunes and challenge the Saxoffender to play the guitar solo. It successful, they pay to have another request and the money goes to funding the continuance of the radio station. If the Saxoffender's solo is below standard, the Saxoffender donates a painting to a worthy cause. I'm not making much money here, am I?
Influences
It was alcohol for a long time, but that stopped when I got this art drive happening. Lindy Powell QC is certainly my main legal influence. Lucien Freud, Velasquez, Egon Schiele, Andy Warhol and David Hockney I suppose are the art ones. With Brett Whitely, Horace Trenerry and my current mentors, David Hume and Daryl Austin the Australian ones. In jazz my influences are Charlie Parker, Dexter Gordon and Etta James. But ultimately my heart belongs to Jimmy Page. And Mel Brooks.
artist
Christine S.
5 days ago
artist
Daniele L.
5 days ago
artist
Tracey B.
2 days ago
artist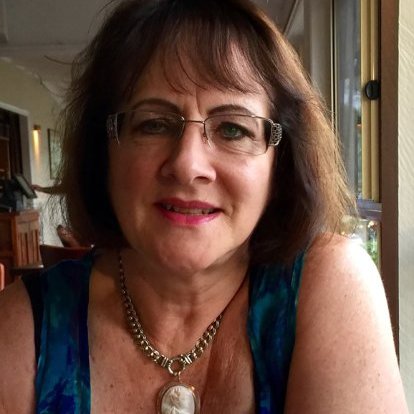 Gayle R.
7 days ago
collector
Andrea D.
3 days ago
artist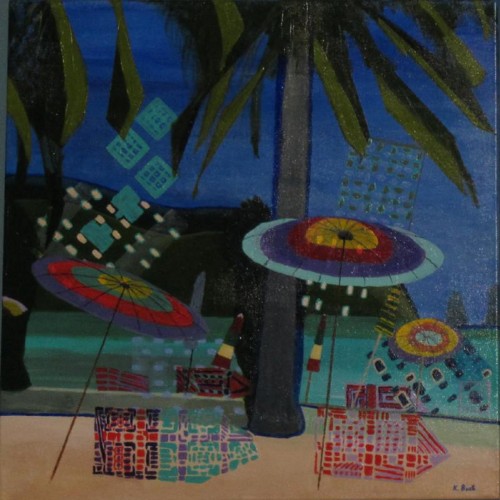 Kathy B.
6 days ago
artist
Tim G.
6 days ago
collector
Rebecca F.
3 days ago
artist
Margaret (.
2 days ago
artist
Natasha J.
3 days ago
artist
Julie S.
7 days ago
collector
Kath P.
12 hours ago
Previous
Previous