Artwork Description
TALIA KING 2017 - FREAK PARADE _____"The #freak #parade is on its way, the day is #scorching and everyone is covered in #sweat. It's led by the #monkey with a #strawberry #hut. Just behind limps the #old #lady with a #chicken on her #head. The chicken is not #afraid, it's standing still and #greets the #crowds with #Queen's #wave. The next strides the #boxer with his #three #hands #dressed with #pink #boxing #gloves. Above him hovers the #purple #bat. He is clad in a #gold #balaclava with pointy #horns. The bat #performs his usual #acrobatics with his #eyes #closed. At the very end is the big #boss, #resting #motionless as it's too #hot for him to move. His #puffy seat is #buoyed by the #mountain #goat and four #hairless #cats. The #music is #flamboyant with a pleasant #beat. This is was I saw in my #town today, how was your freak parade?.."
Medium
Acrylic paint with texture medium on 300g paper
Free Shipping
Free shipping Australia wide. Leaves artist's studio in 1-3 working days
Free returns
Complete buyer protection with guaranteed free returns with in 7 days of delivery. Read more
Ready to hang
This artwork is ready to hang.
Payment options
Commission an Artwork
Artwork Description
TALIA KING 2017 - FREAK PARADE _____"The #freak #parade is on its way, the day is #scorching and everyone is covered in #sweat. It's led by the #monkey with a #strawberry #hut. Just behind limps the #old #lady with a #chicken on her #head. The chicken is not #afraid, it's standing still and #greets the #crowds with #Queen's #wave. The next strides the #boxer with his #three #hands #dressed with #pink #boxing #gloves. Above him hovers the #purple #bat. He is clad in a #gold #balaclava with pointy #horns. The bat #performs his usual #acrobatics with his #eyes #closed. At the very end is the big #boss, #resting #motionless as it's too #hot for him to move. His #puffy seat is #buoyed by the #mountain #goat and four #hairless #cats. The #music is #flamboyant with a pleasant #beat. This is was I saw in my #town today, how was your freak parade?.."
Medium
Acrylic paint with texture medium on 300g paper
Free Shipping
Free shipping Australia wide. Leaves artist's studio in 1-3 working days
Free returns
Complete buyer protection with guaranteed free returns with in 7 days of delivery. Read more
Ready to hang
This artwork is ready to hang.
Payment options
Claire A.
Jennifer W.
Joanne B.
Wayne P.
Sharon K.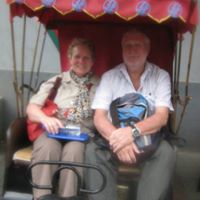 Annette
Jodie B
Lynette F.
Lynette F.
Jennifer M.
Tim T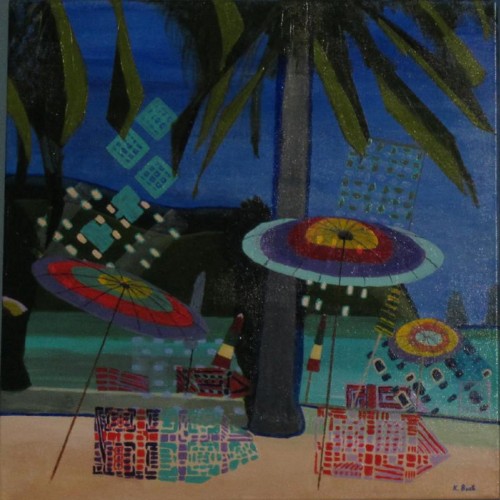 Kathy B.
Previous
Previous