About
Tony has been painting in oils and acrylics since beginning classes in 2006. Prior to that he was a practicing studio
potter and ceramic artist, beginning in 1976 and developing his studio up until 2000. Tony developed his practice
in the Blue Mountains from 1988 to 2000 where he produced artworks and practical ware and during this time he
worked with Peter Rushforth, one of Australia's foremost potters, at his studio in Blackheath NSW. He has
ceramic pieces in private collections in Australia, Great Britain and Canada.
Tony has lived his life both in the Inner West and in the Blue Mountains and grew up in the wild Colo region
where he developed a love of the rugged Australian country, and deserts of the inland, combined with a passion
for life in the vibrancy of the inner west. Tony lives and works in Newtown and has a studio space at Lennox
Street Studios. "Working in the vicinity of other artists is essential to my work. I draw from the energy of those
creative people and hopefully return that energy to the cosmos!"
Tony has spent his working life as a teacher and then as a psychologist, which he still practises, and paints part
time. From this long experience grew his love of painting and expressing his spiritual attachment to the land of
his life.
He is now living on the Mid North Coast of NSW.
"I try to not represent objects or things in my work. I like to leave finding meaning up to the observer. I call my
work abstract landscape – like floating above and around the landscape and interpreting the view from above. This emerges
from my attachment to our land, be it urban, rural or outback landscapes. Through this I hope to convey my
spiritual and emotional attachment to our landscape."
Education
B.A.Dip Ed and Post Grad Dips, Macquarie Uni, 1975-1979, 1985, 1994 - 1996.
Potter and Ceramicist, 1976- 2000.
2006 – 2007 Classes at Art On King Studios in Newtown with Gina Hayward.
2008 Meadowbank TAFE – Certificate IV Fine Arts – Painting, Life Drawing, Sculpture.
2009 - 2010 hART stART classes at Rozelle
Nov 2009 to present – studio at Lennox Street Artist Studios Newtown
Exhibitions
ARTIST C.V.
Tony Williams June 2016
EDUCATION AND TRAINING
2010 - Present Studio practice , Lennox Street Studios, Newtown
2009 - 2012 Life Drawing, Sandringham and Arthouse
2009 - 2010 HartStart Studio, Rozelle, abstract painting
2008 Certificate IV in Fine Arts, Meadowbank TAF E
2004 - 2007 Life Drawing, Art, Painting and Sculpture, Art on King, Newtown
1997 Post Graduate Diploma (Counselling), Macquarie University
1996 Post Graduate Diploma (Counselling), Charles Sturt University
1993 - 1999 Worked with Australian potter Peter Rushforth Studio, "Le Var", Blue Mountains
1985 Post Graduate Diploma (Special Education), University Of Sydney
1976 - 1979 B.A.Dip Ed. (Psychology and Education), Macquarie University
1975 - 2000 Pottery workshops and weekends including Janet Mansfield, Gulgong
1975 - 2000 Workshop and studio ceramics practice, Inner Sydney and Blue Mountains
SOLO EXHIBITIONS
2011 Off the Street BuzzzBar
2010 On the way between places Chrissie Cotter Gallery
GROUP EXHIBITIONS
2016 Living the Land, Solo Exbn, Chrissie Cotter Gallery, Camperdown
2016 5 Inner West Artists, Guage Gallery, Glebe Point Road
2015 Lennox Street Studios Annual Exhibition
2015 MOST Lennox Street Studios
2014 MOST Lennox Street Studios
2013 Sydney 8 – Australian Contemporary Landscape, Menier Gallery, London U.K.
2013 Lennox Street Studios Annual Exhibition
2013 MOST Lennox Street Studios
2012 Three Birds Flying Chrissie Cotter Gallery
2012 HartStart Studio Exhibition Watch House Gallery
2012 FRANS For Art Sake Sydney College of the Arts
2012 - 2010 Lennox Street Studio Art Fair Lennox Street Studios
2011 Un[der] Represented Artists Artsite Gallery
2011 Oxford Art Prize TAP Gallery
2011 HartStart Studio Exhibition Watch House Gallery
2011 Fringe Festival Lennox Street Studios
2010 40% Wool 60% Acrylic Hardware Gallery
2009 3BoyzArt, Hudson Gallery
2008 Welcome to our lounge room, Red Door Gallery
Press
www.LennoxStreetStudios.com.au/tonywilliams
www.tonywilliamsartist.com
Influences
I have been influenced by many factors - working at the Australia Council in the Whitlam years first exposed me to the visual arts world. I then went to university and did workshop courses. I then began my own studio pottery practice built up over many years from 1976 to 2000.
Growing up as a child and young man in the wild Colo region north west of Sydney gave me an appreciation of the wild ruggedness of the Australian Bush. I have travelled through Central Australia on painting trips, lived in the Blue Mountains for many years, and spent many times on the South Coast of NSW which is a spectacularly beautiful area.
IN later years I have built up a studio practice focusing on painting with acrylics and other materials on canvas.
artist
Max B.
4 days ago
artist
Terry M.
16 days ago
artist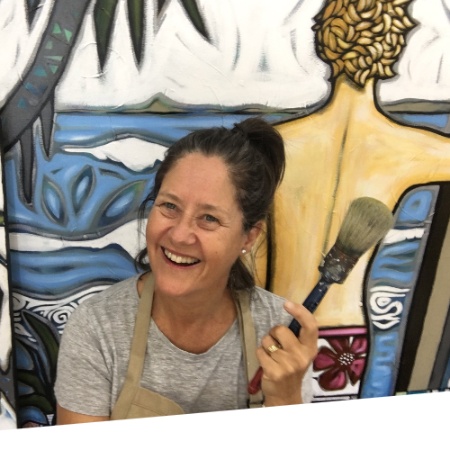 Sarah T.
3 days ago
collector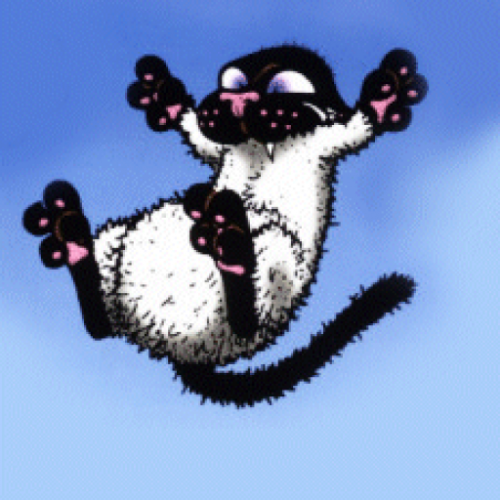 Nicole W.
16 days ago
artist
Jean C.
18 days ago
collector
Lisa D.
12 days ago
collector
Kelly B.
21 days ago
artist
sam p.
21 hours ago
artist

Jillian C.
3 days ago
artist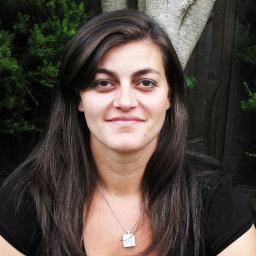 Anna P.
5 days ago
artist
emma w.
21 days ago
artist
Vicki R.
20 days ago
Previous
Previous