Bright still life for summer using bold shapes and colours
professional quality acrylic paint on gallery wrapped thick edge canvas. Varnished, sides painted, ready to hang unframed.
DESCRIPTION
Bright still life for summer using bold shapes and colours
TAGS
still life, greys, blues, yellows, oranges, lemon, pink, bowl of fruit, decorative, greens, pinks, coffee pot, apples, coffee cup, bowls, black, white, decorative, bright, colouful, patterns, window, landscape, red
artist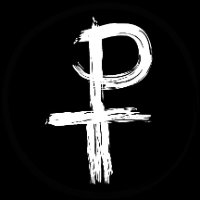 Peter T.
4 days ago
"Immediacy and direct reach."
artist
Michelle
6 days ago
"Its Brilliant, And a Spectacular way to view & network..."
artist
Laurie C.
4 days ago
"GREAT WEBSITE and ACCESSIBLE ART"
artist
Roddy K.
6 days ago
"The Bluethumb method for purchasing art is a modern solution that breaks down the perceived barriers between artists and collectors."
artist
Carol C.
2 days ago
"It's a very comprehensive site for both artists and buyers. It's very easy to navigate too."
collector
Joanne P.
2 days ago
"Fantastic range and have been very pleased with my purchases."
artist
Matt B.
1 day ago
"Awesome Access to Doorways to Artist and Viewers"
collector
Leah B.
1 day ago
"Access to artists I'd never otherwise find. "
artist
Sharon A.
4 days ago
"I have sold Paintings on your site and everything gets delivered. so happy about that, My friend will be join us soon. thank you "
artist
Paul S.
2 days ago
"Great play field !"
artist
Margaret (.
4 days ago
"Good opening to sell artwork, BT organises pick up and delovery to customer"
artist
G K.
5 days ago
"Great variaty of artwork, easy to use site and great emerging artists."
Previous
Previous
FREE SHIPPING & INSURANCE
Bluethumb takes care of everything from artist's studio to your door, so your precious artwork arrives quickly and safely. We'll notify you via email of the sale, and will include your tracking number once picked up by our couriers.
On average it takes 10 days for a painting to arrive. Once you input your post code, we'll give you a more accurate estimated delivery time for your artwork.
We also have 7 day free returns ... Happy collecting.
7 DAY FREE RETURNS
You have a full week (7 days) from the time you receive an artwork to decide if you would like to return it.
No questions, no hassles and Bluethumb will pay for the cost to return your purchase to the seller up to a maximum of $100.
Embed Artwork Image
Add this artwork to your site by copying the code below