About
Full portfolio delved into the world of fine arts and design throughout my entire life. Through study, as well as personal and social experimentation I have explored many mediums, techniques, schools of thought and practice under the grandiose umbrella of 'art'. My passion for art and creativity left school and the home at an early age, to find its place in the streets, after obsessive years with public art and graffiti, my work became recognised and I began to earn commission for large scale works and installations. My work then moved into the studio so it could evolve and I could explore avenues not possible on the streets. I have since performed live art, completed commissioned murals, and artwork in 8 different countries. Some of my clients and collaborators include:Sydney City Council, Waverley Council, Woolahra CouncilYagermiester, 
The Argyle (The Rocks, Sydney)

Subsonic Music Festival (Barrington Tops, Gloucester, NSW) Ravesis Hotel (Bondi Beach)
Ironlak (Los Angeles, California, USA)Casa De Olas, (San Juan Del Sur, Nicaragua)

Hobbitenango (El Hato, Guatemala)
Casa Elemento (Minca, Colombia)
Deepline Advertising (Darlinghurst, Sydney)
Gumtree Australia (The Rocks, Sydney)The motivations behind my art are constantly changing with my understanding of life and creativity. My love for the arts pervades my whole life, I have been so mesmerised by the world throughout the years that while painting stays as the staple in my creative diet, this insatiable fascination has lead me on a continual exploration through photography, music, design, psychology, philosophy, spirituality, life and love.
Top Categories
Education
Bachelor Of Design, UNSW Arts & Design, Sydney, Australia
Exhibitions
The Tate gallery, Glebe, Sydney (2011)
Mori Gallery, Darling Harbour, Sydney (2012)
Ambush Gallery ,Broadway, Sydney (2012)
Brand X, Broadway, Sydney (2013)
The Basement, Circular Quay, Sydney (2014)
Beach Road Hotel, Bondi Beach, Sydney (2014)
The Standard, Paddington, Sydney (2014)
Kinselas Hotel, Paddington, Sydney (2013)
Press
Published in The Daily Telegraph, BEAST Magazine, The Wentworth Courier, MTN Australia, Backyard Opera, InTheMix, Eat Drink Play, Resident Advisor, Bondi Beach Radio, Pulse Radio and more.
Royal Prince Alfred Hospital Muralogy competition 2015, Awarded 1 of 5 winners
Influences
Adventure, love, relationships, time, the mind, art, minimalism, eastern and western philosophy, dreams, the unknown, history, culture, science, beauty, nature, tragedy, the mundane and the insane.
collector
Kath P.
5 days ago
collector
Andrea D.
7 days ago
artist
Christine S.
9 days ago
collector
Rebecca F.
8 days ago
artist
Margaret (.
7 days ago
artist
Tracey B.
7 days ago
artist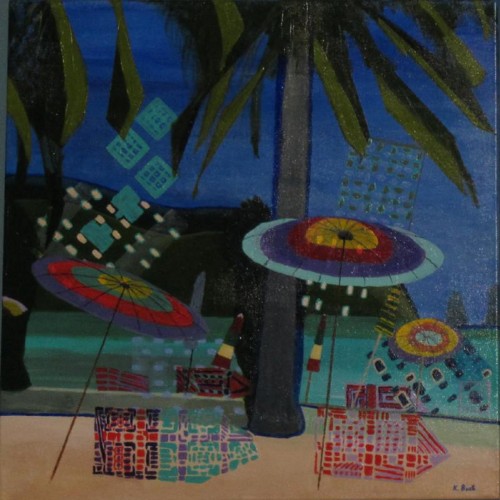 Kathy B.
11 days ago
artist
Natasha J.
8 days ago
artist
Tim G.
11 days ago
artist
Julie S.
11 days ago
artist
Stuart E.
10 hours ago
artist
Daniele L.
10 days ago
Previous
Previous