About
Barry Back was born in Brewarrina NSW in 1959. He was introduced to art from an early age painting his first landscape at fourteen. His paintings have been influenced by the "Heidelberg School of painting" Australian Impressionist masters such as Arthur Streeton, Tom Roberts and Elioth Gruner. Also more modern day painters such as Australian artists ; Robert Simpson and Kasey Sealy and American artists Scott L Christensen and Richard Schmid. Barry now resides on the Sunshine Coast Qld. Barry paints mainly from life known as En Plein Air outdoors in the fresh air. Barry also teaches workshops around Qld and NSW demonstrating his knowledge he has learnt outside. Barry has had several successful solo exhibitions and group shows and is represented in private collections in Australia and overseas including Japan, USA, New Zealand and Ireland.
Top Categories
Education
Brewarrina Central School. Trade School Dubbo Tech College. Mainly self taught artist.
Exhibitions
Numerous solo shows and group shows. Steven Street Gallery. Yandina Qld
Press
ABC Landline / Brushstrokes. Landline Anzac Painters. Youtube.com Australian Artist magazine and Outback magazine
Influences
I love painting outside in the great outdoors. My favourite time is early morning and late afternoon when the shadows are at their best. I look for colour and great compositional ideas to give my paintings the wow factor. Also love painting the ocean with all its different moods and colours. I paint mainly with brushes and palette knives to get great textures and mood. I hope my paintings touch you in the same way they touched me when i painted them.
91cm (W) x 91cm (H)
Oil Paint
76cm (W) x 76cm (H)
Oil Paint
50cm (W) x 60cm (H)
Oil Paint
artist
Stuart E.
22 hours ago
artist
Julie S.
12 days ago
artist
Tim G.
11 days ago
collector
Andrea D.
8 days ago
artist
Natasha J.
8 days ago
collector
Rebecca F.
9 days ago
artist
Christine S.
10 days ago
collector
Kath P.
6 days ago
artist
Margaret (.
7 days ago
artist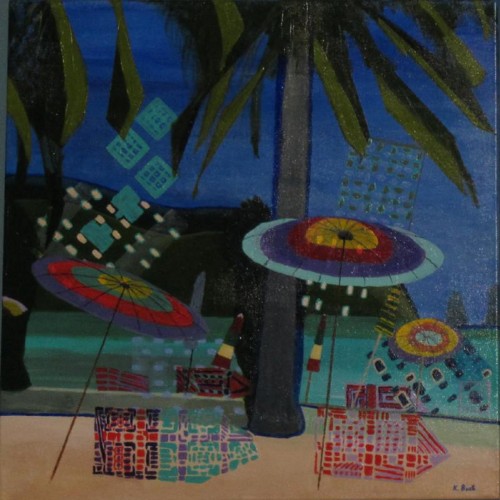 Kathy B.
11 days ago
artist
Tracey B.
8 days ago
artist
Daniele L.
10 days ago
Previous
Previous