CELEBRATING AUSTRALIAN PORTRAIT PAINTING
The Archibald Prize has a rich history as one of Australia's most prominent and coveted art prizes.

Awarded annually since 1921, the Archibald Prize celebrates portraiture through the artistic flair of its entrants and their subject matter, most often distinguished Australians from the fields of arts, letters, science or politics.

Finalists are exhibited at the Art Gallery of NSW, home also to the prestigious Sulman Prize, Wynne Prize and the Dobell Drawing Prize.
BLUETHUMB ARCHIBALD PRIZE FINALISTS
Loribelle Spirovski
44614 VIEWS | 226 FOLLOWERS
Archibald Prize Finalist 2017 / 2018 / 2019
Born in 1990 to a Filipino mother and Yugoslav father, artistic creation has always been my escape and fortitude against the personal challenges I experienced as a migrant, adapting to life in Australia – a vast land drenched in colour, and the murmurings of something primordial.
Kim Leutwyler
65512 VIEWS | 318 FOLLOWERS
Archibald Prize Finalist 2015 / 2017 / 2019
Born in America, Sydney-based Kim Leutwyler migrated to Australia in 2012. She works in a variety of media including painting, installation, ceramics, printmedia and drawing. Leutwyler holds concurrent bachelor degrees in Studio and Art History from Arizona State University, and additionally graduated from the School of the Art Institute of Chicago with a Painting and Drawing degree.
Bridgette McNab
5646 VIEWS | 36 FOLLOWERS
Archibald Prize Finalist 2014 / 2019
Bridgette McNab is a graphic still life and portrait painter, employing a mise-en-scene approach to painting. McNab's work unpacks the enduring dialogue between painting and cinema that resounds with the language of illusion. Created using a lexicon of appropriationist techniques, McNab forges fictional realities that combine art historical tradition with contemporary popular culture.
Kate Gradwell
18743 VIEWS | 65 FOLLOWERS
Archibald Prize Finalist 2019
UK born with a PhD in Chemistry, art is a second career for Kate Gradewell after working at the CSIRO. Painting across a range of styles and media, her work encompasses landscape, portraiture and figurative work, and is held in private collections around the world.
Kendal Gear
3667 VIEWS | 44 FOLLOWERS
Archibald Prize Finalist 2019
Kendal Gear paints from her studio in the Perth hills. Her work explores themes of identity and state of mind, often through portraiture, interiors and other everyday subject matter based around the home. She is drawn to motifs with an obstructed or uncertain point of view, such as reflections, views through passages, and low-light scenes.
Amani Haydar
8474 VIEWS | 55 FOLLOWERS
Archibald Prize Finalist 2018
Amani Haydar is an artist, lawyer, mum and advocate who uses painting and mixed media. Her self-portrait, 'Insert Headline Here' was a finalist in the 2018 Archibald Prize, and her writing and illustrations have been featured on SBS Life and ABC News Online.
Julius Killerby
4686 VIEWS | 30 FOLLOWERS
Archibald Prize Finalist 2017
Julius Killerby is a Melbourne based artist, working predominantly with photography and paint. He generally depicts figures on deserted islands, juxtaposing photography and paint to convey a psychological intensity in his subjects, prompted by their isolation.
Nicolee Payne
696 VIEWS | 1 FOLLOWERS
Archibald Prize Finalist 2014
Nicolee Payne began her career drawing licenced characters for a leading toy manufacturer, and designing style guides for the ABC Children's Television Department. Her passion lies with animal portraits, though her work took a new direction in 2014 when she was selected as a 2014 Archibald finalist with her portrait of Rugby League legend Fui Fui Moi Moi.
Mertim Gokalp
6961 VIEWS | 73 FOLLOWERS
Archibald Prize Finalist 2013
Mertim Gokalp came to Australia in 2009. Within a few year after his migration, he has been selected as a finalist in all the top portrait exhibitions here: the Archibald Prize; the Doug Moran Portrait Prize; and the Black Swan Art Prize. These accomplishments in short time allowed him to receive a distinguished talent visa by the Australian Government for him to live and work in Australia. He recently became an Australian citizen.
collector
Janyce F.
19 days ago
artist
Cameron F.
27 days ago
artist
Jennifer M.
12 days ago
collector
James G.
21 days ago
artist
Hayley K.
21 days ago
artist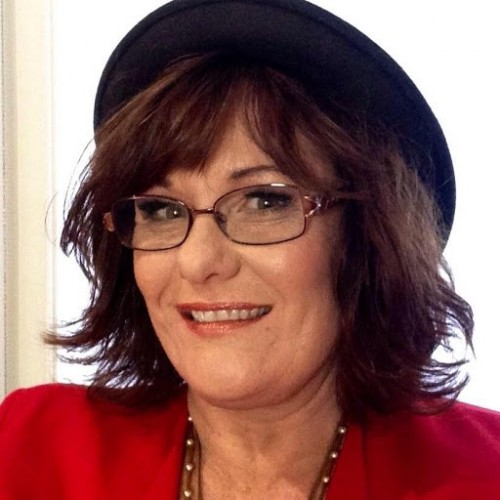 Lisa J.
21 days ago
collector
Edward H.
24 days ago
collector
sarah c.
14 days ago
artist
Lorna G.
24 days ago
artist
Manager T.
13 days ago
collector
SOPHIE P.
23 days ago
artist
Pip P.
13 days ago
Previous
Previous