About
I was born in Sydney, Australia. I have lived in Sydney all my life and have travelled all over the world in the past 10 years. I love to discover new places and meet new people. My life ethic is to be kind and respectful to all those around me and if one impacts me positively then I should reciprocate threefold.As a child I loved to draw and I went to great lengths to illustrate my high school assignments. In parallel to a career as an Engineer and Packaging Development Manager, my artistic desire brewed.In 1987, I enrolled in life drawing classes at Paddington art school. This helped me to realise the beauty that is all around us, and that when one draws the human figure, one realises that all humans are beautiful on the outside, no matter what age, race, sex or shape. I came to understand that life drawing is an essential part of training to see and training to be a serious artist. From this drawing background spawned my interest in developing my artistic capability. Over the years I have undertaken many art courses and workshops. I have attended art school workshops and courses in Rome, Florence, Perugia, Cinque Terra Italy, Modica Sicily, Prague, New York, Bathurst and Sydney. My art making is always a step into a relaxing realm where I am conscious of my soul and it is always a continual journey of discovery. I love to delve into the genres of the portrait, the human figure, animals, still life and urban landscape. I work with diverse mediums and substrates.Each year, I participate in advanced Italian conversation courses at Sydney University CCE. I love to walk through the grounds each week remembering the great times studying engineering there many years ago and also being continually inspired by the wonderful buildings and grounds. Last year I completed an art history-art appreciation diploma and this has enveloped me with a need for my art to push beyond the quest for accurate image representation and towards a deeper narrative expressed via more abstract and representational images.
Top Categories
Education
1987-1989 Paddington Art School Life Drawing and Anatomy courses with Stephen Wesley Gorton
1988 Julian Aston Art School The Rocks portrait cast drawing and life drawing course
1989 East Sydney Technical college (now Sydney Art School) oil painting costumed model
1989 North Sydney Art Society oil painting course (portrait and still life)
1990 Willoughby Art School Sculpture-clay-plaster mould-concrete Portrait from life model
2006-2010 Willoughby Art School Acrylic and mixed media with Sara Aylward
2007 Painting/Drawing Procida Bay of Naples Italy with Artincontro travel group
2008 Academia Del Giglio Florence portrait and still life workshop with Maurizio Bentivegna
2009 Painting trip to Morocco with Tom Coates Urban landscape and figures
2009 Art break Prague week studio painting and animation with local artists
2009 Life Drawing and portraiture Perugia Italy L'Atelier Porte Aperte with Miguel Lombroui
2009 Spring Street Studio New York Life Drawing with Minerva Durham

2010 Watercolour painting trip with David Taylor Cinque terra and Lucca Italy
2010 Portrait workshop with Andrea Smith Rome. Sight size method and oil painting
2010 Urban landscape oil painting workshop in Rome with Andrea Smith
2009-2011 Life Drawing with Pina Bartolo North Sydney community College.
2010 pinup drawing workshops with Sarina Del Fuego and Barry Dean
2010, 2011 Weekend Portrait Workshop Sydney Art School with Nafisa Naomi
2011 Portrait workshop Art Scene Bathurst with Lyn Diefenbach ( Daniel Green Method)
2011 Portrait painting workshop Rome with Andrea Smith
2012 Life drawing with Pina Bartolo
2012 Portrait Oil Painting Workshop with Marvin Mattelson New York School of Visual Arts
2012 Spring Street Studio New York with Minerva Durham

2013-2015 Life drawing with Pina Bartolo

2015 Diploma of Art appreciation-Art Histry. The Art Institute
Exhibitions
Colour and Light -Joint exhibition Martha's cafe 2013.
Interactions-Landscape and It's people-joint exhibition. Bondi Pavilion art Gallery March 2014
Semi-Finalist Doug Moran National Portrait Prize 2015
Influences
Attending are workshops and painting in Rome and New York have been great influences in my artwork development., however I consider the greatest influence painting under the tuition of Sarah Aylward who teaches at Willoughby Art School. Sarah was able to break down the way i draw and paint and reconstructed an approach in my soul which entails naming colours, mixing the colour, identifying the big shapes and then layering with each layer increasing in resolution and contrast. Sarah unleashed an artistic freedom within me whereby I let myself go at velocity so that my creative brain is always a phase ahead of the analytical side of my brain.
As I am an Engineer and an artist and a creative soul with Italian heritage who loves to continually learn and make things, I am greatly influenced by Leonardo da Vinci. Apart from Leonardo my favourite artists are Picasso, Cezane, Monet, Van Gogh and Gauguin.
91.5cm (W) x 91.5cm (H)
Acrylic Paint
152cm (W) x 91cm (H)
Oil Paint
collector
Rebecca F.
6 days ago
artist
Margaret (.
5 days ago
artist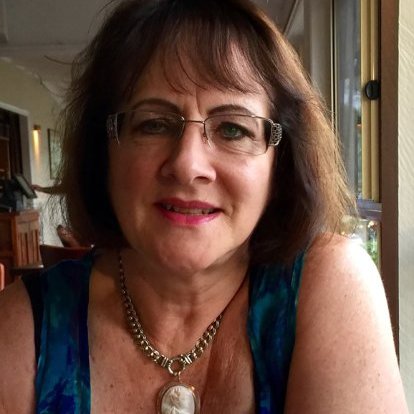 Gayle R.
10 days ago
artist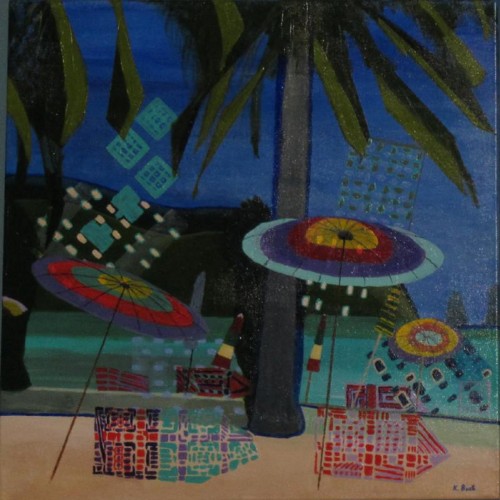 Kathy B.
9 days ago
artist
Tracey B.
5 days ago
artist
Natasha J.
5 days ago
artist
Tim G.
9 days ago
artist
Daniele L.
7 days ago
collector
Kath P.
3 days ago
collector
Andrea D.
5 days ago
artist
Christine S.
7 days ago
artist
Julie S.
9 days ago
Previous
Previous