About
My art practice centres on my experiences and responses to nature. Raised on farms in regional South Australia, I enjoyed the everyday sense of space and close connection to animals and plants that my childhood afforded. My beliefs around the interconnectedness of all living things supported by dynamic and unstoppable environmental processes informs much of my subject matter.Increasingly, I have become more formal and abstract in my focus on landscape, searching for the purity of only the most meaningful and essential motifs: the sun, the moon (sometimes ambiguously placed together), and the rolling, interlocking shapes of hills. From these elements, transformation occurs as animal and plant shapes emerge, signifying the connection between all living things.Painting and drawing becomes a meditative and transformative space to engage with memories and experiences of places I have been. These works speak of a half remembered and elusive sense of "place" (physical, emotional and spiritual) and become metaphors for the public and the private worlds we inhabit.Colour, line and shape are very important elements in my artworks, each having their own sense of physicality and emotional response which I intuitively weigh up as the artwork processes. My work is open to interpretation with each person bringing their own contextual response. I like to work across a variety of drawing and painting materials to explore ideas and this is reflected in the variety of artworks I present here on Bluethumb. I hold a Bachelor of Visual Arts (1st class Honours) and a Master of Teaching.A practising artist for over 20 years and a 2017 Kennedy Art Prize Finalist, my work has been exhibited frequently in group and solo shows, and has consistently been collected .
Education
Bachelor of Visual Arts (Hons), UniSA, 2010
Master of Teaching (MSS), Flinders Uni, 2015
Exhibitions
2017 Kennedy Art Prize Finalist
Selected Exhibitions:
2017/18 Summer works, Milan Rouge Gallery, Stirling, SA
2017 Stirling Arts Festival, Stirling, SA
2017 Kennedy Art Prize, Adelaide, SA
2017 Loreto Spring Art Show, Marryatville, SA
2017 Saint Ignatius Art Show, Norwood, SA
2017 Tracing the Line (with Maggie Moy), Victoria Park Chiropractic Clinic, Rose Park, SA
2017 Kensi Kollection, The Kensi Hotel, Kensington, SA
2017 Unity, Arkaba Hotel, SA
2017 Worth Gallery (Women In Interiors series), Kent Town, SA
2016 Loreto Spring Art Show, Loreto College, Marryatville, SA
2016 bluethumb SALA, Finders Keepers Market, Adelaide Showgrounds & SALA in the Garden, Unley, SA
2016, SALA 'Incidental Travellers', Milan Rouge, Stirling, SA
2016, This Fine Day Cafe/Gallery, Mitcham, SA
2015, VAESA Members Show, Mitcham Village Gallery, Mitcham, SA
2011, SALA 'The Butterfly Effect', Dragonfly Bar, Adelaide, SA
2011, 'Sight/Site Unseen', Murray Bridge Regional Gallery, Murray Bridge, SA
2010, 'Sticks Stones Broken Bones', SASA Gallery, UniSA, City West Campus, SA
2009, SALA 'Faces in the Crowd', Seppeltsfield Winery, Seppeltsfield, SA
2009, 'Recent Paintings', The Space Between, Adelaide, SA
2008, SALA, 'Recent Paintings', Small Indulgences, Hyde Park, SA
2005, YHA Commission (mural), Adelaide, SA
2004, 'The Last Picture Show', UniSA, Underdale, SA
2004, 'POP: Paint on Paper', UniSA, Underdale, SA
Influences
Modernism
Surface Design 1940s-70s
Sidney Ball
John Olsen
Elisabeth Cummings
Henri Matisse
Yayoi Kusama
Stephen Ormandy
collector
Rebecca
2 days ago
artist
Max B.
9 days ago
artist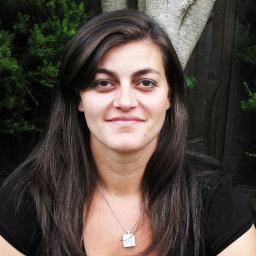 Anna P.
10 days ago
artist
Terry M.
21 days ago
collector
Lisa D.
17 days ago
artist
sam p.
6 days ago
artist
Jennifer P.
5 days ago
artist

Jillian C.
8 days ago
artist
Petra V.
5 days ago
collector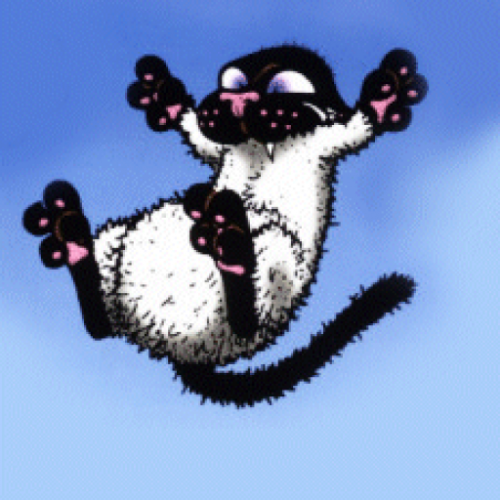 Nicole W.
21 days ago
artist
Jean C.
23 days ago
artist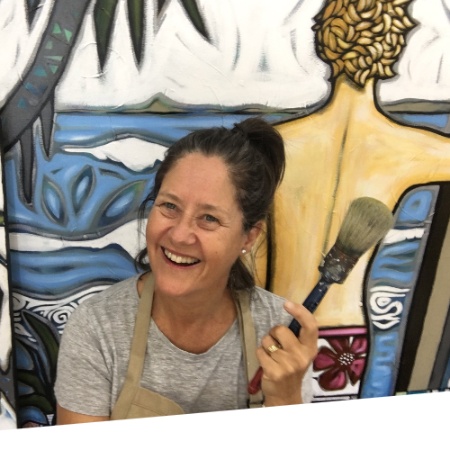 Sarah T.
8 days ago
Previous
Previous