About
Born in the UK. and emigrated to Australia in 1978 with my family. Lived in Adelaide and Sydney before moving to Melbourne, Victoria. Worked for dress designers, exhibited with groups in South Australia.
Top Categories
Education
Attended teachers college in Leicester England specialising in art with distinction and after teaching for ten years enrolled in a City and Guilds course in embroidery and textiles in Birmingham ending with distinction in the advanced certificate. After coming to Australia in 1978 and working for a prominent dress designer in Adelaide and concentrating on fashion I began to work with wall hangings and framed pieces in acrylics and textiles.
Exhibitions
Exhibited in the states of South Australia, NSW and Victoria solo and with groups. In Victoria exhibited as a member of the Peninsula Arts Society, Hurrah! Textile group, Peninsula artists trail, Embroiderers Guilds, Contemporary artshow, Flinders artshow, Manyung gallery, Walker Street Gallery Dandenong and Aspects gallery Blairgowrie. Lecture tour of S. Africa. Work held in collections in England, Australia, France and South Africa. Have regularly taught freehand machine embroidery, acrylic painting, textile colouring and embellishing.
Press
Articles in British 'Embroidery' magazine, Australian Machine embroidery, Artists' Palette. Published two books 'Australian creative machine embroidery' and 'Themes in creative Australian machine embroidery' and featured on video. A member of the Mornington Peninsula Arts Society, and a registered teacher at the Victorian Embroiderers Guild. Currently upgrading my website and writing a third book.
Influences
While in the UK. my work was rather subdued but the Australian light and colour has influenced me enormously. Four wheel driving and camping in the Outback, snorkelling on the Great Barrier Reef left me in awe and I have specialised in exploring underwater the piers in Port Phillip Bay and the weedy and sea dragons there. I love working with transfer dyes and water soluble fabrics and my latest works explore these techniques.
artist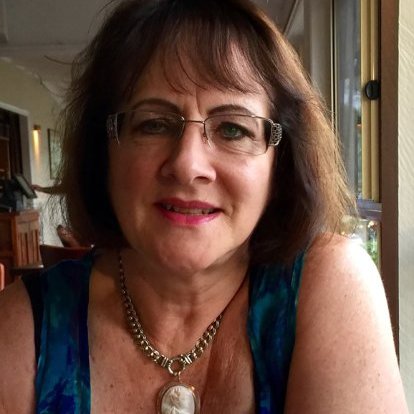 Gayle R.
4 days ago
artist
Daniele L.
2 days ago
artist
Pete G.
8 days ago
artist
laure r.
6 days ago
artist
Tim G.
3 days ago
artist
Julie S.
4 days ago
artist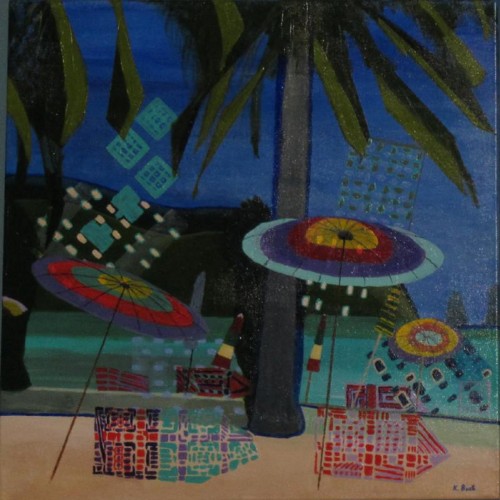 Kathy B.
3 days ago
artist
karin h.
9 days ago
artist
Christine S.
1 day ago
artist
HSIN L.
5 days ago
artist
Lucinda L.
5 days ago
collector
Rebecca F.
14 hours ago
Previous
Previous