About
Creator of a unique collage concept: 'Fabric Layerism' which mostly eliminates the use of paint, using multi layered fabrics with PVA glue and some drawing media, but arrives at a new type of 'Painting'..And much figure/life drawing in mixed media is an essential part of this concept, in combination with it and on it's own terms .. see my current website www.markewenson-artist.com for full info/images etcBio: Born 1964 ,Melbourne ,with a family background in both music and visual art,I recieved training in both from an early age.By my teens I was proficient in drawing,piano,guitar and percussion.At 18 I began a fine art degree in painting at Prahran technical college(1983),but became involved in the Melbourne underground music scene,specializing in drums with several bands,later with bass,keyboards,guitar,vocals,and soundscape composition. Returning to visual art full time from 1991 onwards,I lived and worked in Gippsland Victoria during the 1990's,concentrating on painting,with the inspiration of that natural envioronment.In this time I also completed some music recording projects begun in the '80's. Living and working in Melbourne from 2002, I have mainly focused on developing the 'fabric layerism'....With my main ongoing subject and inspiration being the figure/female form and it's interaction within interiors and nature,life drawing has become integral with this with a similar multi layered mixed mediums approach. In 2015 I had a multi media exhibition in Melbourne,releasing both a retrospective CD of my visual art,' The art of Mark Ewenson 1981-2014' and a CD of my sound compositions from 1986-1999; '14 Soundscapes;Mark Ewenson'....While the Soundscapes CD played,a digital slide projector played the art disc on one wall,while on the other wall was a display of several fabric layerism pictures from recent years...
Education
Trained in both music(classical and modern) and visual art,(art and design Huntingdale technical college 1981-82,Prahran technical college;painting 1983)
see www.markewenson-artist.com
Exhibitions
15 solo exhibitions and many group shows since 1991,including finalist in Herald-Sun art prize 1995, Hotel Sofitel Melbourne,1998,Darebin arts centre Melbourne 1996/97,Exhibition buildings Melbourne 2004,Jackman gallery St.Kilda 1998-2001,Chapel off Chapel Prahran 2001,Gallery 112 St.Kilda 2006-2008,Breslin Gallery Carnegie 2013-2015,Contemporary artists Australia ,South Yarra,1994-98,Fitzroy Gallery Melbourne1999/2011..Mark has sold over 300 works since the late 1980's which are in many private/public collections in Australia and abroad.
see more at www.markewenson-artist.com
Press
see bibliography;www.markewenson-artist.com
Including;
Herald-Sun(Melbourne),Port Phillip Leader(Melbourne),Sentinel Times (Gippsland),The Art And The Curious(online arts blog)
Influences
I love visual art and music of depth and beauty,from ancient to classical to modern and contemporary in both fields..I love both representational and abstract 2D art.
I'm passionate about the evolution of mixed media/collage in painting and drawing,and this has become the main focus of my practice...hence over the last decade I've become less concerned with trying to be decorative or fashionable with my work,preferring to concentrate on pushing the boundaries of my vision but still within an aesthetic that pleases my own living space...
From the perspective of discussion and writing about my work,I mostly prefer to emphasize the inspirational,aesthetic and theoretical aspects,and allow the content of the image to 'speak for itself' so the viewer may interpret and derive their own meaning and narrative from the work...
artist
Mellissa R.
3 days ago
artist
Irina R.
2 days ago
collector
Philippa B.
3 days ago
collector
Carolyn R.
7 days ago
artist
Carolyn D.
11 days ago
collector
Lorraine C.
7 days ago
artist
Laurie C.
9 days ago
artist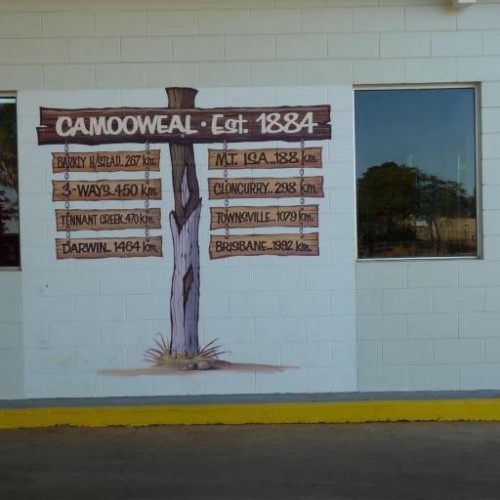 Virginia M.
5 days ago
artist
Katherine A.
13 days ago
collector
Tina K.
13 days ago
artist
Karen F.
2 days ago
artist
Pip P.
9 days ago
Previous
Previous