About
AE Sastrias (known as Ana Elena Sastrias)
Born Mexico City' Mexico' 1962
Lives and works in Sydney' Australia
"To be and project' what one wants to become' may be the most difficult and brave task the human being undertakes in oneself life".
Ana Sastrias studied Computing Engineering in Mexico City at the UNAM. Since child' she had Art and Painting private tuitions in various techniques including oil' watercolour' pastels' life drawing. Her current interest are in botanical illustration.
Top Categories
Education
St George Fine Arts School TAFE Certificate IV in Arts Administration
Nepean Community College (2013) How to make business doing Online Writing
Nepean Community College(2012 – 2013) Creative Writing
Nirimba TAFE (2011) Pilot Course of Community Services
Carers NSW (2009) Certificate of Training and Assessment Course
(preview Units)
SEEK Learning (2007) Macromedia Suite Certification
CD Course from M-Powered Services MYOB (Basics)
Nepean Western TAFE
(Kingswood campus) (2006) Cert II Graphics and Arts (Desktop Publishing)
National Art School (2006) Are you ready? How to approach a gallery
School of Colour and Design (2005): Business for Artists
Community College (2004): Graphics Design
Community College (2003): Academic Writing
Community College (2002): Children's Book Illustration
Community College ( 2001): Life Drawing
Community College (2000): Picture Framing
Exhibitions
TAP Gallery (2 Oct 2013 – 6 Oct 2013) "KNOWN & UNKNOWN"
Lila Group Exhibition at Mori Gallery ( 8 Nov 2009) "Walking Together"
Braemer Gallery (16 may 2008 – 1 June 2008) "G26 Mountains and Seas"
TAP Gallery ( 21 June 2007 – August 2007): Group Exhibition TAP Gallery 18th Anniversary
WizardZone ( 6 May 2007 – 1 July 2007): Solo Exhibition – "Unleashed"
Art Moment Gallery (Dec 2006)' Australia: Collective Exhibition – "Summer Moments"
Nepean Art Society Art Show (December 2006)' Australia
Blaxland Blue Mountains Artists ( Nov 2006)' Australia:
Collective Exhibition – "Illustrators Show"
ArtMoment Open Market ( Nov 2006)' Australia
Public Art – Board for the "Dreamscape" Newtown Festival ( Nov 2006)
ArtMoment Gallery (Nov 2006)' Australia: Collective Exhibition – "Nature's Moments"
Blaxland Blue Mountains Artists (Oct 2006)' Australia: Collective Exhibition – "Red Show"
TAP Gallery (2002)' Australia: "Amnesty International" People's choice' Collective Exhibition
Press
www.facebook.com/ae.sastrias
www.thewordshop.info/poems/Ana Sastrias
www.thewordshop.info/
Linked In "Ana Sastrias"
NSW Local Carer Award 2010 for Penrith (2010) Penrith Press Newspaper
Penrith Local Artists Network (9 Apr' 2008) Mt Druitt St Marys Standard Newspaper
Google anything with "Ana Sastrias" or "AE Sastrias". Various links
Influences
In painting: Impressionists' especially Degas. Spanish Masters: Velazquez' Goya' Ribera' Muriyo. Italian Rennasaince Masters: Rafael' Leonardo Da Vinci' Tiziano' Tintoreto' Bellini' Andrea del Sarto' Fra Angelico among others.
Dutch and Flemish Master painters.
Sculpture :Bernini' Michael Angelo' Degas'
Photography: Mexican and American photographers from 1930 - 1950s. Australian photographers like Dupain and other Sydney Modern photographers from 1930 onwards.
artist
Melinda P.
2 days ago
artist
Susan C.
11 days ago
artist
Sarah S.
2 days ago
artist
Robyn G.
1 day ago
artist
Kerry j.
1 day ago
artist
Julius K.
9 days ago
artist
sandy h.
9 days ago
artist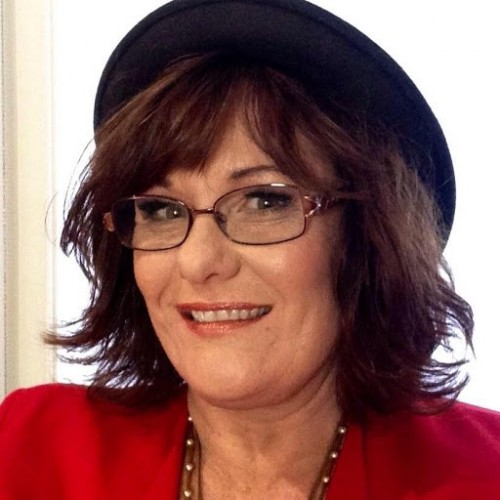 Lisa J.
11 hours ago
artist
Chrissie C.
6 days ago
artist
Colleen S.
7 days ago
collector
Felicity
4 days ago
collector
Ingrid S.
5 days ago
Previous
Previous