About
I am largely a self taught artist having a background in fashion design and
interior decorating . Working with colour and textiles and design all my
life , it was a natural progression to art .
I have been painting seriously for 14 yrs my work is in many homes and commercial
businesses throughout Australia .
I am an experimental artist drawing inspiration from everything around me . painting
with all mediums favouring acrylic and ink which suits my abstract style

At the moment my passion is fluid poring and manipulation of paint and
mediums , it takes me on a journey not knowing where i will end up .
These paintings develop over a period of time and it is exciting to watch
them change creating designs and colours on there own

Every time I start a piece I learn something new either by experimenting or
accident , in art there are no mistakes, just creative experimentation.
I LOVE IT
www.bernadettemcgill.com
Education
Educated in England , emigrated to Australia in 1993
Exhibitions
2005 Victoria Park Centre for the Arts
2006 Kidago Art Gallery
2006Victoria Park Centre for the Arts
2007 City of Victoria Park Art Awards
2008 Manjar Art Awards Mandurah
2009 Lifestyle Furniture
2010 Art Shed for Starlight Foundation
2011 Victoria Park Centre for The Arts
2012 Art In The Park Fremantle
2013Art In The Park Mullaloo
2014 Gadfly Gallery Dalkeith
2015 MovingArt Gallery East Fremantle
Press
Freo Streetwise
Fremantle Herald
122cm (W) x 91cm (H)
Mixed Media
150.5cm (W) x 80cm (H)
Mixed Media
artist
HSIN L.
about 2 months
collector
Anna A.
about 1 month
artist
Debra B.
about 1 month
artist
Patricia G.
about 1 month
artist
Marnie
about 1 month
artist
Pamela B.
27 days ago
artist
Donna W.
about 1 month
artist
Susannah P.
29 days ago
artist
Julz R.
27 days ago
artist
Pauline J.
about 1 month
collector
Morgan L.
27 days ago
artist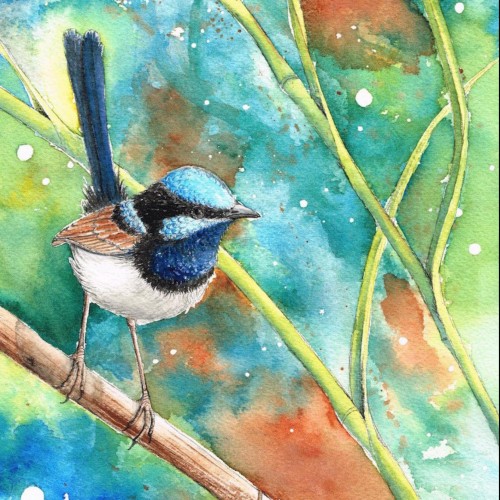 Rebecca P.
about 1 month
Previous
Previous