About
I discovered my art heart at the age of 4, without the luxury of anyone to guide me art has been a love I never gave up, and because of my experience with  mental illness and being self taught I agreed when it was suggested to be known as an outsider artist, I guess I did always feel a bit of an outsider, although not so much now.
My work hasn't exactly fitted with whats expected in the genre it is individual but I think of it being eclectic because just about everything has been done before, although I have original works. My best have always come through inspiration with a touch of magic behind them for which I thank God.
Encouraged by my husband  I gained a Bachelor of arts degree later followed by an Honors year in 2008.  My work is a mixture of abstracts which I love creating for creating sake. I love gestural painting but generally tend to tighten up and somehow paint from my subconscious, sometimes about my faith and life . I also now paint landscapes because  of my beautiful surroundings  and portraits which I think were better when I was younger but people say I capture something about my subject.
For the past 5 yrs I have been able to paint full time, winning 6  consecutive awards in the Pyrenees and Wimmerra Regions of Victoria Australia. My work has traveled far and wide to personal collections. I am pretty well known by Mr Google, thanks to my husband and you can find out quite a lot about me through him. As my website crashed while we were updating I have a new one all sales pointing to Bluethumb. I attended as 1 of 5 live artists, painting in the gardens at Eurumbeen Country Homestead Beaufort Victoria on the 10th and 11th November, it was a very good experience with the painting being bought by the owner. He said he loved watching how it developed and grew from nothing. At the moment I am in a traveling exhibition through regional Victoria, a juried pop up exhibition called small works from a big place. And I will be taking some workss down from Bluethumb to show them in a community gallery in Beaufort. I will be painting smaller canvas in future as I need to be viable and I want to please .
Top Categories
Education
Bachelor of Fine Arts 1996Honors University of Ballarat 2008
Social media
dawnlimvisualarts.com.au
https://www.facebook.com/gs6228
https://www.instagram.com/dllim_art/
https://twitter.com/dawnllim
https://www.linkedin.com/in/dawn-lorraine-lim-00b81576/
https://www.facebook.com/D.D.L.Lim/
Exhibitions
Awards 1st Abstract Beaufort art and sales exhibition 2018.
Acrylic 2017 Pyrenees Unearthed
Abstract 2016 Oz artfinder Avoca
2016 Aquisitive Donald 2014 first abstract, & best in show
Donald 2013 first prize Abstract
Commonwealth scholarship 2008
Solo Exhibitions
Gallery 127 Avoca 2017
Rainbow Gallery 2014 -2016
2012-15 100th Gallery' Melbourne
2011' 2013 Mad Gallery' Lancefield
2010 Arthur Gallery' Ballarat
Gallery on Sturt' BallaratRADMAC' Ballarat
2009 Arthur Gallery' BallaratThe Studio'
Saatchi, The Other Art Fair, Melbourne 2018
Melbourne Art Show 2009,
Resident artist gallery 127 Avoca
Collections:
UK, Canada, America, Italy, Malaysia
Press
Various articles Google. Lands borough news - Dawn is a respected artist whose richly textured and coloured abstract paintings spring from the philosophy of automatism first formulated by Andre Breton, the Dada writer who later founded the Surrealist movement in New York. She strives to allow the impulses of the unconscious to guide her hand allowing her subliminal feelings to be expressed.
Influences
Andre Bretons manifesto has been my main inspiration but I like gestural works
Ellen Rolli, Rothko De kooning, Kline, , Tony Tucson, Joan Michelle.
collector
Andrea D.
4 days ago
artist
Julie S.
8 days ago
artist
Natasha J.
4 days ago
collector
Rebecca F.
5 days ago
artist
Tracey B.
4 days ago
artist
Daniele L.
6 days ago
artist
Tim G.
7 days ago
collector
Kath P.
2 days ago
artist
Margaret (.
3 days ago
artist
Christine S.
6 days ago
artist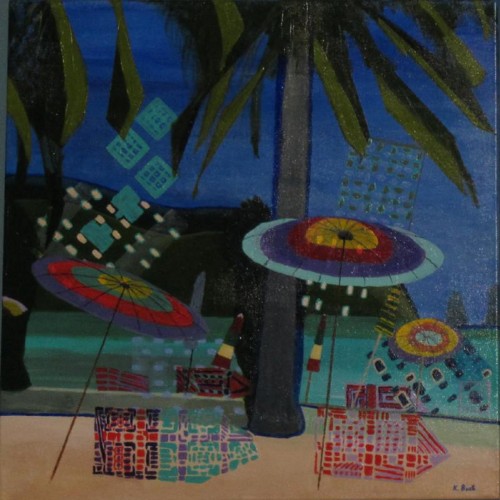 Kathy B.
7 days ago
artist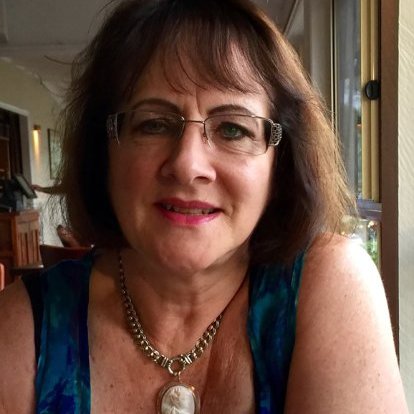 Gayle R.
8 days ago
Previous
Previous