About
Eddie Botha's work is both personal and indifferent, sentimental and light as he examines human interactions deeply. Born in South Africa, Eddie is a well-travelled multiculturalist, dreamer, comedian, nature lover and activist whose search for cultural identity and sincere relationships is expressed through his highly detailed drawings and paintings of people and society. Using pen, paint, newspaper and collage, Eddie depicts intricate, intimate scenes filled with a cacophony of characters who colour the everyday streets. Nothing in Eddie's works is by chance. Combining a love of street art with the sensitivity of penmanship, a series of conversations about human nature, people, technology, media, politics and sexuality unfold before us using a complex language of colour, symbolism and metaphor. Upon first glance you will smile at familiar individuals as they are depicted in their most candid states: a beach bum, a suited man, a young punk. However, further contemplation of these seemingly sweet figures reveals a darker, more profound meaning embedded within each work- one that touches on the psychological and the humanitarian. Whether in groups or alone, each figure is revealing of one of society's many sentiments- from brave excess, humility and beauty to greed, fetish and despair. Although dominated by recurring human faces and bodies, Eddie's work also touches on the interaction between people and nature, people and technology, animals and animals. For him, nature and the technological often underpin many of our human experiences. By juxtaposing us with them, hard with soft, biological with material, Eddie prompts us to reflect upon the ways that contemporary contexts shape ourselves and inform our behaviors. Electronic works is part of Eddie's latest works, where electronic components are incorporated into artworks. This symbolize how technology has become part of our daily lives. Even though it is foreign and somehow strangely removed, it is very much part of our existence, and increasingly so. The works are interactive and shows an actual interaction between the viewer and the artwork, and technology.
Top Categories
Education
Graduated as a Landscape Architect in 1997. I had art throughout my schooling as well as Art classes after school. I had many good reviews by people in the arts industry in the past 4 years and am in the process of becoming a full-time artist in the next year or two.
Exhibitions
2016:
Poh Chang Gallery, Bangkok, Jan 2016
Black cat Gallery, 'Over the sea' Group show, Hawthorn East, Feb 2016
2015:
Repeat, Artshole Groups show, Chapel Street, Prahan, Nov 2015
Hogan Gallery, Dual Show, Captured Freedom, Nov 2015
House of Bricks, Colab show, Technorganic, Oct 2015 (Curated by Eddie)
Off the kerb, Solo show called 'Re-mortilization' July 2015
Nocturnal, Dandenong Harmony square, Performance art, July 2015
Social-inter-action solo show, Burrinja cultural centre, Upwey, April 2015
Art not Apart Art festival Canberra, 'Australia now and then' performance art, March 2015
Walker street gallery project space, Befuddled solo show, Feb 2015
Dark horse Experiment (Blender), Group show (Midsumma) Jan 2015
2014:
Red gallery, 'The moving image' Solo show Fitzroy North, Nov 2014
Off the kerb, 'Outside the Box' solo show, Collingwood, July 2014
Artboy, '7 deadly sins' group show, South Yarra, Feb 2014
2013:
Manyung Gallery group, Group show, October 2013
Tacit Contemporary Art Gallery, 'Sociality' Melbourne, Oct 2013
House of bricks, 'Neutral', Collingwood, Melbourne, Sept 2013
BSG, 'Spot the difference' Solo Show, Fitzroy, Melbourne, Sept 2013
TUSK gallery, 'Here, there, everywhere' South Yarra, Melbourne, Aug 2013
69 Smith Street, Portraiture Group show, Fitzroy, July 2013
Gaffa Gallery, Spot the difference Solo show, Sydney CBD, Jan 2013
2012:
Gosford Regional Gallery, Terrigal Plein Air 2012 Group Show, Gosford, Jan 2013
BSG, Odd one out Solo show, Melbourne, November 2012 (sold-out show)
BSG, Urban art group show 12 B, Melbourne, November 2012 (sold-out show)
ATVP, Strange, Stranger, Strangerest, Sydney, Newtown, June 2012
Kaleidoscope Gallery, Solstice group show, June 2012
Time and Place Gallery, Sociology 102, Newcastle, June 2012
Platform 72 featured opening exhibition, Sydney Oxford street, Feb 2012
ESP, Love death Group exhibition, Feb 2012
International Art Fair, London, May 2012
2011:
Activate Expo, Newcastle Entertainment Centre, Oct 2011
Affordable Art Fair Hampstead, UK, Oct 2011
The Woods Gallery, Archibald, Sept 2011
Arthive Gallery, Teasing the taught, solo show, May 2011
Reading Artfair, London, May 2011
2010:
Suspension Gallery, Beaumont Street, Newcastle, Australia, September 2010
Waste as Art 2010, Prize as Highly commended, Secondary Category, Maitland, April 2010
Seascape and beyond exhibition, Merewether Surf Lifesaving Club, Newcastle, Feb 2010
Press
Eddie has been featured in various newspaper' publications' zines' TV twice and Radio interviewed four times.
Newcastle's 'Waste As Art' 2013' runner-up
Newcastle Emerging Artist Prize' May 2012' finalist
Maitland's 'Waste As Art' 2011' highly commended
Influences
Influences are abundant; the line figures and colour use of Walter Battis and Graphic style of Keith Haring' Collages of Jean Michelle Basquiat' Colours and repetition on Andy Warhol and the human compositions of Jonas Burgert. Manga comics and Picasso played an important role in my youth and quite frankly hundreds of other everyday images influences me on a daily basis. Everything in life is really an influence. The colours of Africa' the vibrancy and culture of Malaysia' and Australia (especially the Aboriginal and Chinese Culture) have made a big imprint on his artworks and it will be ever evolving.
artist
Melinda P.
3 days ago
artist
sandy h.
10 days ago
collector
Felicity
5 days ago
artist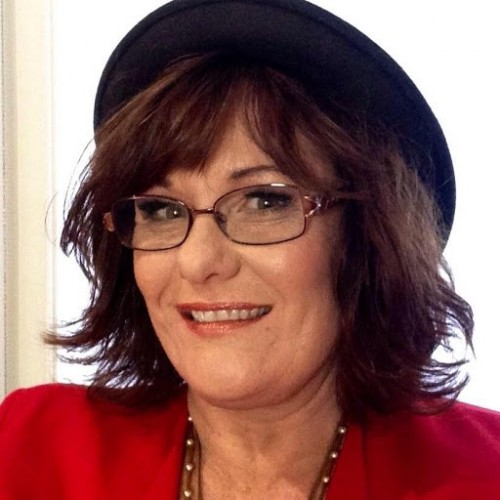 Lisa J.
1 day ago
artist
Julius K.
9 days ago
artist
Colleen S.
8 days ago
artist
Kerry j.
1 day ago
collector
Ingrid S.
6 days ago
artist
Susan C.
12 days ago
artist
Chrissie C.
7 days ago
artist
Sarah S.
3 days ago
artist
Robyn G.
1 day ago
Previous
Previous