About
I am a self taught artist.
when I was a child I discover an artistic tendency.
painting , music and sculpture attract me very much.
I learnt classic guitar really fast and I start entering painting and drawing contests at school.
I won two competitions , and another one at high-school.
my life was quite an adventure living in three different countries , may be looking for something I didn't know I already have.
I move to Australia 20 years ago and I started buying books to learn a lot of techniques on painting.
At the same time , my wife and I set up a small pottery studio in the garage.
We started selling quite a few paintings and raku pottery in different venues and décor shops.
Our collection of books are now about two hundred from American and British authors.
I can list a lot of exhibitions I entered in the last 10 years but I don't believe this will change what I am capable of doing.
I exhibited at Parramatta art society , Penrith , North Ryde , Blacktown , Campbelltown ,etc.
After enter few times the fisher's ghost awards at Campbelltown art gallery , I had two highly commended awards.
I know paper work is important in the current world , but I like when people look at my artwork , feel something and buy my art because of that.
My inspiration are my memories of the many places I knew ; nature , landscapes and big cities , and I will continue painting until my last day in search of my master pieces.......
As you can see , this is not a typical portfolio but y hope y encourage you to look inside and find the true gift you were born with.
Influences
Robinson, Turner, Lang , Osnat Tzadok
artist
Donna W.
about 1 month
artist
Susannah P.
29 days ago
artist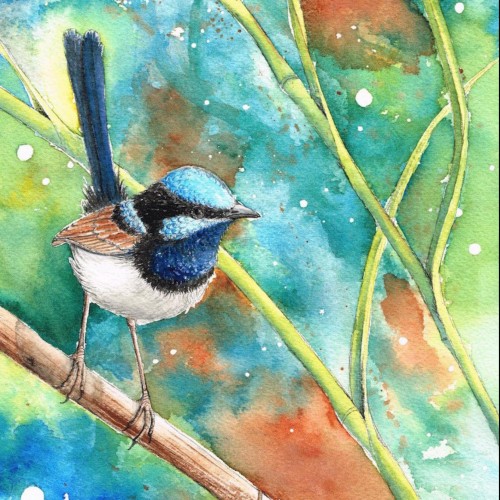 Rebecca P.
about 1 month
artist
HSIN L.
about 2 months
artist
Julz R.
27 days ago
collector
Morgan L.
27 days ago
artist
Pauline J.
about 1 month
artist
Pamela B.
27 days ago
collector
Anna A.
about 1 month
artist
Patricia G.
about 1 month
artist
Debra B.
about 1 month
artist
Marnie
about 1 month
Previous
Previous