About
Elle is a self-taught Zimbabwean abstract artist who paints with a vibrant visual intensity of color using acrylic and resin - inspired by the Universe, love and loss. Elle's motivation of intrigue and experimentation often result in a narrative of a spiritual, artistic journey and personal expression. Elle has a unique vision for bringing color assortments together with dynamic textural sense in an aesthetic that would perhaps not be brought together otherwise.
Elle feels her purpose is to paint artworks that people feel a strong emotional connection to. Her art tells a story of a personal journey, whether death, a broken heart or travel experiences, Elle's paintings help people to heal, feel calm, happiness, peace, positive energy, and optimism - an emotional link to the human and artistic experience.
"Up until July 2017, I had never picked up a brush, canvas or visited an art store. Last July I spent five days on an Ayahuasca Retreat in Mallorca. During one of my ceremonies, I received a message telling me to paint resin. I had no idea what resin was. I had heard the term loosely while growing up from the guys at the beach, talking about their surfboards.
After my retreat, I returned home where my friend Jess was house-sitting my apartment. I told Jess of my experience and the voices telling me to paint with resin. Jess said to me "You never know until you try, go to the art store buy some resin and acrylics and paint." I laughed at her and reiterated that I never did art and can't even draw hang-man straight. Jess forced me to go to the art store and "just try." Three hundred euro's later and a box of art supplies I was on my way home thinking to myself that I had just thrown money down the drain.
A week later Jess was murdered in Ibiza. Her drink was spiked with GHB, she went into cardiac arrest, was brain dead on arrival at the hospital and died four days into her coma. I was broken. The day I received the message I drove home from the beach, stopped at the bottle store and bought two bottles of Rioja. I got home, poured a glass of wine, put on a playlist and meditated on Jess. I pulled out the box of art supplies I had been staring at all week and just painted. I had no idea what I was doing, but it just seemed to flow. I was instantly addicted, this was my outlet for the pain I was feeling. I didn't speak to anybody for a month, I couldn't. I just locked myself away and lived on a diet of four bottles of Rioja a day, two-minute noodles and in my pajamas. The only person I spoke to was the Spanish lady at the art store each time I needed more canvas or resin.
The following three months, I painted twenty-six acrylic-resin paintings. I did not paint with the intention to sell, it was merely a way to release my anger. I'd blast my music, drink my wine, prance around my apartment and splash paint around, screaming, crying, laughing, like a proper crazy woman. It was exhilirating, and it was the only way I could escape the world of heartache I was in.
I left Spain three months after Jess died and moved on to Bali for the proverbial "healing." Three months into my Bali life, my cousin Dakota died. I was back to square one. The first thing I did was buy a bottle of awful local Bali red wine, go home and paint.
Now visiting Australia, I am drawn to continue this path. Something died in me last July, but something too was born. My motivation in painting is not to make a living from it, but to encourage people just to try, like Jess said: "you never know." Art is definitely a healing modality for me, and I hope I can inspire others to use their creativity to heal any wounds they might hold on to. "
"Resin is an exciting unpredictable medium that produces a high gloss finish like a mirror and great vibrancy and depth of colours. Resin in some artworks is almost three-dimensional. It allows the artist a certain length of time to manipulate it to create cells and overlaps and mixing of colours until it begins to set, rendering it unusable any further. I love it. It is freeing and so expressive as a medium."
As well as an artist, and in no particular order, Elle is a rolling stone - she has traveled the world extensively and shall continue to do so. Her favorite place is a small island off Cancun, Mexico, called Isla Mujerus. For now she's settled in Bali, but who knows where the next adventure might whisk her away to?
Originals only. No prints of artwork sold.
DM me on Messenger or email me at [email protected]
artist
Laurie C.
7 days ago
collector
Philippa B.
1 day ago
artist
Pip P.
7 days ago
artist
Jeanette G.
13 days ago
artist
Mellissa R.
18 hours ago
artist
Katherine A.
11 days ago
collector
Carolyn R.
5 days ago
artist
Carolyn D.
9 days ago
collector
Tina K.
11 days ago
artist
Hayley K.
12 days ago
artist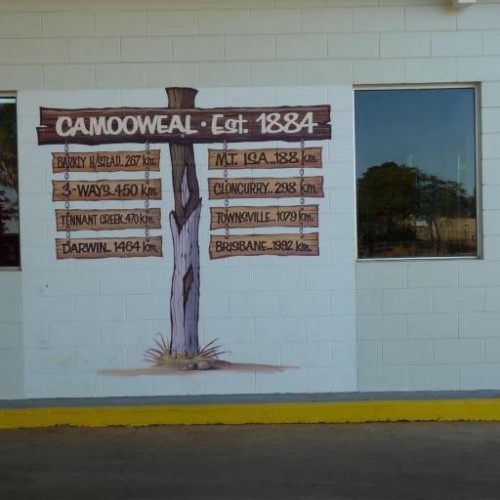 Virginia M.
3 days ago
collector
Lorraine C.
5 days ago
Previous
Previous