About
I am an Australian experimental artist. I use a variety of mediums and paints' Mainly in the Abstract sphere.
Most of my works are for sale' but i find it hard to let them go. I mainly paint things for myself but i will do commissions if they fit in with my styles.
I love seeing my work transform spaces in peoples homes and workplaces. Alot of my work is inspired by my life experiences. People I meet places I go and of course my family. My wife' my daughter and my trusty labrador "rhino".
Education
In my life before art I studied law' accounting' business and management. Since I have immersed myself in all things art. Reading about art history' architecture' techniques and other artists stories. I love watching art being created in person and in video.
Influences
I love abstract and aerial work. Resin intrigues me and I inspired by lots of people. Amazing artists on instagram always bring a smile to my face. I really like the work of Megan Weston and Mitch Gobel.
artist
Debra B.
about 1 month
artist
Susannah P.
29 days ago
collector
Morgan L.
27 days ago
artist
Julz R.
27 days ago
artist
Pauline J.
about 1 month
artist
Marnie
about 1 month
artist
Pamela B.
27 days ago
artist
Donna W.
about 1 month
collector
Anna A.
about 1 month
artist
HSIN L.
about 2 months
artist
Patricia G.
about 1 month
artist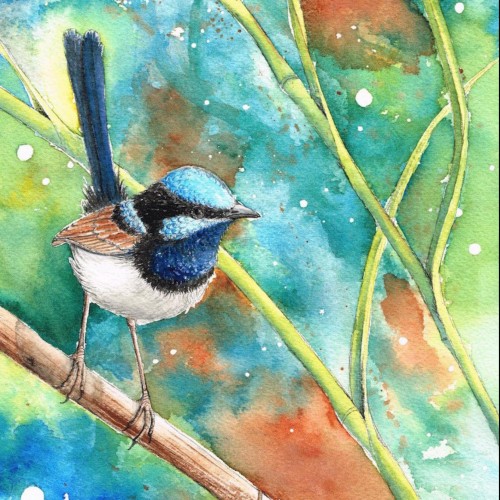 Rebecca P.
about 1 month
Previous
Previous