About
Fiona Groom's painting journey began after she enrolled in a local Tafe course and from there a succession of completed studies ensued, including Certificate II Visual Arts, Diploma of Visual Arts (Fine Arts) , and finally a Fine Arts Degree.
During this time she also had the opportunity to exhibit her work in several Solo shows and a variety of national arts festivals and group shows including an International Art Exhibition at Gallera360 in Florence and is represented by several local galleries. Her work is in private collections throughout the world, here in Australia as well as the UK, Canada, New Zealand, Europe, Singapore and the US. Some recent publications have seen her work feature on the cover of Creative Artist Magazine Issue 11 2016 and Artist Palette Magazine No 155, these included a 10 page spread of her work and a workshop showing her painting process. She was also featured in a coffee table book titled Amazing Australian Artists…Professionally Fiona's activities have included a TV episode on Put Some Colour in Your Life and also several Artist residencies during a variety of exhibitions. Ms Groom has also held the position of Gallery Curator at Yandina Historic House for the past 11 years which has given her plenty of opportunity to work with other Artists, organize and present artwork and become involved in an assortment of local community events. Additionally Fiona has organized and run several children's art workshops, art projects, painting workshops and some community based Artisan Markets and participated in the Street Art Festival in Nambour with a large mural painted on a Locksmith shop...It is all these artistic opportunities that have helped her gain a better understanding of art making and in doing so has given her the direction and inspiration that she needed.
Fiona said "Describing my work is easy it's always been traditional realism and the natural world." Using acrylics as her medium of choice Fiona finds that blending the colours of nature a simple process due to her methods of layering and applying paint using a dry brush.
For her the animal kingdom is the driving force behind her art as she loves to delve into the diversity of animal life Fiona feels it's important to capture the subject's character and expression and incorporating their humour, their majesty and wonder, resulting in the painting telling its own story.
Top Categories
Education
2015 BA (Fine Art & Visual Culture) (Curtin) WA
2007 Printmaking Workshops, Noosa QLD
2006 Experimental Printmaking Workshop Brisbane Institute of Art QLD
2004 Diploma Visual Arts, Cooloola Institute of TAFE (CSIT) QLD
2002 Certificate II in Arts, CSIT, QLD

Exhibitions
2018 Grammar Art Show Toowoomba
2018 Taste Of Art Noosa Regional Gallery
2017 Butter Box II Butter Factory Art Center Cooroy
2017 Coolum Art Show Coolum Beach
2017 Rush Art Competition Gympie Regional Gallery
2017 Noosa Open Studios Exhibition Noosa Regional Gallery
2017 Finalist Holmes Art Prize Caloundra Regional Gallery
2017 Brisbane Rotary Art Spectacular
2017 Taste of art Noosa Regional Gallery
2017 Captivating Creatures II Noosa Regional Gallery Tewantin
2016 Freedom Art Exhibition Brisbane
2016 Captivating Creatures Butter Factory Arts Centre Cooroy
2016 Encore Pop Up Butter Factory Arts Centre Cooroy
2016 International Nature in Art Logan Art Gallery Brisbane
2016 Mathew Flinders Art Prize Bribie Island
2016 Brisbane Rotary Art Spectacular Brisbane
2016 Think Big Mathew Flinders Gallery Bribie Island
2016 Taste of Art Noosa Regional Gallery Noosa
2015 Pop Up Art Butter Factory Arts Centre Cooroy
2015 Caldera Art 2015 Caldera Art Gallery Murwillumbah NSW
2015 Finalist Local Art Local Content Friends of the Caloundra Regional Gallery
2014 International Art Exhibition Florence Italy
Press
Put Some Colour in Your Life Episode https://www.youtube.com/watch?v=glxbvZyWTRQ
Salt Magazine Autumn 17 pp 111-112
Artist Palette Magazine NO 155 2017 pp16-25
Art/Edit Magazine Autumn 2017 Issue 13 P53
Creative Artist Magazine Issue 11 2016 pp 18-27
Sunshine Coast Art Prize Catalogue 2015 Sunshine Coast Council
Amazing Australian Artists artmegallery Coffee Table Book Blue Print Australia 2014
Caldera Art 09 Caldera Regional Arts Inc
Influences
"My motivation to paint comes from a need to convey what I see, Animal Life and the natural world provide me with an unending source of ideas for my art and from this a chance to experiment and evolve as an Artist. "
artist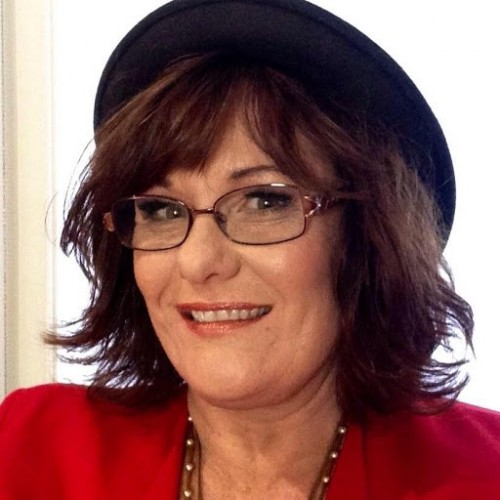 Lisa J.
4 days ago
artist
Sarah S.
6 days ago
collector
Ingrid S.
9 days ago
collector
Jillian B.
1 day ago
artist
Kaz B.
21 hours ago
artist
Chrissie C.
10 days ago
artist
Kerry j.
5 days ago
artist
Colleen S.
11 days ago
collector
Felicity
8 days ago
artist
Melinda P.
6 days ago
artist
Robyn G.
5 days ago
artist
Eva J.
2 days ago
Previous
Previous