About
Born: 15. 12. 1958 in Bad Voeslau Austria
Vocation: Technical Draughtsman and Technical Product Designer
Guest student of Professor Arik Brauer - Masterclass Academy of Fine Arts Vienna
Chronology .... a never destroyed, creative artist soul.
In Kindergarten I spent more time in front of the easel than all the other children.
In primary school I was renowned as having a talent for drawing - but
for me to put pencil to paper it was purely to pass the time of day,
until I was actually aware of my artistic capabilities and so decorated
my bedroom with self made posters.
I had to paint untold amounts of T-shirts with the "Che Guevara" counterfeit for my friends.
At family festivities I was encouraged to bring a portrait of the celebrating individual.
For a long time I painted with acrylics on cardboard, - as for me to paint with
"Oil on Canvas"
was only for the "Artistic elite" and thus was something " s a c r e d ".
The profession as technical draughtsman was only chosen as
" d r a w i n g " was involved.
My creativity which ran parallel to my career did not suffer.
Whether working as Technical draughtsman, Detail designing Engineer or Signwriter
in my spare free time as a young family man, I still produced paintings which found a place in joint exhibitions with noted artists.
In the mid 80's I received an invitation to go to
" The A c a d e m y of F i n e A r t s " in Vienna
I was 30 years of age when I asked myself the question
" What do you want to do in the future ?"
The International " One man shows " and the attached success gave me the answer.
Many exhibitions have I had
Many paintings have I created ( approx. 600 )
Many wonderful people have I been allowed to meet.
I have wandered through many " h i g h' s & l o w' s "
To savour the moment where another person is so fascinated from my artwork that he wants to call it his own, is my intention.
I live to paint - and paint to survive
Top Categories
Education
Technical draughtsman, development to technical product designer
Guest student - Masterclass - Professor Arik Brauer (Academy of Fine Arts Vienna)
Exhibitions
Chronology:
1984 - Participation in group exhibitions
1986 - Founder of the performance "Presentation of Artists"
1987 - Member of the German group "Die Palette"
1988 - Member of Vocation - Association of Fine Arts Austria
1989 - Third prize in the International Exhibition of the Year - Frankfurt /Main
1990 - Founder of the International Artist group "Fulmine"
1993 - Artistic wall mural of the primary school in Hirtenberg Lower Austria
1994 - Initiator of event "four winds tangent to room" Exhibitor in event "All Banana": Hamburg, Frankfurt, Brussels, Paris and Krakow
1995 - Moved to Linz and worked as Signwriter - then opening of own Artist Studio "Guelo"
1996 - Appreciation through the Ministry of Instruction & Art "freelance active fine art painter" Initiator of own performance "Art of Millennium"
1997 - Winner of third prize in the International "Sgrafitti Festival" in Hungary
1998 - Commissioned wall murals in public and private sector
1999 - Illustration for children`s book series "4 Children and one Dog"
2000 - Member of "Upper Austrian Artists Federation"
2001 - Initiator of event "MOTIV ART ION" Linz / International Art Fair "Art Pannonia" Neusiedl /
Post award for the best room installation of the year "Antidecoration" Salzburg
2002 - Art exhibition performance "12" Linz
2003 - Intern. Art-festival at the castle Reichenstein / Gallery "B52" Wels / Gallery "Kass" Innsbuck
2003 - 2004 Vice-president of Upper Austrian Artists Federation
2004 - Gallery "Living Art" Regensburg Germany / "Casineum" Casino Linz / Founder of the Artist group "Art hoch 3"
2005 - Production of the Artist group film "Art hoch 3" / Group exhibition Graz
2006 - 2007 lived and worked in Perth WA / Exhibition Art house "Kidogo" Fremantle
2008 - Redesigning and completion of wall mural Hirtenberg Church hall Lower Austria
2009 - Redesigning of VIP Hall - Soccer Stadium - "Austria Wien" Vienna
Move to Perth WA / Commencement of pictures of the new sensual Series
2010 - Mainly wall murals private sector in Austria
2011 - 2nd Prize - Pleine Air Art Competition - Rockingham / Exhibition - Gallery - Colour Lust Art Space - North Fremantle
2012 - 2nd Prize - En Pleine Air Art Competition - Mandurah
Member of "Artzplace Inc." - Cockburn, Rockingham Regional Art and Artwell House - Melville
First prize winner of "Spearwood Dalmatinac Award" Cockburn Community and Cultural Council
2013 - Starting of his new "Window-Series" and the "Poster- Series"
2014 - Artistic wall mural of the Rhein-Donau Club, Myaree WA
Member of the first surrealistic Club in WA "Contemporary Australian Surrealists Movement
Influences
My surrealistic-symbolic images and paintings feature predominantly the human being but also the interactions between polarities. In my images and themes I move from a surreal existence to dimensions where the creativity's own dynamics lead to new image and space structures.
I like to produce and create "series" in which the original topic of an idea can be artistically explored in as many ways as possible until the series arrives at a natural end. My fascination of experimenting with various oil techniques motivates me passionately to constantly refine my
artist
Chrissie C.
11 days ago
artist
Colleen S.
12 days ago
artist
Eva J.
4 days ago
artist
Robyn G.
6 days ago
artist
Melinda P.
7 days ago
artist
Kerry j.
6 days ago
artist
Kaz B.
2 days ago
artist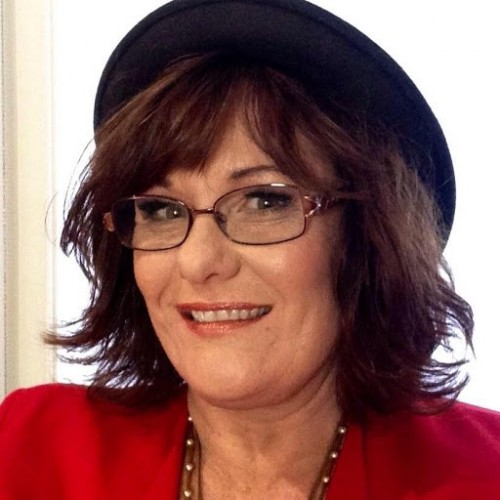 Lisa J.
5 days ago
collector
Jillian B.
3 days ago
collector
Ingrid S.
10 days ago
artist
Sarah S.
7 days ago
collector
Felicity
9 days ago
Previous
Previous