About
I'm sitting here trying to think what you'd like to know about me, what type of introduction I make ...
I'm just a girl from a dairy farming family, I am totally obsessed with drawing, painting and art. Mainly because it soothes and stills all the thoughts that race and roam around inside this brain of mine. I see beauty and light and colour everywhere.
I married my childhood best friend and it just so happens he is the greatest human I know. He keeps all of us loved and looked after, he even manages all my art and my ideas.
We have four kids. They're cute in the photo but don't be deceived, they are all so alive and expressive and naughty and kind and arrrgggghhhhh!
I have no parenting advice but I do love them more than I knew I could. I think if you love your kids really well that't the best example for them and others.
I struggle with my art because all I want to do is paint and draw living things. People. Animals. Plants. Those kind of things. Everyday kind of people like you and me, with our love, resilience, laughter and hope. But everyday kind of people also have some mess, pain, hurt and scars. You can't have one without the other.
One day I dream of voicing in an image, what is burning inside of every person in way that helps them have courage and vision for their whole life. That's the direction I want to head in.
I am so honoured that you'd find my work interesting enough to follow along on the journey.
Thanks for pouring courage on my ideas. We were created to create!
jess
x
Press
http://www.artgallery.nsw.gov.au/prizes/archibald/2015/29621/
artist
Pamela B.
27 days ago
artist
Debra B.
about 1 month
artist
HSIN L.
about 2 months
artist
Patricia G.
about 1 month
collector
Anna A.
about 1 month
artist
Susannah P.
29 days ago
artist
Pauline J.
about 1 month
artist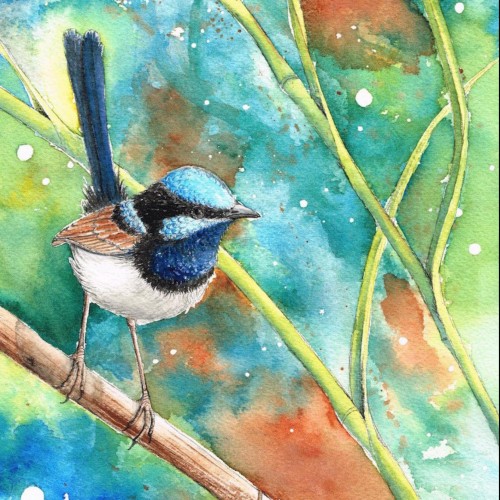 Rebecca P.
about 1 month
collector
Morgan L.
26 days ago
artist
Donna W.
about 1 month
artist
Marnie
about 1 month
artist
Julz R.
27 days ago
Previous
Previous