About
Growing up, my dad was a fisherman so we moved a lot. Things changed quickly with each new job but I always found comfort in art. We were not poor but not rich enough for me to have a barbie. I made my own dolls. OK, we were poor.
Art was my constant friend. As a kid, I drew and painted non stop to the point my parents were extremely worried about my future. They constantly bought me expensive books and encyclopedia hoping I would become academic but instead I drew on each page and cut shapes out of them. This killed my parent's hopes for me becoming an accountant or lawyer. And saved them money on buying books.
I loved her since I was 2 years old. This friend of mine allowed my brain to overflow and fly with colours and shapes and kept me from turning to harsh drugs during difficult times. I love you my constant friend!
Top Categories
Education
Curtin University
Bachelor of Arts, Design, Hon
Exhibitions
Atwell Art Competition - finalist
Coca Cola Spirit of Christmas Competition - finalist
Telstra Phonecard Competition - second prize
The Young Originals - finalist
collector
Andrea D.
7 days ago
artist
Tracey B.
7 days ago
collector
Kath P.
5 days ago
artist
Stuart E.
10 hours ago
artist
Daniele L.
10 days ago
collector
Rebecca F.
8 days ago
artist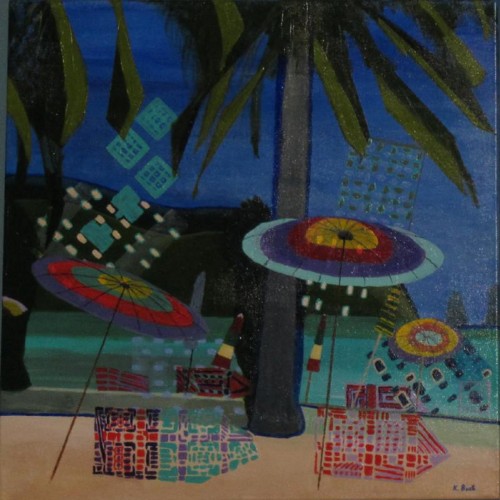 Kathy B.
11 days ago
artist
Tim G.
11 days ago
artist
Julie S.
11 days ago
artist
Natasha J.
8 days ago
artist
Margaret (.
7 days ago
artist
Christine S.
9 days ago
Previous
Previous