About
Abstract l Resin l Stencil ArtistTo me creativity is one of the best ways meditate. Being creative is the ultimate way to be completely present.... using that stillness to increase awareness, consciousness and connect you to another self. 'Stillness of the mind is the source place for creativity' Eckhart TolleI like using my creativity as a way to meditate....to be more aware of self criticism, fears and worries. Meditation helps being aware of thoughts, regard them without judgement and then let them go. Most of us are in a constant, unaware state of stress and worry until we actually become our thoughts.I would like to encourage and inspire other people through my art....anyone who has ever struggled with depression, anxiety or any type of mental suffering to find something they are passionate about, get creative and start connecting to the present moment, to yourself and let go of disordered thought patterns....creativity can help overcome mental illness by finding inner peace and stillness....change your thoughts and you can change your world.
Education
I am a self-representing artist, passionate about my work and the message behind it.
All of my work is self-taught without formal education.
I have always been creative since I was a child and my mum, who is also an artist, is my biggest inspiration and teacher.
Influences
Many of my paintings represent the connection of nature and our emotions....they are inspired by galaxies, planets, the sky and the ocean.
collector
Anna A.
about 1 month
artist
Julz R.
27 days ago
artist
Pamela B.
27 days ago
artist
Debra B.
about 1 month
artist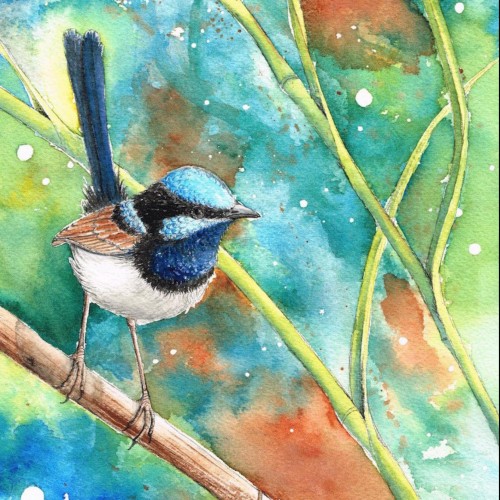 Rebecca P.
about 1 month
artist
Pauline J.
about 1 month
collector
Morgan L.
27 days ago
artist
Susannah P.
29 days ago
artist
Patricia G.
about 1 month
artist
Marnie
about 1 month
artist
Donna W.
about 1 month
artist
HSIN L.
about 2 months
Previous
Previous