About
Born 1989 in Perth, Australia
I a currently divide my time between studios in the Perth hills in Australia and the Peak District in the UK.
At the age of 17 I attained a scholarship to study classical drawing and painting techniques at the Angel Academy of Art in Florence, Italy. I completed my studies in 2009 and moved to London where I established a studio and produced work for exhibitions in Australia and the UK. During my time in London I immersed myself in the vibrant contemporary art scene which helped me to refine my approach to painting both technically and thematically.
In 2013 I moved to a small town in rural England with my partner, two cats and a dog. We work with animal rescues and foster other dogs and cats in need. This change in scenery and lifestyle allowed me to further develop the themes of nature and natural history within my work.
Still life is the primary focus of my work because of the control over composition and attention to detail afforded by this type of painting. I find the relationship between specific objects particularly fascinating, especially when elements that seem incongruous can be made to complement each other in surprising ways. The illusion in my work draws from but progresses beyond the simple visual trickery of traditional trompe l'oeil and becomes conceptual when the relationship between objects alters how we perceive them.
I am an avid reader and my partner is a writer (she is a big influence on each of my paintings as she is hugely knowledgeable and creative), so much of my work is inspired by literature. Some of my paintings are inspired by entire stories, some by passages from books and many of them are interpretations of poetry. The visual nature of poems makes them particularly appropriate for the thematic content of paintings. I am especially fond of the work of T.S. Eliot and many of my paintings are inspired by his writings.
In addition to art and literature I am also very influenced by my surroundings. I live in the countryside and spend much of my time outdoors walking our dog and foster dogs; natural history, archaeology and anthropology play a big role in the development of my themes and aesthetic choices.
Top Categories
Education
Angel Academy of Art, Florence, Italy (2007-2009)
Exhibitions
Solo Exhibitions:Illusion: Modern Trompe-l'oiel, Perth Town Hall, Perth (2014)Irish Landscapes, Zig Zag Gallery, Perth (2013)Artist in Focus, Darlington Gallery, Perth (2013)Variations on a Theme, Gadfly Gallery, Perth (2010)Selected Group Exhibitions:Point of Origin, The Lodge Gallery, New York (2016)First Look, Buratti Fine Art, Perth (2015)The Other Art Fair, The Arnolfini, Bristol (2015)House of Fairy Tales, The Other Art Fair, London (2015)Summer Exhibition, Beaux Arts Gallery, Bath (2014)Black Swan Prize, Perth (2014)Cossack Art Awards, Roebourne (2012, 2013, 2014)National Open Art Competition, Royal Academy of Art, London (2013)Derwent Prize, Mall Galleries, London (2013)Cork Street Open, London (2013)Eutick Memorial Still Life Award, Coffs Harbour (2013)Mandjar Art Award, Perth (2011, 2012)Alice Bale Art Awards, Melbourne (2010, 2012)Darlington Arts Festival, Perth (2010, 2012)York Society Art Awards, Perth (2010, 2012)Waterhouse Prize, South Australian Museum, Adelaide (2010)Awards:Sky Arts Landscape Artist of the Year, Finalist (2016)Young Artist Prize, Midwest Art Awards (2015)Emerging Artist Award, Cossack Art Awards (2012, 2014)Bob and Trish Juniper Award (2013)Fellowship and Residency, Ballinglen Arts Foundation (2012)Drawing Prize, York Society Art Awards (2012)People's Choice Award, Metrochurch Art Awards (2011)Painting Prize, Alice Bale Art Awards (2010)Young Achiever Award, York Society Art Awards (2010)Mundaring Shire Art Scholarship (2007, 2008)Collections:Geraldton Art Gallery / Art Gallery of Western AustraliaMundaring ShireCITIC Pacific Mining
Influences
Bruegel, Juan Sánchez Cotán, Rembrandt, Goya, Vilhelm Hammershøi, Odilon Redon, Giorgio de Chirico, René Magritte, Edwin Dickinson and Gerhard Richter.
collector
Ingrid S.
6 days ago
artist
Colleen S.
9 days ago
artist
Julius K.
10 days ago
artist
Melinda P.
3 days ago
artist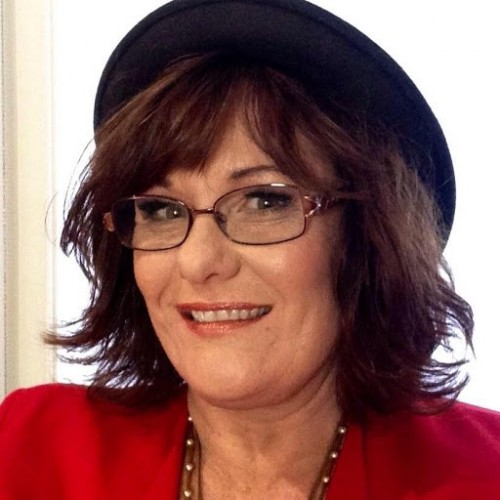 Lisa J.
1 day ago
artist
sandy h.
11 days ago
collector
Felicity
6 days ago
artist
Robyn G.
2 days ago
artist
Chrissie C.
7 days ago
artist
Kerry j.
2 days ago
artist
Susan C.
13 days ago
artist
Sarah S.
3 days ago
Previous
Previous