About
Brisbane based artist. Specialises in mixed-media resin abstract.
Education
Press
Featured in 2 rooms on Channel 9's "The Block"
Influences
Larissa Lea Art. The artist was originally driven to painting as a creative release from her chosen straight-laced career. She describes her process as a complete state of mental and emotional freedom where she is able to disconnect with the environment around her and the stresses it may carry and instead become fully enthralled with the interlacing fusion of the colours of the paints that intertwine and become inseparable yet do not quite mix. The designs are formed through the placement and directed movement of the paint being applied both by brush and the use of tilting and gravity.
The art is defined as a mixed media abstract on wooden art board.
collector
Tina B.
4 days ago
collector
Loula P.
1 day ago
collector
Pam F.
9 hours ago
artist
Steve M.
6 days ago
collector
Kate B.
4 days ago
artist
Briana K.
4 days ago
artist
Jennifer
2 days ago
artist
Stephanie B.
1 day ago
artist
Leith K.
2 days ago
artist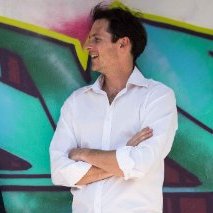 Bluethumb U.
2 days ago
artist
Rachel G.
6 days ago
artist
Gertruda J.
2 days ago
Previous
Previous